Australia and Israel appear unlikely bedfellows. The two countries are separated by vast distances and multiple timezones. Israel, surrounded by hostile neighbours, must foster diplomatic ties with a disparate collection of nations including the US and Micronesia. Australia's economic and strategic future increasingly lies with Asia. Yet, for all that separates the two countries, key connections can be identified.
Australia has been described as the midwife at the birth of the State of Israel in 1948. In the early 1940s, a group of Australian Jewish businessmen lobbied Australia's then-foreign minister, Doc Evatt. Their quest was to champion the Zionist cause – the creation of an independent Jewish nation-state.
Evatt eventually became deeply sympathetic to the group's vision. As a leading figure in the United Nations some years later, he actively pursued the state's establishment.
In the 1940s, Australia accepted an influx of post-war European Jewish migration. Most new arrivals were refugees, escaping the ravages of the Holocaust. They translated their loss into a financial and moral commitment to Israel. This connection has continued into the 21st century, ensuring Israel has encompassed all aspects of Jewish life in Australia from synagogues to schools and sports groups.
Australia today is the popular choice for a new generation of Israeli émigrés. Per capita, Australian Jews are among the most generous donors to Israel across Jewish diasporas. Their community institutions and leadership remain devoted supporters of the state.
Ups and downs in the relationship
Australian governments of both stripes have remained almost entirely supportive of Israel since 1948. But there have been times of tension: in 1973 Gough Whitlam's government famously cooled relations with Israel during the Yom Kippur War. Australian Jewish leaders were furious.
Yet this episode was the exception. Bob Hawke, a lifelong supporter of Israel, remained so for much of his time in office as prime minister. John Howard, also a long-standing friend of Israel, remained resolutely supportive of the Jewish state as prime minister during the 1990s and early 2000s.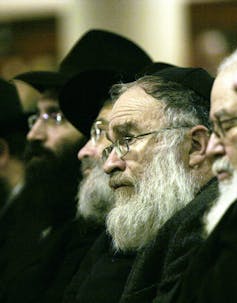 However, by the mid-2000s, the international community turned against Israel. The Second Intifada, the disastrous 2006 war with Lebanon and the election of the Netanyahu government in 2009 drew condemnation.
The Australian Greens, formerly a supporter of a two-state solution, splintered on the subject of the Israel-Palestine conflict. This culminated in 2010 when the Greens-dominated Marrickville City Council passed a motion of support for a boycott of Israeli good and services.
The council's clumsy campaign was subsequently rescinded after protests from local Jewish and non-Jewish residents. Yet the symbolism was potent – a level of government in Australia had signalled support for a boycott of Israel.
Cracks at the state diplomatic level also emerged. Earlier that year, a Hamas operative was assassinated in Dubai and tampered Australian passports were used in the attack. Israel's intelligence agency, Mossad, was immediately implicated.
In response, a member of the Israeli embassy mission was ordered to leave the country immediately. Australia's then-foreign minister, Stephen Smith, was indignant, saying:
These are not the actions of a friend.
For Australian Jews, the incident was particularly stinging. Mossad was alleged to have tampered with the passports of four Australian Jews – Jews who had made the ultimate commitment to Israel by making aliyah.
Many Australian Jews regarded Israel's actions as a betrayal. The incident came within a decade of another perceived betrayal: during the Maccabiah Games in Tel Aviv in 1997, a faulty bridge carrying nearly 100 Australian Jewish athletes and officials collapsed, causing four deaths and serious injury to many. A botched investigation and a delayed compensation process followed.
Australian Jews were left distressed. Many stopped giving money to Israel while others refused ever to return. Only after sustained protests and the threat of lawsuits did state authorities intervene and bring those responsible to account. For some the damage was already done; a wound would fester forever.
In 2014, former foreign minister Bob Carr made public his concern about the influence of pro-Israel lobbyists on Australian policy towards Israel and the Occupied Territories. In particular, he revealed a growing unease with Israel's shift from "cosmopolitan to chauvinist". Carr announced his decision to become a patron of the Labor Friends of Palestine.
This was a stunning reversal from a leading Labor politician, one who was formerly regarded as a friend of Israel. It was a sign, perhaps, that Israel's place within the Australian political landscape faces challenging times.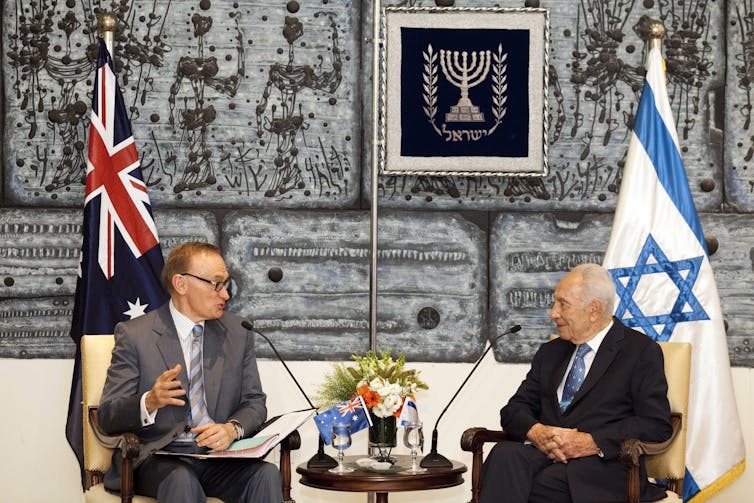 Nations connected on many levels
While diplomatic and political relations between Australia and Israel continue to face challenges, the relationship prospers at other levels. These are two modern, developed and advanced economies; part of a globalised world with a free flow of information, ideas and products.
The Jerusalem-born cooking writer and chef, Yotam Ollenghi, visits Australia where his cookbooks enjoy popular success. Packets of Kosher Tim Tams sit prominently in supermarkets across Israel. Young Israeli backpackers arrive every week in Bondi and St Kilda, ready to make their new cities home.
Satellite television beams cricket and the NRL into the living rooms of Australian Jews living in the newly built suburbs outside of Tel Aviv. World-leading Israeli IT companies Amdocs, Retalix and Checkpoint spread their technology wares and expertise to Australia. And Australian billionaires such as Frank Lowy and Harry Triguboff continue to foster close business ties with Israel.
Whatever the tensions at a political level, the social, cultural and economic relations between Australia and Israel continue to abide. With this in mind, we have drawn together research from historians, anthropologists, environmental scientists and political scientists to unpack the historical and contemporary nexus between the two states.
Australia and Israel: A Diasporic, Cultural and Political relationship is the result. The collection's release this month offers a fresh examination of a complex and little-understood relationship.
---
Australia and Israel: A Diasporic, Cultural and Political Relationship (Sussex Academic, 2015) is being launched in Sydney on August 9 and in Melbourne on August 13.