The Australian Health Survey (AHS) has recently been in the news, with people expressing concern that a national health census is an egregious infringement of their right to privacy and a manifestation of Big Brother.
Such concerns are misplaced.
The police are not going to arrive at your doorstep and arrest you if you refuse to gift the Australian Bureau of Statistics (ABS) with a sample of your urine.
The privacy sky is not falling. No one needs to be concerned.
The Survey is being conducted by the Australian Bureau of Statistics. And it's a regular event, rather than a frightening and radical innovation.
The Survey and the surveyors
The rationale for the Survey is simple: gaining information that allows for effective identification of national health needs and consequently, for planning in a sector that accounts for around half of national government expenditure (and is likely to increase as the population ages).
The Survey is being conducted by a national agency that has an admirable reputation for respecting privacy; is constrained by legislation designed to protect personal information and; that uses detailed protocols regarding the collection, handling and disposal of personal data.
As a society, should we be collecting information about health? Yes, it's axiomatic that liberal democratic states need information if they are to meet the needs of both individuals and the society at large.
Privacy involves a balance between the interests of the society and the individual, with privacy law aspiring to prevent or inhibit inappropriate intrusions into the lives of members of that society.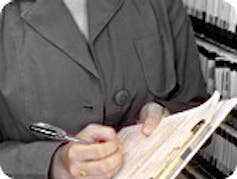 So the collection of data is not necessarily offensive. Instead, our concern should be whether collection is justified and whether information is likely to be misused by a rogue official, by a government agency or by another entity.
The ABS has addressed concerns regarding misuse through its protocols and through de-identification of data obtained through the Survey.
Privacy in Australia
Is the Survey a breach of an individual's right to privacy? Under Australian law the answer is no, because the law doesn't recognise a comprehensive right to privacy.
The national Constitution, which is conspicuously silent on the protection of human rights, doesn't explicitly protect privacy.
If we value privacy, we might signal that value by adopting a Bill of Rights that provides protection for privacy and other rights but as yet the national Government has failed to do so.
In fact, in Victoria, the current Government seems committed to watering down the protection provided by that state's rights Charter of Human Rights and Responsibilities.
There's protection of health and other personal information through confidentiality law and through a range of Commonwealth, state and territory statutes that deal with matters such as workplace surveillance, wiretaps, illicit use of video cameras, and the protection of tax and census data.
The Survey is being undertaken within that legal framework. It is lawful, traditional and – fortunately – it hasn't been successfully challenged.
I say fortunately because the data collected through the Survey results in public goods.
Choosing to participate
Participation in the Survey is an aspect of participation in civil society – a society where, for example, we share the benefits of a justice system, public health system, roads and national parks, and in return, agree to pay taxes, abide by the road rules and contribute to statistical collections.
One criticism of the Survey is that it should be voluntary, rather than mandated by the state.
Putting aside questions about the potential for fundamental survey bias associated with voluntarism, we might ask whether the critics envisage voluntary participation in other aspects of civil society.
Should people be able to pick and choose whether they pay taxes, comply with building codes or abide by the road rules without any consequences?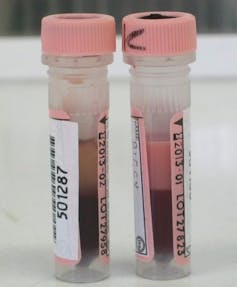 As someone who writes about privacy, and on occasion has severely criticised the practice of some government agencies and private sector bodies, I have no objections, in principle, to an ABS representative seeking blood, urine or other samples as part of the Survey.
My acceptance of such collection has two bases. The first is that although participation in the Survey is mandatory, the provision of samples is voluntary.
Participants can choose not to hand over a vial of fluid: they won't be taken to court, they won't be blacklisted or otherwise punished.
Their choice not to provide the sample will not be publicly known.
The second is consequential. If the sample is de-identified, it becomes an abstraction rather than a signifier of a particular individual's identity. It does not impinge on the volunteer's privacy.
Australians should seek strengthening of the national privacy regime. We have opportunities to do so through responses to calls for comment by law reform bodies and through engagement with politicians.
But we should do so on a principled basis, recognising and respecting community needs and encouraging bodies such as the ABS that exemplify best practice.