According to an ANU poll, more than half of the country's adults are concerned Australia will be a target for terrorism at home and strongly believe the government needs to introduce greater preventive measures to combat it. But the reality is less alarming.
More Australians have died at the hands of police (lawfully or unlawfully) in ten years (50 at least from 2006 to 2015) or from domestic violence in just two years (more than 318 in 2014 and 2015) than from terrorist attacks in Australia in the last 20 years.
Although Australia's terrorism threat level is set at probable, the likelihood of an individual being killed or wounded from a terrorist attack in this country is extremely low.
Terrorist attacks in Australia have claimed the lives of only three victims in the last two decades.
Australian fears are necessarily shaped by memories of the 2002 Bali terrorist attacks in which 202 people, many of them Australian, were killed. Since Bali, terrorist attacks overseas have claimed the lives of more than 110 Australians.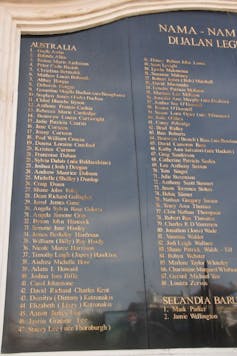 Even taking the overseas deaths into account, Australians can afford to feel more secure at home.
Police say they were able to successfully foil 11 terrorist plots and four terror attacks against the Australian public in the last two years.
Australian security services, supported by the public and community groups, have been very successful in monitoring the threats. According to the government's 2015 review, the number of people in the country who have been prepared to commit terrorist acts here remains low.
The review found there had only been two terrorist attacks on Australian soil since 2001. NSW police accountant Curtis Cheng was killed by a teenager allegedly vowing allegiance to Islamic State in 2015. Mother-of-three Katrina Dawson and Lindt cafe manager Tori Johnson were killed in the Martin Place siege in December 2014.
The most-serious terrorist plot in Australian history dates back to 2005, more than a decade ago, referred to most commonly as Operation Pendennis, the name of the joint police and ASIO operation that prevented any attacks.
According to an academic study, 22 men were charged with terrorism offences for planning or helping co-ordinate attacks in Melbourne and Sydney. Of these, 18 were finally convicted. The success by our security services in thwarting these attacks may have deterred similar plots.
As my grandchildren left our hotel on Bastille Day in France this year for the fireworks, there was no denying I felt some concern about a possible terrorist attack. Luckily, the kids went to the Eiffel Tower, and not to the Promenade des Anglais in Nice where 84 people were killed and more than 100 injured.
I remain concerned about such attacks but am not afraid enough to consider preventing loved ones from travelling in Western countries.
Respondents to the 2016 ANU poll may have felt more fearful of an attack than usual because of the public debate that was circulating at the time. The poll was conducted during and just after the last federal election, in which Pauline Hanson was propagandising a link between all Muslims and terrorism.
The ANU poll was also conducted during the coroner's inquest into the Lindt Café siege, and just after the Orlando massacre in June. It also closely followed the prime minister's invitation of Muslim leaders to Kirribilli House, where Malcolm Turnbull mentioned the connection between the Muslim community and defence against terrorism.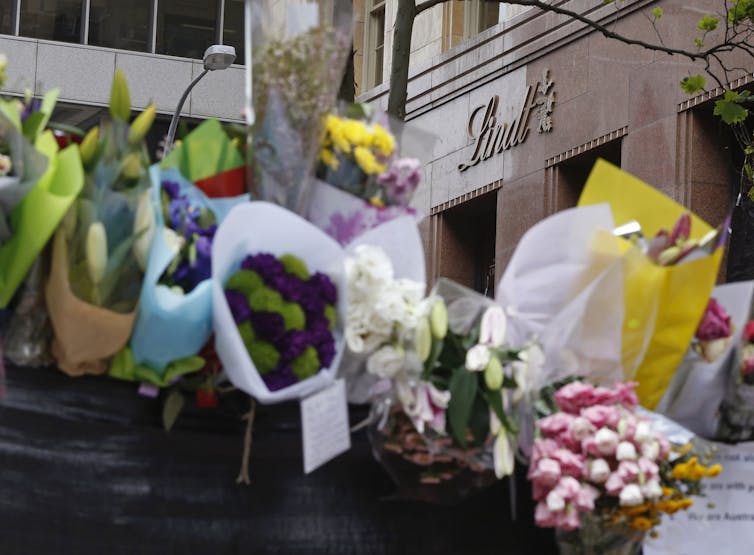 Public opinion in Australia has an exaggerated view of the terrorist threat inside the country. As early as 2006, two Australian scholars put forward a "thought contagion theory" to explain this phenomenon. It suggests misleading ideas become commonly held beliefs after they are conveyed to many people.
The anxiety is often unnecessarily fuelled by politicians and journalists. One striking example was a warning from The Australian's Greg Sheridan in November 2015 that the Paris attacks can be viewed as part of a series of threats that may lead to the end of Western civilisation.
But the over-anxiety about terrorist attacks in Australia conforms to a more longstanding phenomenon of Australian insecurity and exaggeration of international threats in almost all quarters. It also comes from the exaggerated fear of becoming a victim of domestic crime.
In this environment of supercharged public anxiety about terrorist threats on Australian soil, opinion leaders in politics, the media and academia have a responsibility to not inflame them. The ANU poll might have framed some additional questions to speak to the excellent record of the security services at home and the relative safety they provide.