Most older people want to stay at home as long as they can. When this is no longer possible, they move into residential aged care facilities, which become their home. But Australia's care facilities for the aged are growing in size and becoming less home-like.
In 2010–11, 54% of residential aged care facilities in major Australian cities had more than 60 places, and the size of the average facility is growing.
Today, more than 200,000 Australians live or stay in residential aged care on any given day. There are around 2,672 such facilities in Australia. This equates to an average of around 75 beds per facility.
Large institutions for people with disability and mental illness, as well as orphaned children, were once commonplace. But now – influenced by the 1960s deinstitutionalisation movement – these have been closed down and replaced with smaller community-based services. In the case of aged care, Australia has gone the opposite way.
---
Read more: How our residential aged-care system doesn't care about older people's emotional needs
---
Why is smaller better?
Evidence shows that aged care residents have better well-being when given opportunities for self-determination and independence. Internationally, there has been a move towards smaller living units where the design encourages this. These facilities feel more like a home than a hospital.
The World Health Organisation has indicated that such models of care, where residents are also involved in running the facility, have advantages for older people, families, volunteers and care workers, and improve the quality of care.
In the US, the Green House Project has built more than 185 homes with around 10-12 residents in each. Studies show Green House residents' enhanced quality of life doesn't compromise clinical care or running costs.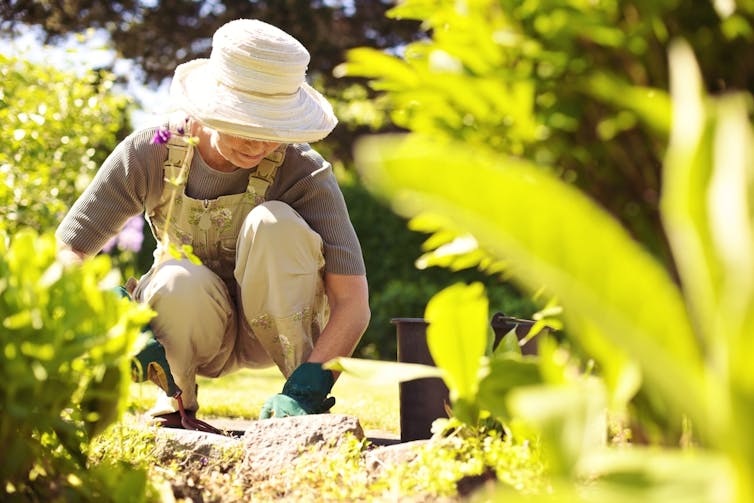 Around 50% of residents living in aged care facilities have dementia. And research has shown that a higher quality of life for those with dementia is associated with buildings that help them engage with a variety of activities both inside and outside, are familiar, provide a variety of private and community spaces and the amenities and opportunities to take part in domestic activities.
In June 2018, an Australian study found residents with dementia in aged-care facilities that provided a home-like model of care had far better quality of life and fewer hospitalisations than those in more standard facilities. The home-like facilities had up to 15 residents.
The study also found the cost of caring for older people in the smaller facilities was no higher, and in some cases lower, than in institutionalised facilities.
---
Read more: Caring for elderly Australians in a home-like setting can reduce hospital visits
---
There are some moves in Australia towards smaller aged care services. For example, aged care provider Wintringham has developed services with smaller facilities for older people who are homeless. Wintringham received the Building and Social Housing Foundation World Habitat Award 1997 for Wintringham Port Melbourne Hostel. Its innovative design actively worked against the institutional model.
Bigger and less home-like
Historically, nursing homes in Australia were small facilities, with around 30 beds each, often run as family businesses or provided by not-for-profit organisations. Between 2002 and 2013 the proportion of facilities with more than 60 beds doubled to 48.6%. Financial viability rather than quality of care drove the increase in size.
Today, around 45% of facilities are operated by the private for-profit sector, 40% by religious and charitable organisations, 13% by community-based organisations, 3% by state and territory governments, and less than 1% by local governments.
---
Read more: It's hard to make money in aged care, and that's part of the problem
---
In 2016, the Australian Institute of Health and Welfare (AIHW) reported that residential care services run by government organisations were more likely to be in small facilities. One-fifth (22%) of places in these facilities are in services with 20 or fewer places. Almost half (49%) of privately-run residential places are found in services with more than 100 places.
All of this means that more older Australians are living out their last days in an institutional environment.
Once larger facilities become the norm, it will be difficult to undo. Capital infrastructure is built to have an average 40-year life, which will lock in the institutional model of aged care.
The built environment matters. The royal commission provides an opportunity to fundamentally critique the institutional model.