Television is a voracious medium – and yet I would argue many of those commissioning screen content in Australia have little appetite for experimentation.
Australia's digital free-to-air service, in metropolitan areas, consumes an hour of screen content every two-and-a-half minutes. That very voraciousness means a wide range of tastes (or no taste at all) can be serviced by programs.
It also means there is some space for experimenting with content: running up the quirky flag to see who salutes. Who could forget the popularity of Fishcam, below, for example?
One of the more quirky programs to have enjoyed success on Australian television is the UK/France co-production from the BBC, Death in Paradise – the unlikely story of a very British detective, initially played by Ben Miller and later by Kris Marshall, seconded to a Caribbean island to head up the local police squad.
It is a fish-out-of-water meets Miss Marple kind of tale, where the Britisher, through powers of observation and deduction, overcomes his seeming incompetence and cracks the case.
The first two series have done well on British TV, the first series premiering to just over 6 million viewers and the second to 8 million.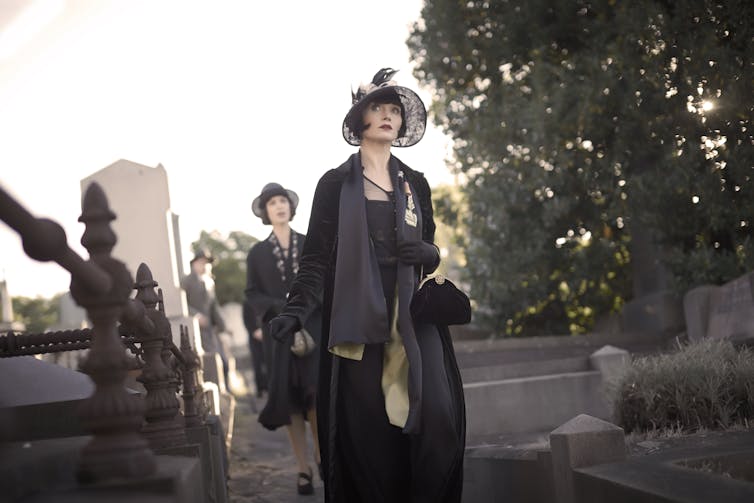 And Death in Paradise has, unexpectedly, pushed ABC 1 to the top of the rating board on several Saturdays over the past months. Yes, Saturday is not a big night for commercial TV, and one of the Saturdays was April 26 2014, immediately after Easter and out of ratings, so commercial TV stations, except for TEN, did nothing much to attract an audience.
The following week, I commented to an academic colleague about the ratings double: top station was ABC 1 on that Saturday night, and the top program, Death in Paradise.
"Oh!" he sniffed. "That's not the type of program I'd ever watch."
"Well," I agreed, "I know it probably isn't to your taste", and left it at that.
Then it struck me: he wasn't the least bit curious to know how ABC 1 had beaten all the commercial networks or why a soft-core police procedural was the top-rating program.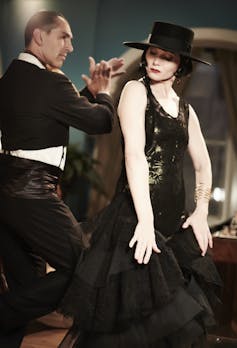 I think this lack of curiosity about popular screen entertainment has hampered Australia screen production since its government-funded renaissance in the 1970s.
A sizable part of the screen production industry, especially those interested in cinema, show a real lack of interest in what audiences like, a lack of interest in what makes screen productions popular.
The 1980s were big for Australian cinema. In five of the years, Australian films took more than 10% of the box office and, in three of those years, more than 15%.
In 1986, the share of the local box office attributed to Australian titles reached a record 23.5%.
On the money was Crocodile Dundee and Crocodile Dundee II (Peter Faiman 1986; John Connell 1988) and The Man from Snowy River and its sequel (George Miller 1982; Geoff Burrowes 1988).
All distinctively Australian but in a popular, not a high-culture, sense. And both drew energy from our deeply flowing currents of mythic bush history.
Box office share stared its downhill slide in 1988, reaching 1.9% in 2004. It was almost a straight line broken only by The Adventures of Pricilla, Queen of the Desert (Stephan Elliott 1994) and Muriel's Wedding (P. J. Hogan 1994).
All other films of that period were well-made but treated serious subjects – poverty, social alienation, drugs. They were contemporary urban dramas and people stayed away, looking to cinema as an escape, not a tutorial on society's failings.
The box office graph has turned up a bit, but a peak like 1986 is far away.
Through the 1980s, the popularity of Australian-made television programs was consolidating. With the arrival of "reality TV" in the guise of Big Brother, Australian-made programs were established as most important viewing for Australian audiences.
Part of this disconnect between cinema and television is the belief that Australia cinema, especially when supported by public money as most production is, must be engaged with worthy subjects.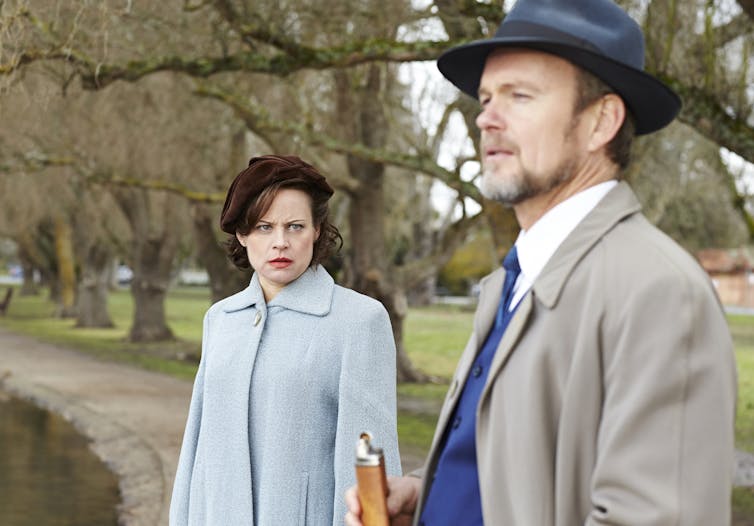 Hence the dearth of genre pictures in the Australian cinema catalogue. But tastes are widening a little.
There was Bait (Kimble Rendall 2012). And, are Paul Fenech's successful pizza and punch-up pictures Australia's answer to sword and sandal sagas?
Australian television has never had quite the same concern for worthiness. Plenty of programs – such as My Kitchen Rules or Biggest Loser – are the modern equivalent of the Roman circus.
Most of our successful television or cinema drama is drawn from real or imagined history. The Underbelly franchise has mined our criminal history while shows such as Miss Fisher's Murder Mysteries have mined our literary history.
Shows such as Death in Paradise, The Dr Blake Murder Mysteries or The Straits are much rarer, the product of inventive minds. Watching a lot of television, even shows one does not particularly like, is the best way to prepare a creative mind to come up with new program concepts.