It was largely as expected. The 2019 BAFTA film and television awards ceremony was dominated by two films – The Favourite, a romp through 18th-century British history, and Roma, a love letter to director Alfonso Cuarón's home town of Mexico City.
The Favourite has been greeted with considerable critical acclaim in the UK and it was no surprise that it took home seven awards, including best British film. But the best film gong went to Roma and Cuarón also picked up best director. The Netflix film has already attracted several awards (including best director for Cuarón at the Golden Globes), but beating big British films The Favourite and Bohemian Rhapsody to the top prize is a considerable coup for the streaming service, a relative newcomer to the world of movie awards.
Roma's success cements Netflix's position as a place for original and high quality movies. It's an unusual winner in several ways: a foreign language film shot in black and white and featuring largely unknown actors. Such films are often well-received but rarely pick up the biggest gongs.
Roma's win means that the Oscar race for best picture is well and truly open. The Golden Globes awarded the big prizes to Bohemian Rhapsody, for best drama, and Green Book for best musical or comedy, and the Screen Actors Guild (SAG) gave Black Panther a nod for best ensemble cast. But I wouldn't rule The Favourite out of contention yet, either.
The players
Best actress awards have been a two-horse race this year between Olivia Colman (in The Favourite) and Glenn Close (in The Wife). They each bagged a Golden Globe, for example, due to those awards using different categories for drama and comedy/musical, while Close won the SAG Award. Now Colman has the BAFTA, too. It's unsurprising that the British awards ceremony celebrated Colman – and it's too close to call as to which will bring home the Oscar in a few weeks' time.
Personally, I'm torn, because both genuinely deserve it – and it's an exceptionally strong category this year (in any other year, Melissa McCarthy's superlative turn in Can You Ever Forgive Me? would have been a strong favourite as well). But my heart says it should be Close, not only for her performance in The Wife – she is heartbreakingly good – but because it's crazy that an actor of her stature has yet to win an Academy Award.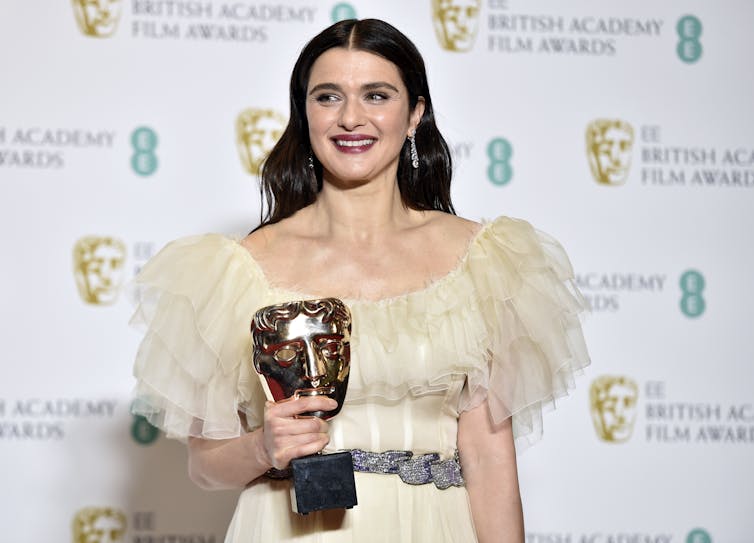 Rami Malek took the best actor award for Bohemian Rhapsody – with the British film again taking precedence over Christian Bale's outstanding performance as former US vice-president Dick Cheney in Vice. As with Colman and Close, Bale and Malek have been in a close race for awards, with both picking up Golden Globes. But Malek's triumph both at the BAFTAs and at the SAG awards must make his Oscar chances stronger.
Mahershala Ali – who is proving an astonishingly versatile performer – picked up another best supporting actor trophy for Green Book, while Rachel Weisz took the best supporting actress award for The Favourite. These wins highlight some of the issues with defining the difference between "lead" and "supporting". Green Book is largely a two-hander between Ali and Viggo Mortensen, while Weisz, Colman and Emma Stone are equal leads in The Favourite. Colman herself pointed this out in her acceptance speech.
Talking points
The biggest misses of the night were the presenters' scripts. Unfunny joke after unfunny joke were greeted with awkward silences and gritted teeth. When even talented comedic performers such as Melissa McCarthy, Riz Ahmed and host Joanna Lumley can't raise a smile, there's something seriously wrong. Jettisoning jokes altogether would have been far less embarrassing than "gags" that were barely coherent, never mind amusing.
Last year's awards season was all about the big political statement, with the #TimesUp and #MeToo movements and big speeches from the likes of Oprah Winfrey and Frances McDormand. This year, there have been fewer grand gestures –nunless we count Rising Star winner Letitia Wright's somewhat cringeworthy speech about God, which might have worked across the Atlantic, but in the British context just felt awkward.
Variety show
But let's not forget that the darlings of this awards season have included a film about a woman whose husband has kept her in the shadows taking back control (The Wife), a female-centred power battle featuring lesbianism and political satire (The Favourite) and a Spike Lee film about a black man infiltrating the KKK (BlackKKlansman, which won best adapted screenplay).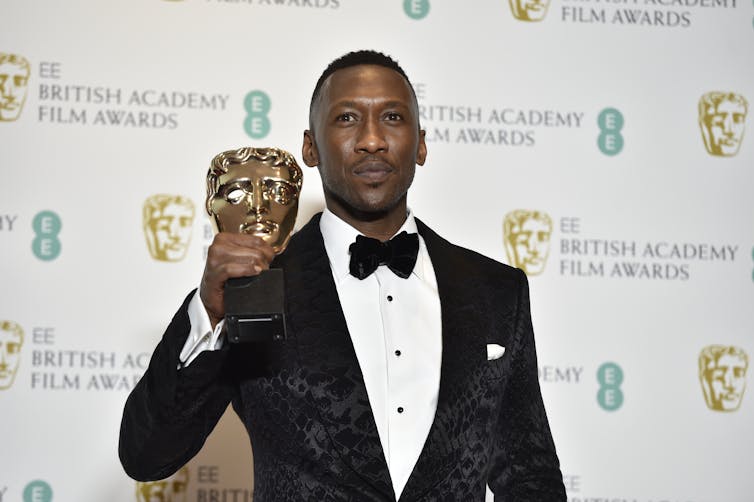 We also had a critique of the political elite (Vice), a celebration of a queer idol (Bohemian Rhapsody), a multiracial buddy story featuring a gay black musician encountering racial hatred in the Deep South (Green Book), and two triumphantly diverse super hero flicks (Black Panther and best animation winner Spiderman: Into the Spiderverse). Not to mention Cuarón's story of a Mexican housekeeper, set against a time of political upheaval, with clear messages about nation, gender and class (Roma).
It remains to be seen which films the Oscars will recognise – and what those choices might say about the Trump era. Awards for stories celebrating women, and the black and LGBTQ+ communities would send a message about the need for these voices to be heard (although there is still some way to go), but as plans for the president's beloved wall project are under intense scrutiny, I wouldn't bet against another triumph for the Mexican film.