Bangladesh is a global poster child when it comes to improving women's status in the developing and the Muslim worlds. It also outranks all of its South Asian neighbours in terms of gender equality.
The World Economic Forum's Global Gender Gap Report has placed Bangladesh above India, Pakistan, Nepal and Sri Lanka for two consecutive years. In 2016, the country was placed 72nd among 144 countries while India, Nepal, Sri Lanka, and Pakistan were placed 87th, 110th, 100th and 143th respectively.
The country is ahead of India and Pakistan in terms of enrolment in primary and secondary education and has leapfrogged both in immunisation rates and child mortality reduction. Perhaps unexpectedly, it also tops South Asian countries on the political empowerment gender gap.
These achievements are exceptional considering the fact that Bangladesh is poorer than India and Pakistan. But the prevalence of child marriage in the country is a departure from this list of many cases of "positive deviance" in gender and social statistics.
A significant blemish
According to UNICEF, Bangladesh has the highest rate of marriage in the world among girls under 15. And it is ranked eighth in terms of marriage under the age of 18.
The country is suffering from a child bride "epidemic" in which one in three girls is married below the age of 18. By contrast, a much smaller proportion of girls in Pakistan marry young, although the 2016 WEF report ranked Pakistan second to last in the world for gender inequality.
At the July 2014 Girl Summit in London, the Bangladesh government pledged to revise the country's Child Marriage Restraint Act. Its aim was to end marriage of girls under the age of 15 by 2021.
The government has just passed a bill penalising early marriages. But it includes a controversial clause saying "under special circumstances" and with the consent of both the court and parents, girls under 18 may be married with no penalties for those involved.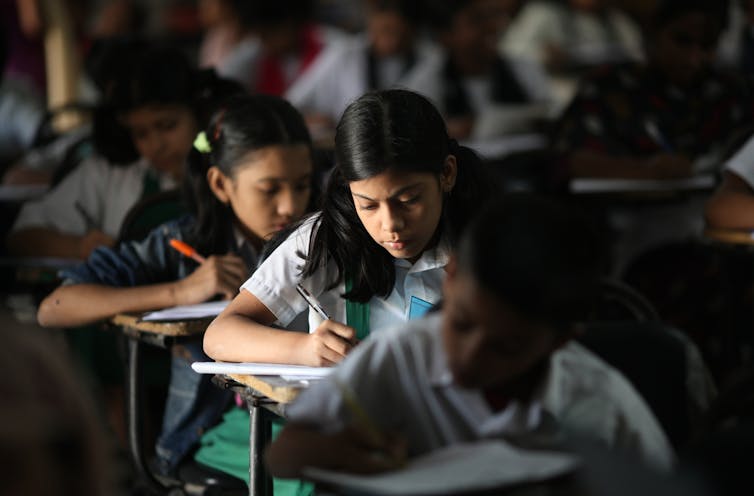 Under the previous law, marriage under the age of 18 was legal for the people marrying because the age of marriage is governed by personal laws based on religion, including both Islam and Hinduism. But it penalised acts related to the marriage of a girl under 18, including facilitating or arranging the marriage, and registering or contracting it.
The new law takes the same approach. But the previous law provided no exceptions in terms of when acts relating to child marriage was an offence. Because the new law does this, it is being seen as a step in the wrong direction.
The chief of the parliamentary standing committee on women and children's affairs, Rebeka Momin, has defended the move, saying that keeping the special provision would not increase child marriage. She stressed that "there was no alternative to keeping the special provision considering the socio-economic reality, especially in rural areas."
The amendment grants more powers to the parents of girls under 18. It is worrying because it not only overrides public opinion but objections raised by experts on children's health and rights. And it reduces the deterrent effect of the previous law.
Child marriage is driven by a number of factors such as low rates of education for girls, high fertility rate, the low social status of women, extreme poverty and concern over insecurity. It is no surprise that countries such as India, Mozambique, Malawi, Nigeria, South Sudan and Uganda are global hot spots for child marriage and also belong to the bottom quarter of countries in the WEF's Global Gender Gap Report.
Bangladesh's child marriage prevalence is not unique in South Asia either. Nepal also ranks highly, despite being one of the top five climbers over the past decade on the overall global gender gap index and on educational attainment.
Clearly, there is no single solution to the problem. But the exception clause is certainly an oddity.
Bangladesh's deviation
Most countries have some form of exemption to their legal minimum marriage age. In the United States, for instance, most states set 18 as this minimum. But every US state allows for children younger than 18 to marry, typically with parental consent or judicial approval, under specific circumstances.
In as many as 27 states, laws do not specify an age below which a child cannot marry under any circumstances. But transparent birth and marriage registration systems, gender-inclusive education, a democratic culture and child rights protection agencies at the local level ensure that the legal right to marry before 18 is not abused. These institutional provisions are absent in Bangladesh.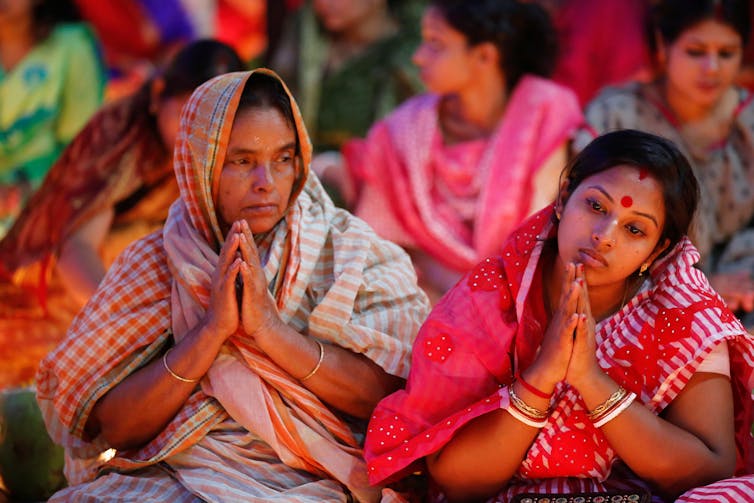 In contrast to high-income countries, marriage decisions in Bangladesh take place in conditions of extreme poverty and illiteracy. So legal provisions for marriage under the age of 18 risks the possibility of increasing child marriage.
Among developing countries with a high prevalence of child marriage, Bangladesh's relatively superior rank in several other gender indicators lends it a unique advantage in the battle against the practice. It is much better placed than others to gain from primary prevention strategies that include renegotiating marriage age laws and ensuring that they are uniform across communities, rather than focusing on "marriage busting" approaches.
The controversy about the bill risks drawing policy attention away from primary prevention strategies and harming the fight against child marriage in the country.
Acknowledgement: Sajeda Amin, Senior Associate at Population Council, New York, and Sara Hossain, Honorary Executive Director of the Bangladesh Legal Aid and Services Trust, co-authored this article.