Detectives don't walk down just any old mean street. They prefer them well trodden. London, Los Angeles, Paris, and Tokyo are all favoured haunts for crime fiction writers.
In Spain, the unchallenged capital of crime fiction is undoubtedly Barcelona. Unfortunately for English readers, many of the excellent crime novels set in the Catalan capital remain untranslated and, thus, unknown.
Barcelona Shadows by Catalan writer Marc Pastor and translated by Mara Faye Lethem is one of the few, recent novels to make it into English. It won the Crims de Tinta (Ink Crimes) Award in 2008 for the best crime novel. Pastor is a crime scene investigator with the Catalan police force.
Readers familiar with the post-modern, post-Olympic city of Manuel Vázquez Montalbán and Teresa Solana will be surprised by Pastor's Barcelona. Set in the winter of 1911-1912, the Catalan capital is inhabited by maimed and disfigured victims of Spain's futile colonial wars and diseased and poverty stricken immigrants.
Barcelona is an old lady with a battered soul, who has been left by a thousand lovers but refuses to admit it.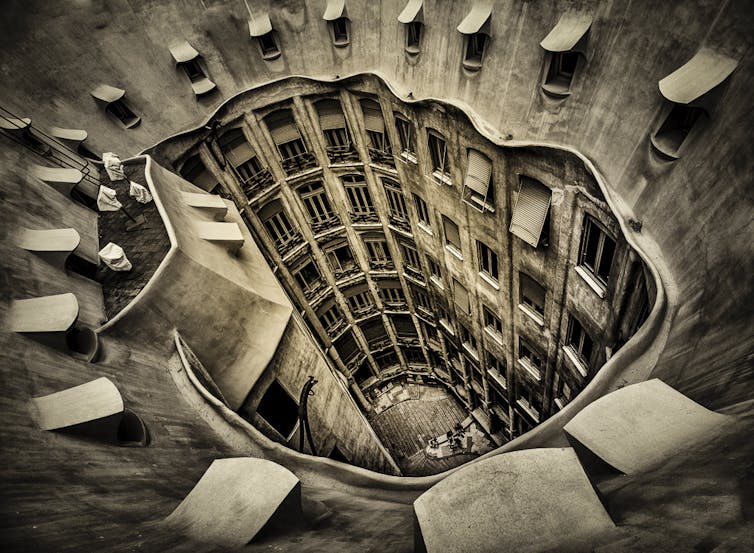 It is a time of violent social conflict. Anarchists and gunmen hired by factory owners wage an unrelenting and undeclared war for which Barcelona became known as the "City of Bombs" and the "Fiery Rose".
Death is everywhere and life is cheap. But even in a city desensitised to death like Barcelona, some crimes still have the power to shock.
The Catalan title of the novel is La Mala Dona (The Wicked Woman). The English translation perhaps nods to Carlos Ruiz Zafón's The Shadow of the Wind. Like Zafón's international bestseller set in an equally gloomy 1940s Barcelona, Barcelona Shadows is also a gothic mystery.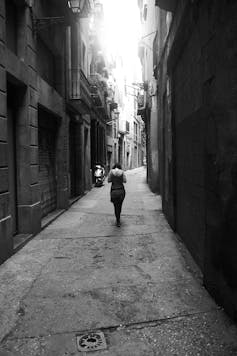 The story's surprise narrator is the Grim Reaper, who provides us with intimate descriptions of death. She – for in romance languages death is feminine – at times displays remarkable sensitivity. On one occasion she suggests squeamish readers avoid a gruesome scene by skipping to the next chapter.
While ghoulish, there is little graphic, gratuitous violence. Its gothic feel comes from the setting and citizens of the Catalan capital. There are body snatchers who work for an Austrian quack, Russian magicians, pickpockets straight from a Dicken's novel, paedophiles, characters with bizarre sexual practices, and the wicked woman.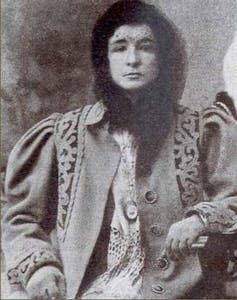 This is Enriqueta Martí. Like Jack the Ripper, Martí is a figure taken from history and folklore. Known as the vampiress of Ponent Street, Martí was a prostitute who later turned her hand to kidnapping children and prostituting them. She also killed them, using their body parts to make salves, remedies and ointments that were allegedly sold to Barcelona's wealthiest citizens.
On her trail are two police officers, Inspector Moisès Corvo and his assistant Malsano. A war veteran, Corvo is unhappily married, childless; he frequents brothels, and is not averse to receiving stolen goods.
Despite no longer believing in the "good folk," Corvo "isn't ready to give the streets over to anyone". His motivation here is to protect his nephew and to provide justice for the prostitutes whose children disappear.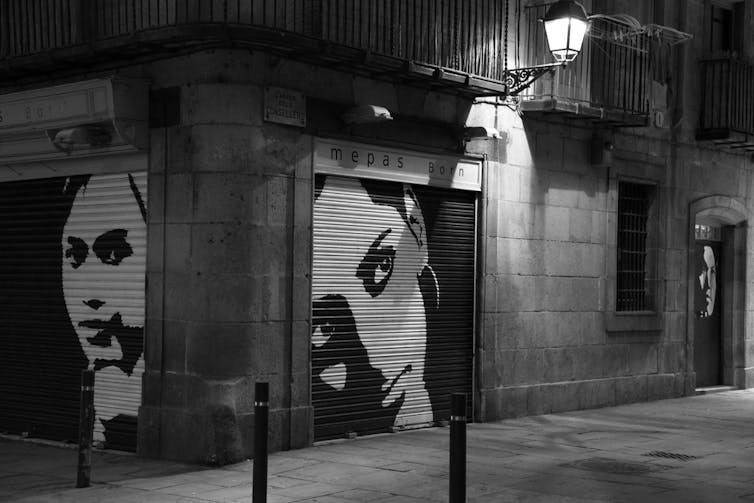 It is perhaps surprising that a forensic scientist such as Pastor should choose to set his novel in the early days of policing. There is no photographic file and the fingerprint registry is deficient. But this is no police procedural, largely because there are no procedures to be followed. Instead, Corvo uses tried and tested methods to get information: intimidation and violence. He's a tough cop: "like a dog: nobody pisses in his territory".
Where Corvo cannot reach, Death fills in details for the reader. She provides much of Martí's back story through interviews she conducts with Martí's family and acquaintances.
Pastor's aim is to tell Marti's story from before she became a "legend to scare children," a Catalan bogeywoman, if you will. As the Grim Reaper says at the novel's beginning:
I wanted to explain Enriqueta Martí's story to you. Because, despite being a woman, she's different from the rest.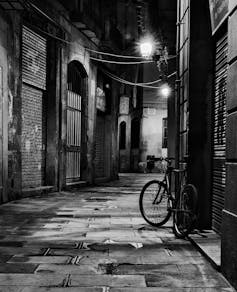 Neither Death nor Pastor satisfactorily achieves their objectives. Martí holds sway over the men in her life. She manipulates them into helping her, but we are unsure about how they fall under her spell.
By the end of the novel we are no closer to understanding what motivates her to abduct and kill the children. In the absence of motivation, there is only madness. She remains little more than the monster everyone believes her to be.
The absence of understanding does not diminish this engaging novel, however. Blending Arthur Conan Doyle, Robert Louis Stevenson, Charles Dickens, and Sergio Leone, Barcelona Shadows is a gothic delight. The city will never be the same again.

I would like to thank Pushkin Press for providing me with a copy of Barcelona Shadows.