When it came to managing bed bugs in the early 1900s, the world took its lead from an approach developed in the slums of Glasgow, Scotland's largest city. Known as the "Glasgow system", it emphasised educating tenants about cleanliness and bed bug behaviour, backed up with regular visits from the public health department.
Nearly 100 years later, in the midst of a worldwide bed bug resurgence, Glasgow again has much to offer the current debate. The experience of people in Govanhill, a locality just south of the city centre, is that once these insects become endemic they are effectively impossible to remove.
Some residents have taken the view that the best response is learn to live side by side with them. This fits with a world view that we will arguably all have to adopt if we are to come to terms with our environment in the coming decades.
Govanhill reflects the challenges and opportunities of 21st-century Europe as well as anywhere. Variously dubbed "Govanhell" or "Glasgow's Ellis Island", the district has come to represent the social, environmental and economic problems associated with migration. It has seen waves of migrants down the years – Irish, European Jewish, south Asian and most recently eastern Europeans – all represented in the changing shopfronts and the numerous places of worship.
Govanhill has become renowned in recent years for poor housing, poverty and crime – as well as for artists and vibrant community activists. And it faces major environmental issues, with constant rubbish dumping and infestations of bed bugs.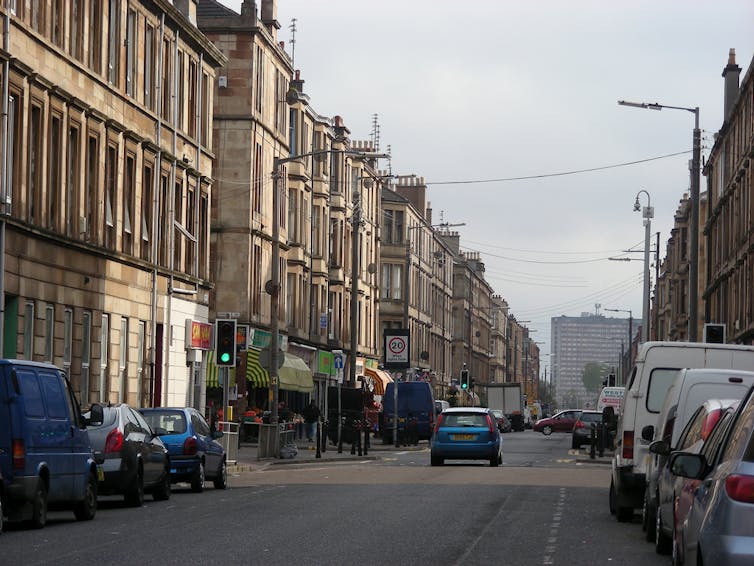 The district has attracted numerous public initiatives worth millions of pounds, including a dedicated pest control unit that deals with hundreds of cases each year. Yet there are few signs this has reduced the overall problem – not least because bed bugs are highly adaptive: they can lie dormant for extensive periods and their reproduction cycle encourages pregnant females to move around.
One Govanhill resident I interviewed questioned the practices of the council pest controllers who visited her flat – both their thoroughness and the fact that they only appeared to be tackling one residence at a time. When they came to work on her neighbours' flat a couple of months later, she tested her suspicions by taping a cloth to the adjoining vent. After the treatment she says she found a collection of bugs clinging to the cloth to flee the chemical onslaught.
Until then, this woman had been ashamed and horrified by the bugs and was preoccupied with having them exterminated. But now she wanted to learn more about them and eventually accepted, reluctantly, that they may be part of the new normal – even if the council did everything perfectly, the problem may be too big to solve.
Having talked to many in the area, I have found this trajectory is common. Many people who have come to terms with the fact that you can't beat bugs resign themselves to living with them instead.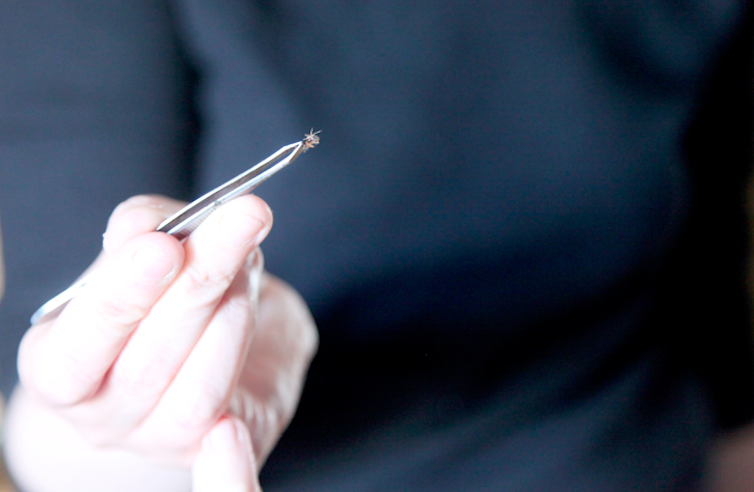 Bed bugs international
Bed bugs are again a global problem. In New York, case numbers rose from 523 in 2003 to 10,985 in 2010. Australia has experienced a big increase – and the same appears true in France and China.
Scientists give three main reasons. Bed bugs, like many insects, have developed resistance to the extermination chemicals. These chemicals have made it possible for stronger bugs to evolve, while endangering other animals such as the albatross at the same time. Current environmental research evidences how oceans are being polluted by the chemical waste from pesticide production and also tiny pieces of the plastic packaging. It's an example of how behaviours in one part of the world can affect species elsewhere.
Modern staples, including central heating and soft furnishings, have also created the ideal environment for bed bugs. Frequent travel has enabled them to hitch a ride between continents in suitcases and clothing. As a result the bedbug species common to the southern hemisphere is now evident in the north. We are also victims of having concluded some 60 years ago that we had vanquished bed bugs forever: the average person is nowadays far less knowledgeable about detecting and managing them than previously.
Poverty, on the other hand, is not an essential part of the mix. Bed bugs have been an issue for five-star hotels in Manhattan and even British Airways flights lately. It makes more sense to see them as one of the growing number of environmental impacts from how we humans live.
The new normal
Bed bug bites can cause significant discomfort to those who attract them and we mustn't downplay this, but there is no evidence that they are vectors of disease like mosquitoes, for example. The stress of discovering them in your life is probably more harmful than anything they actually do.
Nonetheless, the idea of coming to terms with bed bugs presents an ethical dilemma. Some would probably argue that just because people can adjust to hardship, it doesn't mean they should have to. Why should they, when wealthier people can employ private pest controllers or move elsewhere?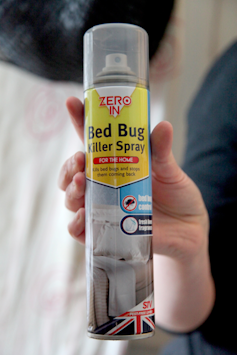 I think this is shortsighted when you factor in environmental damage from insecticides. The idea that the poor need to be rescued may also be demeaning – the people I interviewed in Govanhill had arrived at a lifestyle decision to live with the bugs based on their own experience and analysis. To insist on eradicating the bugs arguably imposes a middle-class norm that associates them with degradation and squalor.
The reality is that affluent people's lifestyles are far more environmentally harmful than those of less well-off people. We arguably need new norms to mitigate the risks of chemical resistance, pollution and global warming. Perhaps some of us need to forego certain comforts, whether it be plastic packaging, electricity use or air miles.
The Govanhill residents who have learned to live with bed bugs may be ahead of the curve here. Instead of society always assuming it knows what's best for people in the area, they may be the ones who can help everybody else to adapt instead.