When a society experiences oppression and trauma, literature helps its people by giving them a voice and reinforcing their identity. It gives the trauma those people have suffered a universal resonance. So it is for Palestinians, whose literature – particularly that of resistance – plays this role. Indeed, Palestinian writers have been noted for articulating their pain and suffering, but also for their contribution to bringing hope and aesthetic enrichment through literature.
Palestinian literature is part of a broader Arabic literature that extends back to the pre-Islamic era. It is linked to the story of the Arabic language and its longstanding literary production. Yet it was under the British Mandate in Palestine (1918-1948) that the first distinct stirrings of Palestinian poetry of resistance emerged.
---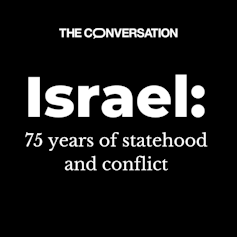 Expert analysis of the birth of the state of Israel and the plight of the Palestinian people.
---
Such poetry lamented the destruction wrought by the British on Palestinian society, particularly during the 1936-1939 revolution. During that period, poets such as Ibrahim Tuqan, Abd Al-Rahim Mahmoud and Abu Salma Al-Karmi mourned the loss of Palestinian lives and the creeping danger that Zionism then represented for Palestine as an established Arab homeland.
What came to be called the Nakba of Palestine in 1948, when Israel colonised 78% of historic Palestine, had been prefigured in poetry much earlier, in the 1930s and 1940s. Poetry sang for the homeland, expressed defiance, and relayed the impending danger of exile and hardship that Palestinians came to experience after 1948.
---
Read more: The Nakba: how the Palestinians were expelled from Israel
---
Resistance
The rise of Palestinians in the 1960s in the form of the Palestine Liberation Organisation (PLO) represented another milestone in the journey of Palestinian poetry of resistance. Palestinian poets from within what came to be called Israel, and from exile in refugee camps in neighbouring countries, converged on giving voice to the Palestinian experience of dispossession and to the rising tides of resistance against the Israeli occupation.
This period is marked with remarkable poetic and literary output by Palestinian poets and novelists, including the iconic Palestinian novelist Ghassan Kanafani, who was assassinated by Israel in 1972, and the great Palestinian poets Mahmoud Darwish, Samih Al-Qassim, Fadwa Tuqan. Kanafani's novels, such as Men in the Sun and Returning to Haifa, open an expansive vista on the suffering of Palestinian refugees and their longing for their homeland.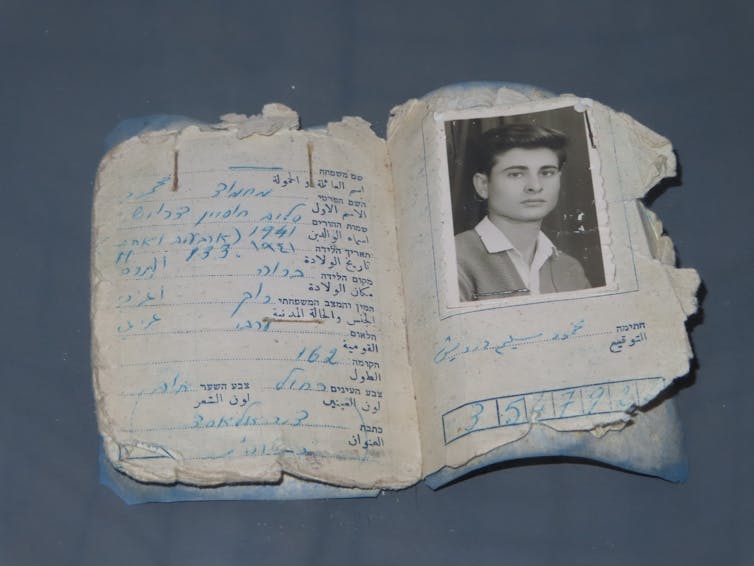 Those writers revolutionised Palestinian writing and made a distinct contribution to the literature of resistance against the Israeli colonisation of their homeland. Among all these important figures, Darwish came to symbolise Palestinian poetry at its most sublime and popularity in Palestine and the Arab world more broadly.
New Arab voices
This period also coincided with movements of renewal in Arabic literature, with capitals such as Beirut, Baghdad and Cairo serving as galvanising places for innovation in the form and content of literature. Here, literature transcends ideology and dogma and speaks about deeper aesthetic and humane concerns, which while rooted in place and time, also express the destiny and conditions of human beings caught up in tragedy.
The Lebanese capital Beirut became one of the luminous sites of Palestinian literature during the 1970s and 1980s, where Darwish resided. Following the evacuation of the PLO from Beirut in 1982, Darwish wrote some of his major literary books, including Memory for Forgetfulness, which documents the harrowing Israeli bombing of Beirut, and exhorts the Palestinians to resist:
our body parts are our names
besiege your siege with madness
your loved ones have gone. Gone
you either have to be
or you will not be.
Darwish remained the most potent voice within the rich landscape of Palestinian literature until his passing in 2008, leaving behind an extraordinary record of resistance and beauty.
A new generation
Modern Palestinian literature is varied and encompasses multiple voices. It includes those who live in Palestine, but also the others who live in the diaspora, whether this be in the Arab world or the west.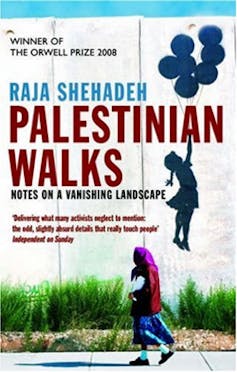 There have been some commendable translations of Palestinian literature into English and other languages – such as I saw Ramallah by Murid Barghouti (1997), or Palestinian Walks by Raja Shahada, which won the 2008 Orwell Prize. And over the past two decades, new writings in English by Palestinian authors have become significant for their artistic and searing engagement with the Palestinian situation.
This new generation of Palestinian fiction in English includes Susan Abulhawa's novel Mornings in Jenin, and also recently Isabella Hammad's first novel, The Parisian, and her second, Enter Ghost. These novels grapple with historical and modern Palestine, and the challenges facing people caught in the travails of their homeland at the communal and individual level.
I have documented Palestinian writings, particularly on the Nakba, in my book, A Map of Absence: An Anthology of Palestinian Writing on the Nakba. The book houses the writing of around 50 Palestinian authors, representing various strands of literary sensibilities and localities.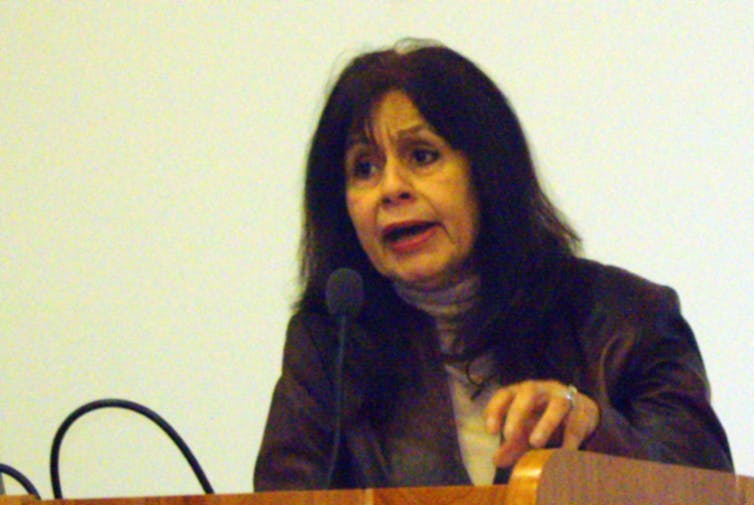 In all Palestinian writings, there is a strong desire to show Palestinian lives before the Nakba of 1948. Ghada Karmi is a good example. She was expelled along with her family from Jerusalem in 1948 and her memoir, In Search of Fatima, is a remarkable reflection on the incalculable price of dispossession and exile.
Ibrahim Nasrallah's novels, Time of White Horses and the Lanterns of the King of Galilee conjure up life in Palestine under several powers, including the Ottoman Empire and then the British Mandate, before the country was irrevocably ripped apart by the Zionist forces in 1948.
Life in Palestine was secure and bountiful with good produce from the land, and culture was rooted in activities to do with changing seasons around olive picking, communal songs and performances of various kinds in beautiful Mediterranean cities, such as Haifa and Acre.
The Nakba changed all that in 1948 – and the Israeli narrative about the Palestinians has been one of denying them voice, civility and agency.
Palestinian literature represents a remarkable story of a people whose creativity and will to life continue to shine through their poetry, novels, paintings, and music amid the continuing oppression of the Israeli occupation and its mounting inhumanity.