A monastery of 10 nuns on the Italian island of Sardinia is using social media to share their community's work and ensure its very survival. This might appear surprising considering these nuns chose a life of quiet work and prayer separated from the world.
But as a Catholic theologian focusing on liturgical and religious life, my research shows the nuns' turn to cyberspace is only the latest chapter in a long history of religious orders' using the best means of communication.
The story of how the Jesuits grew their order back in the 16th century provides an interesting case study.
Communicating for cloistered sustainability
Nearly all Roman Catholic men's and women's orders in Europe and North America have in recent decades undergone steep declines in membership. Among those hard hit have been many cloistered women's communities, who practice their lives of prayer and work behind walls separating them from the wider world.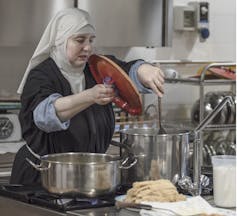 One such struggling cloister is the Monastery of Saint Clare, which was founded in the 14th century in the western Mediterranean Sardinian city of Oristano. Today, this community has dwindled to 10 sisters, most of whom are elderly, some in their 90's. While all the sisters join as best they can in the eight daily sessions of prayer, only a few can work at the gardening, sewing and care of children, as well as listening to people who come to talk or ask for prayers. The elderly nuns, of course, need care themselves. In order to survive today, wider support and new members need to be found.
Back in the Middle Ages, as monasteries proliferated in Western Europe, they often situated themselves in cities or towns. Withdrawn from the surrounding society, the monks and nuns nonetheless would offer instruction or guidance to visitors. People could sit in designated edges of the monastic chapels to listen and pray silently as the community chanted in the choir stalls. It was through such interaction between the monastery and "world" that the call for co-workers to join the community would quietly go out. Men and women were exposed to the monastery's existence and way of life through physical proximity and personal visits.
Today, however, the appeal to vocations needs to go out through the World Wide Web. Joining the ranks of numerous convents and monasteries around the globe, the sisters of St. Clare have recognized the need to communicate better who they are and what they have to offer. Their youngest member, 42-year-old Sister Maria Caterina, has launched the community's website and Facebook page.
But this is not the first time that religious communities are having to think about the best way of communication to be able to grow their membership.
Growth of the early Jesuits
The Society of Jesus, an order of priests and brothers commonly known as the Jesuits, traces its origins to 1541. Its initial group comprised seven friends who vowed not only poverty, chastity and obedience but also their availability to the pope for any mission.
Unlike monastic religious communities, the Jesuits were an apostolic, that is, a missionary order. Rather than being cloistered, this type of Roman Catholic order is "on mission" in "the world."
By the time those few founders passed away, the order had already grown to over a thousand. One key to that success was the circulation of handwritten letters – a quaint medium today but a vital communications tool for its time.
The new Jesuit order quickly found itself invited by church and royal officials to set up missions in Asia. Letters between religious superiors and their men abroad predictably conveyed information, sought or issued directives and gave advice. Some letters, however, were designed to gain support for the order, to edify the members and to inspire new men to join.
Jesuit historian John O'Malley explains, "Most importantly, both Jesuits and others learned who Jesuits were by reading about what they did."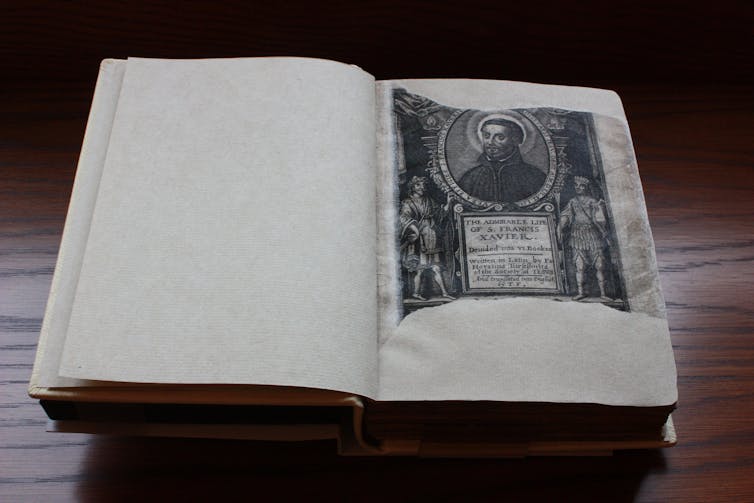 Francis Xavier, the first Jesuit missionary to India and Japan, sent letters not only to his religious superiors in Rome and Portugal but also to Portuguese King John III, from 1542 to 1552. The king had each of his eight letters from Xavier read publicly at Masses celebrated throughout his realm. The letters, which included requests for high-quality recruits, both reinforced the king's support of Xavier as his ambassador to the East and helped inspire the rapid growth of the fledgling Society of Jesus back in Europe.
Meanwhile, the Jesuit order developed its own system of letters sent within and among their communities. Notable examples are the semiannual circular letters of Juan de Polanco in the mid-1500s. Polanco served as the executive secretary to the first three Jesuit superior generals in Rome. His letters conveyed the leadership's shaping of the Jesuit way of life and their educational system. These letters built up the distinct Jesuit style of religious life and projected what proved to be an attractive image for new recruits.
Letters between Jesuits in foreign lands, such as Francis Xavier, and officials in Europe were transported through trade ships and often took several years to reach their intended recipients. For the letters to circulate among wider audiences – such as members of Jesuit houses or the public attending Masses in King John's Portugal – they had to be copied by hand.
The evolution of the printing press exploded the written word onto the pages of books, journals and newsprint. Over the 20th century, mass communication came through the development of the telephone, radio, film and televised and internet media. The sharing of ideas and information increasingly grew in volume and reach.
New Jesuits reaching the world on the web
Throughout this modern period, Catholic institutions and religious orders, including the Jesuits, have used all such means of communication. More recently, from the Vatican down through regional to local institutions has come a proliferation of Catholic presence on the internet. The websites largely present information about a given diocese, school or religious order. Some use traditional-style journalism, such as magazines and newspapers, to convey their message.
A group of young American Jesuits have also started their own internet platform, The Jesuit Post. Their blogs and tweets are aimed at their generation. As they say on their website, these young Jesuits seek "to show that faith is relevant to today's culture and that God is already at work in it." As with the circulating letters of yore, these days it is cyberposting that promotes the Jesuit image. Other apostolic orders, such as the Dominicans, are doing so as well.
By sharing their work through the latest means of communication, these religious orders are only adapting what has been a long tradition of making contact with the world. Even for cloistered nuns like the Monastery of Saint Clare, staying alive in this wide world is a matter of sharing their life on the Web.