Barbara Bush's recent death and the way she prepared for it remind us that death can be peaceful and marked by family togetherness rather than conflict.
Mrs. Bush chose palliative, or comfort, care over aggressive medical treatment given her age and overall health status. Her family agreed to support her decisions.
It does not always work this way, but it could.
I recently published a book with Dr. David P. Schenck entitled "Communication and Bioethics at the End of Life: Real Cases, Real Dilemmas." We include several cases in which such family discussions did not occur. This lack of information led to an unfortunate cascade of events that made the patient's deaths more difficult, and left lasting scars on both family members and clinicians.
Most of us won't die at home
While we might hope for a quick death at home, a majority of us will die from a chronic condition like heart disease, cancer, or respiratory disease, and nearly 80 percent will die in an institutional setting, following an explicit decision to suspend life-sustaining treatment.
Advance directives or living wills are made to ensure their preferences guide decisions should the person be unable to communicate them.
Studies have shown that discussions between family members can greatly improve end-of-life planning and decision-making. Patients who have discussed end-of-life care with their families generally have shorter stays in intensive care units and more timely "do not resuscitate" orders. These can prevent attempts to perform cardiopulmonary resuscitation and instead allow a natural death to occur. Patients and family members who are prepared experience lower rates of depression and anxiety when a family member nears death.
On the other hand, neglecting to discuss such issues can result in longer hospital stays, a greater likelihood of continuing life-sustaining treatment against a patient's preferences, and poorer quality of life for patients and family members.
Changes have been in the works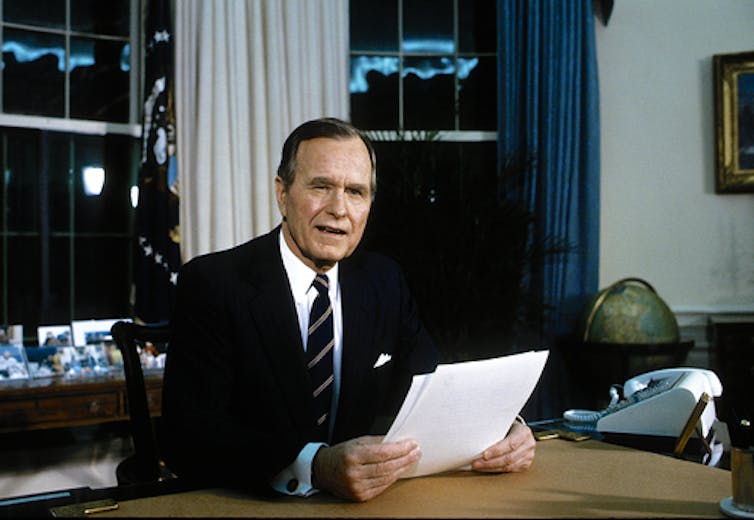 Congress passed a law in 1991, while Bush's husband was president, that made it mandatory for hospitals to ask patients if they had an advance directive upon admission. But even before the law, called the Patient Self-Determination Act, was passed, physicians had been encouraged to talk to their patients about end-of-life care.
Medicare billing codes introduced in 2016 allowed physicians to charge for time spent in end-of-life conversations with patients.
Despite these legislative and policy initiatives, physicians remain reluctant to discuss dying with their patients. Even if they do, it is unlikely that one's primary care doctor will be present when deciding about a patient's end-of-life care.
And most American adults have not completed an advance directive or living will; about 33 percent do. This leaves two-thirds of families without the information they need to guide end-of-life decisions with or for a family member.
A buzz-kill conversation, but a crucial one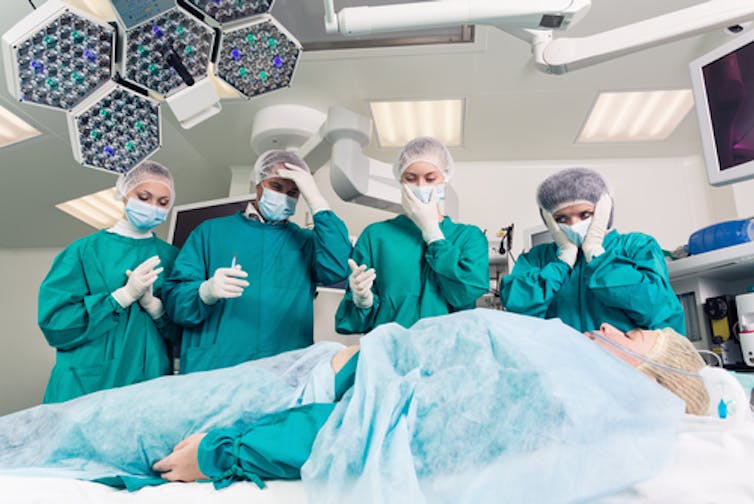 Conversations about death and dying are difficult. We Americans live in a society that seems to deny death and receive care in a medical culture that views death as failure. Conversations about death are difficult because they are multifaceted and complex. Simply bringing up the topic of dying can trigger a range of interpretations and concerns. For example, if you ask your mother what her end-of-life treatment goals are, she might perceive you as caring, or she might think you are questioning her capacity to manage her own affairs.
How might family members pursue such difficult conversations, what dilemmas and barriers exist, and what strategies might allow high-quality conversations to take place?
My research assistant, Philip Barrison, and I recently undertook a study, which we intend to submit to an academic journal called Health Communication, to address these crucial questions. We conducted an online survey asking people to respond to a hypothetical scenario: "A family member has asked you to make medical decisions for them if they are unable to make them for themselves, but has not given you any guidance. You want more information about their end-of-life wishes, so how would you proceed to have this conversation?"
We asked participants to write about their goals, the barriers they think they would encounter, and strategies that might be useful.
Our data revealed four goals associated with these conversations: compassion, comprehension, conflict and commitment. Compassion reflects participants' desire to make their family member feel wanted and needed, even while discussing a time after which they would no longer be around.
Comprehension relates to the need to be forceful about soliciting specific information while at the same time being gentle and respectful.
Conflict refers to the practical necessity of designating a single decision maker without provoking disagreements among family members. Commitment describes the tension between the honor and burden of being trusted as a decision-maker for a loved one.
Strategies that emerged from our analysis for achieving these goals included using humor when appropriate; discussing end-of-life issues more generally within the family rather than focusing on the person most likely to need assistance; reading a book, watching a relevant television show or movie, or discussing the end-of-life situation of another person; or suggesting some specific ideas and asking for a response.
While every family is different, family members should and often do find creative ways to have these conversations and avoid future problems.
Our results showed that family members have similar concerns whether they imagined talking to a parent, sibling, or other relative. Only when participants imagined talking to a spouse or partner did another strategy emerge: allowing one's partner not to discuss their end-of-life preferences if they chose not to.
When a person imagined talking to a parent or other family member, the theme of needing to push to get information was pervasive. When adult children are making decisions for a parent, for example, the possibility of family conflict is ever-present. That may have led our would-be decision makers to believe they would need to press for more information even if they encountered substantial resistance.
Our sense is that spouses know they are likely to be the uncontested decision makers for one another, being in a position to both know the other person very well and to be most directly affected by their spouse's life or death.
There is no perfect template for an advance directive, or a foolproof guide to family conversations about death and dying. It may be emotional, there might be conflict, and it is unlikely that families can anticipate every end-of-life situation.
However, there is great benefit to starting these conversations at your next family gathering and keeping the conversation going as parents and spouses age. We can all aspire to a death as dignified as that of Barbara Bush, and talking to your family in advance is a clear step in the right direction.