Since the inauguration of Donald Trump, the news cycle has been dominated by stories of White House controversy: a travel ban, North Korea, health care and more.
Meanwhile, Secretary of Education Betsy DeVos has been busy fulfilling her conservative agenda that seeks to broaden school choice and market-based schooling in pre-K through higher education.
As a researcher of education policy and politics, I've been following Secretary DeVos' first six months in office. Here's a quick look at what's she's done – and what's been left in limbo.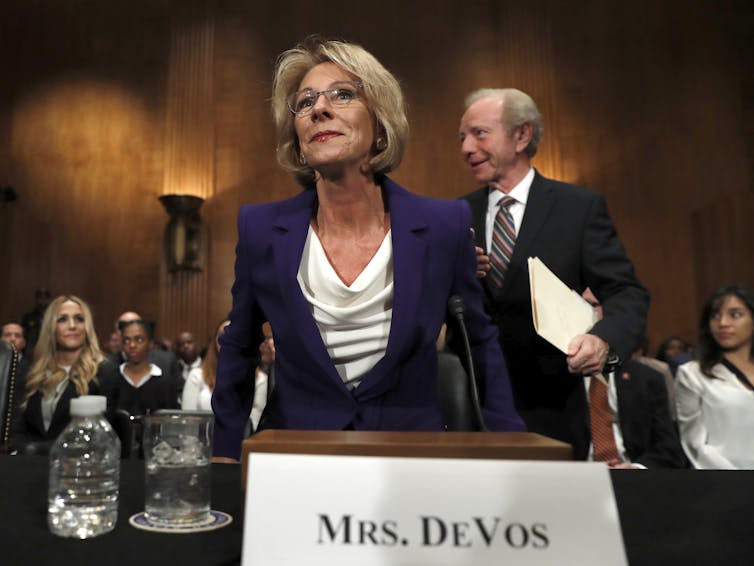 Student loan forgiveness
Student loan forgiveness is one area in which DeVos seems to be changing direction from the Obama administration. In particular, she's considering changes to the "borrower defense to repayment" regulations. These rules help students who have been defrauded or left in the lurch by university closures.
The Trump administration has approved none of the more than 15,000 applications it has received for loan forgiveness. An estimated 65,000 applications are currently pending after DeVos called a halt to the rules – an act that prompted 18 states to sue DeVos in July.
Meanwhile, on August 1, a legal motion was filed by the Department of Education that has left another loan forgiveness initiative in a state of limbo. Since 2007, the Public Service Loan Forgiveness Program has forgiven student debt for public employees (e.g., teachers, firefighters, police) after payments are made for 10 years. Some 500,000 people are waiting to see if their debt will be forgiven as expected.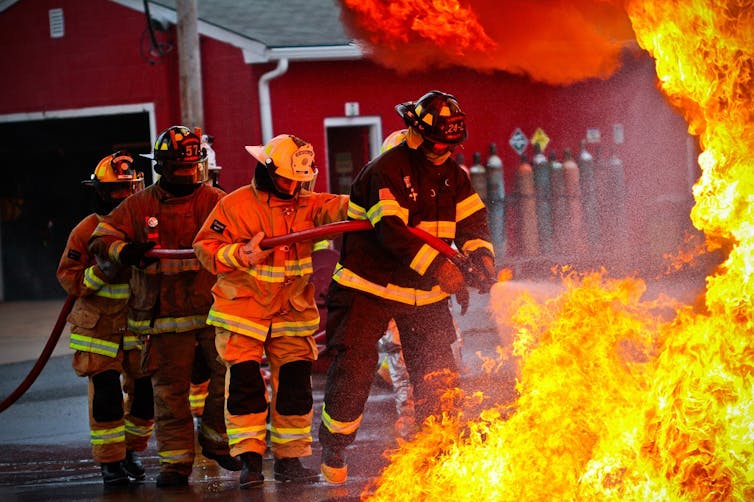 For-profit colleges
At the heart of the loan forgiveness controversy is the role of for-profit colleges and universities.
Under the Obama administration, revisions to the borrower defense rules came about after reports of for-profit institutions luring students into taking out student loans. Some of these schools – including Corinthian Colleges and ITT-Tech – abruptly closed, leaving students unemployed or lacking the skills promised by the institution. These closings account for the majority of the loan forgiveness applications pending due to DeVos' delay.
What's more, DeVos is seeking to loosen federal restrictions on for-profit colleges and universities. The Obama-era Gainful Employment Rule requires colleges and universities to report how many of their graduates are able to pay back their student loans after graduation and what their income level is once completing a degree or certificate program.
DeVos called the current system "a muddled process that's unfair to students and schools" and has decided to discard the current version of the Gainful Employment Rule and start the process from scratch.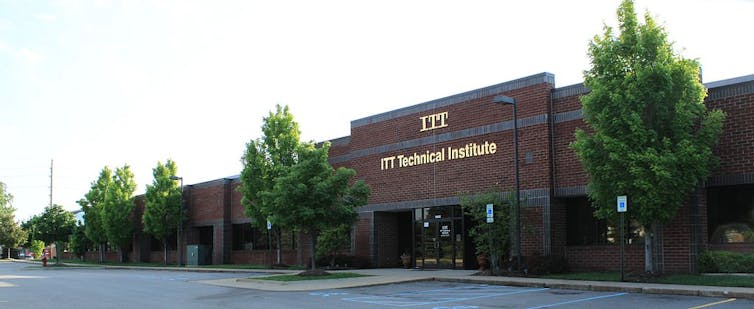 Sexual assault on campus
Student loan forgiveness and for-profit regulations aren't the only Obama-era initiatives that DeVos is seeking to roll back. DeVos has also been at the center of a controversy regarding campus sexual assault and Title IX, the anti-discrimination law.
During the Obama administration, a great deal of focus was paid to the widespread problem of sexual assault on college campuses. As a result, the administration issued guidelines that advised universities to treat rape as a form of sexual harassment. University officials who failed to do so would be considered in violation of Title IX.
In an effort to reduce sexual violence on campus, the administration suggested that action be taken with a "preponderance of evidence" – a looser evidence standard that allowed alleged victims to request investigation more easily.
DeVos and her staff claim that the climate on campuses has swung too far in the wrong direction, leaving many men unfairly accused of assault. In fact, Candice Jackson, DeVos' hire to head the civil rights division of the Department of Education, came under fire – and later apologized – for "flippant" remarks she made characterizing the majority of campus sexual assault cases as the result of two drunk students or unhappy ex-girlfriends.
DeVos intends to revisit the current policy, but her intentions are still unclear. Importantly, whatever guidelines DeVos institutes, the U.S. Department of Education would likely maintain the power to withdraw federal funding to public institutions that fail to comply with Title IX guidelines. The department does not, however have direct methods with which to enforce sexual assault protections.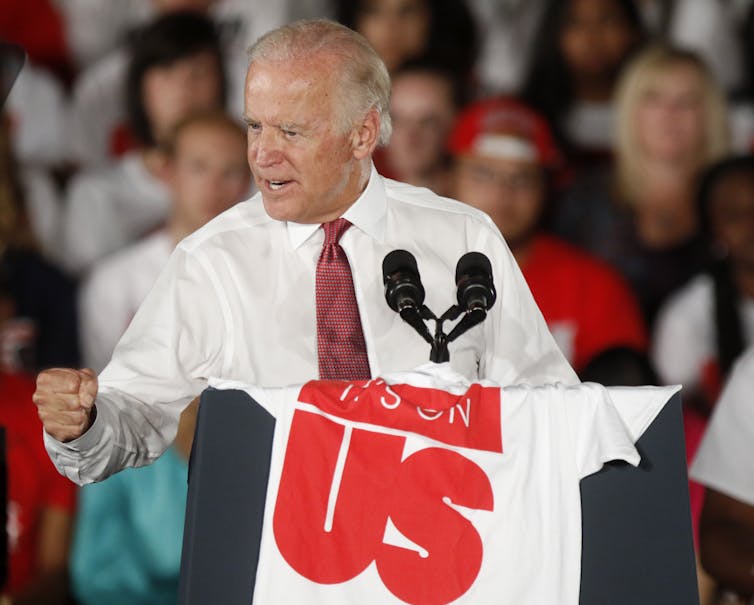 Civil rights
Early in her tenure as secretary of education, DeVos rescinded Obama-era guidelines interpreting Title IX with regard to protections for transgender students.
In June, Jackson released a document instructing schools on the topic of transgender students. It does not include bathroom protection for transgender students, a key component of the Obama-era guidelines.
This document, in addition to Jackson's controversial comments about sexual assault, spurred House Democrats to demand the dismissal of Jackson from her post, but nothing has yet been done.
In addition to the policy shift for transgender students, DeVos has also been criticized for claiming that historically black colleges and universities were great pioneers of school choice. The comment enraged critics, leaving DeVos to apologize and attempt to combat perceptions that she may be insensitive to the plight of African-Americans.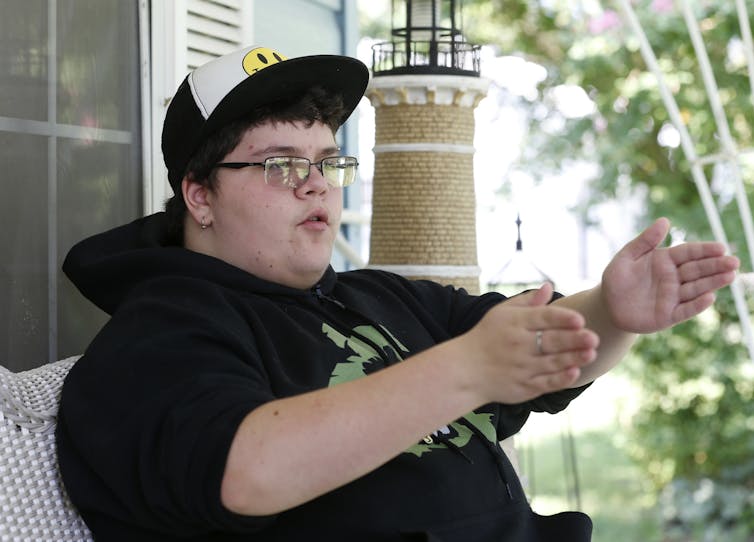 Special education
In July, DeVos gave her first major speech on special education for students with disabilities. Critics were disappointed in her emphasis on school choice, rather than the need for more resources dedicated to special education in public schools.
DeVos also stated in that speech that she has prioritized special education complaints in the Office of Civil Rights, which is not actually the office that deals with special education complaints. This confusion came six months after DeVos also took heat for confusion about federal special education law at her confirmation hearing.
What's next?
In sum, while Secretary DeVos has been in office, much of her agenda has been focused on rescinding actions taken by the Obama administration, without enacting much in the way of official replacement policy herself. This has left many policies and guidelines in a state of uncertainty while the country waits to see what will happen.
It appears that she's changing what she can with her official power – and using her pulpit to influence. But broad change requires legislative action, which is yet to be seen.