She cooks for him; he removes the washing from the clothesline. Together they have a home, even though opposing work schedules means they hardly see each other. Asha Jaoar Majhey (Labour of Love, Bengali) is a story of marital love in a time of economic recession. Set in the Indian city of Kolkata, the film is untouched by Bollywood-style escapism and has a narrative without dialogue.
Labour of Love is the latest in a steadily increasing stream of Indian films which defy Bollywood expectations. In a market-driven environment, these films refuse to fit into the contours of mainstream or art film. Far removed from the sometimes esoteric narratives that formed the Indian submissions to film festivals in the 1990s, they have urban audiences. Their narratives are realist, their performances nuanced. But although the mainstream industry has grudgingly acknowledged their critical and financial success, it is still wary of providing such films wide release in the multiplexes.
Varied fare
Labour of Love was among the 20 films featured in this July's London Indian Film Festival. This year's fare was particularly varied. Entries included the UK-Australian documentary Death of a Gentleman on test cricket and Oscar-winning director Danis Tanovic's Tigers, a multilingual Indian-German-French co-production featuring a disillusioned salesman's struggle against a powerful multinational corporation.
Sturla Ginnerson's multilingual documentary Monsoon charts the course of the rain system across the Indian subcontinent. Director Chaitanya Tamhane's Court is a Marathi language exploration of the contemporary Indian nation-state. Many of the screenings were accompanied by interactive sessions with directors and actors.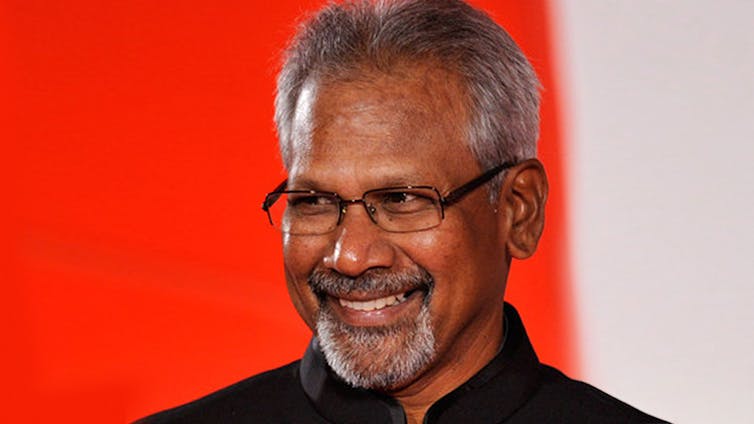 The festival paid tribute to the genesis of contemporary Indian film with a documentary on the work of Shyam Benegal. He was one of the pioneers of India's parallel cinema movement. Benegal's films, along with those of contemporaries such as G Aravindan, Adoor Gopalakrishnan, Govind Nihalani and Mrinal Sen, helped make the parallel cinema movement a pan-Indian phenomenon in the 1970s and 1980s. The films featured realist narratives that showed an India beyond the make-believe world of mainstream Bollywood film.
Parallel cinema's India featured farmers, factory workers, dispossessed refugees, tribals, unemployed youth and other marginalised sections. These were shown toiling against the impossible odds created by an unequal society which had failed to deliver the fruits of independence to many.
Mainstream actors
For a long time, the parallel cinema movement was shunned by the matinee idols of mainstream films. As a result, some of the finest actors made their mark as the unconventional stars of parallel cinema. These included Shabana Azmi, Smita Patil, Naseeruddin Shah and Om Puri. These actors later found equal success in mainstream films.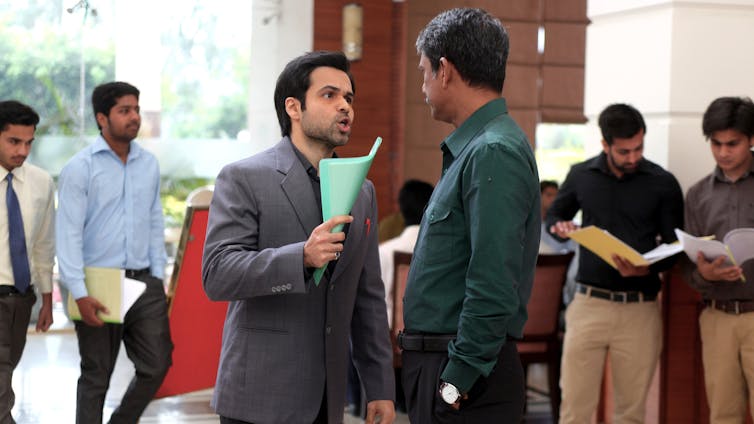 Contemporary Indian film has benefited from the confidence this has given to a new generation of actors. They switch effortlessly between Bollywood films and those beyond it. Emraan Hashmi, a contemporary Bollywood heartthrob, plays the central character in Tigers, while Nawazuddin Siddiqui easily moves between indie films like Haramkhor (The Wretched) and more formulaic Bollywood films.
Overcoming regional identities
The parallel cinema movement led to the emergence of realist film cultures across India. It helped directors and stars overcome regional identities. For example, it made it possible for Assamese language director Jahnu Barua to have a national audience. Or, for Bengali director Mrinal Sen to make a film like Oka Oori Katha (1977) in Telugu.
New Indian cinema has taken this forward several steps. Multilingual, crossover films are marked by an integrative cultural identity. This cultural crossover is also an important part of its "national" identity, because the new Indian film is also at times Canadian, German, Australian or American.
It has evolved into a phenomenon which is now global in terms of its engagement with worldwide film narratives on nationalism, identity, culture, environment and corporate greed. It derives its strength from trans-cultural partnerships between filmmakers, actors and craftsmen. It is, for the most part, a humanist cinema that is Indian and international at the same time.
Beyond Bollywood, Indian cinema has found a voice that is inclusive and pan-Indian, local and global. After decades, when the limitations of the Bollywood song-and-dance formula film seemed impossible to surmount, this cinema of partnerships has triggered an irreversible process of change.