The theatrics of China's trial of the year against former Mayor of Chongqing, Bo Xilai, are a smoke screen designed to hide the lack of progress the country has made towards the rule of law. When Bo is sentenced to a lengthy prison sentence as seems inevitable, his departure from China's political stage will first and foremost benefit his former ally and current president Xi Jinping.
China's trial of the year has captured the imagination of both domestic and foreign audiences. Bo was widely considered to be a contender for a seat in China's powerful Politburo Standing Committee until the alleged murder of British businessman Neil Heywood by Bo's wife Gu Kailai.
In his trial at Jinan Intermediate Court, Bo stands accused on charges of abuse of power and embezzlement. During the first days of the trial Bo took up a defiant posture, among others calling a businessman testifying against him a "mad dog". Known for his outspokenness Bo dismissed witness testimonies alternatively as "blasphemous", "ridiculous", "fictional" and "nonsense".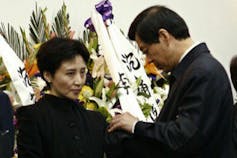 Commenting on a video-taped statement by his wife, Bo even went as far as calling her "crazy, she always tells lies" and accused herself of embezzlement of government funding. In a tweet Nicholas Bequelin from Human Rights Watch asserted that "even though Bo rejects the accusations against him, he is still playing ball in what is, in essence, a scripted piece of political theatre".
Much has been read into the fact that the court in Jinan has chosen to live blog the court proceedings through Weibo, China's equivalent of Twitter. While adding to the drama, such public relations moves should be seen for what they are: a distraction.
One of the fundamental flaws of this trial is that Bo Xilai was unable to appoint his own defence attorneys. Confessions gained during an internal party investigation are being used by the prosecution to make the case against Bo, despite legal provisions that such evidence should not be considered. On top of this, the prosecution so far has done a poor job of making a clear and compelling case against Bo.
As a career politician Bo climbed China's greasy pole. No politician of his stature in any part of China should be considered entirely clean. But rather than corruption being the main reason for his fall, Bo fell afoul of the central powers as a result of his populist strategies to drum up provincial support for his national ambitions. By cracking down on corruption and utilising the widespread nostalgia for the Mao era among large swaths of the population after years of unbalance growth in China, he charted a new pathway for provincial leaders to extend their power base.
The political theatre of the trial is an outcome of China's Maoist institutional legacy, in particular its notorious Politics and Legal Affairs Commissions. These politically appointed commissions agree on verdicts prior to cases going on trial. So for example on the national level, the minister of public security Meng Jianzhu is also secretary of the Central Politics and Legal Affairs Commission.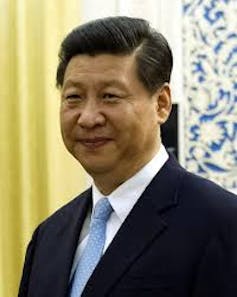 In the words of Chinese critic He Weifang:
Virtually all localities follow this example: the head of the public security bureau is generally at the same time a member of the standing committee of the Party committee or the secretary of the political-legal committee. This leads to the universal phenomenon of police power being higher than judicial power.
Since the police are controlled by the Chinese Communist Party (CCP), the Political and Legal Affairs Commissions play the role of law enforcer, prosecutor and judge at the same time. Given the high political sensitivity of the trial against Bo, it is very likely that the Central Politics and Legal Affairs Commission agreed in advance how severely Bo should be punished.
That Bo will be severely punished (short of a death sentence) appears inevitable. But even as he disappears into obscurity, his style is being aped in central government - like Bo during his rise, Xi is increasingly turning towards Maoist language to advance his political agenda.
While much attention has been paid to Xi's proclaimed goal to realise a Chinese dream, a catch-all phrase similar to his predecessors' goal of a harmonious society, Xi has already made his first political moves according to Bo's playbook.
Xi's current drive to combat corruption strikingly resembles Bo's initiatives in Chongqing to root out organised crime. Xi has also lurched to the left by employing Maoist rhetoric. Xi has called on all party members to implement the mass line, a key tenet of Mao Zedong's reign from 1949 until his death in 1976.
So while the Bo's career is over and he will disappear into the obscurity of a long prison sentence, he has changed the way that modern Chinese politics is played out - and this, his political legacy, is likely to be felt for many years to come.
The legacy of his trial will also be clear to others with a similarly ambitious agenda to Bo - politics in China remains a very dangerous game.