Football is a global game. It is played, followed and enjoyed by billions across the globe. Almost 70% of players in the English Premier League are foreign and 98% of Premier League matches were available to TV viewers outside England during the 2013-14 season.
English football may be a global export, but where are British Asian players – at all levels?
Ask the average football fan to name a single British Asian footballer and they would struggle. Ask the same fan why and they would probably say, British Asians don't play football. Cricket is more popular. And British Asians prefer "stick" sports rather than contact sports.
These assumptions tend to blame British Asians for their own exclusion from the sport. Culture and physicality are regularly used to explain the under-representation. Yet this ignores football's structural inequalities.
The British Asian "culture" is often perceived as traditional and the opposite of "British" culture. Because football is considered a "new" sport whereas cricket – a game in which plenty of British Asian players have succeeded at elite level – constitutes the "old", it is believed that football is an unimportant sub-culture.
Surprisingly, however, football is not a new sport for South Asian populations as it has been played in the Indian subcontinent since the 1880s. To propose that football is marginalised within British Asian communities is simply untrue. One study uncovered that young British Bangladeshi boys play football more regularly than young white British boys.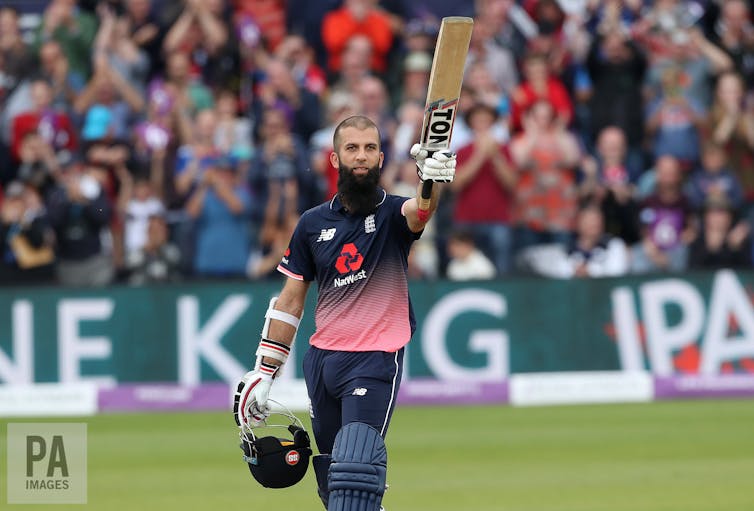 Race is also commonly used when attempting to explain this exclusion. South Asian communities are often stereotyped as being smaller, weaker and less able to flourish in contact sports. Former Leicester City manager, Dave Bassett, once said:
The Asian build is not that of a footballer … it may well be Asian ingredients in food, or the nutrition they intake, [but it is] not ideal for building up a physical frame.
Football – 'racially hostile'
There have been a number of studies undertaken to help understand the British Asian exclusion. Such investigations have highlighted that grassroots and semi-professional structures remain racially hostile and unwelcoming spaces. Talent identification systems routinely overlook predominantly British Asian football communities and a lack of role models result in football being perceived, within those communities, as a "cul-de-sac" career.
Initiatives have been formed to increase British Asian involvement across all sectors of the game. The Football Association released their Bringing Opportunities to Communities plan in 2015. This was a landmark moment as it was the first FA initiative designed to specifically increase the numbers of British Asians involved in the game.
Chelsea FC's Asian Star initiative offers children of Asian heritage between the ages of eight and 12 the opportunity to win a 12-month placement within the Chelsea FC Foundation Elite Training Centre. But, despite being in its ninth year, no winner has been signed to Chelsea's academy permanently.
My research has helped me develop recommendations for reform. First, building links between professional clubs and British Asian football communities is fundamental. Historically, many professional clubs have failed to acknowledge the exclusion and overlook or stereotype British Asian football communities.
The need for role models
Action should be taken to help increase the numbers of British Asian coaches, at all levels of the game. These individuals may become role models and they are more likely to have contacts within British Asian communities which may help bridge the gap between professional and grassroots clubs. They may be able to educate non-Asian coaches on South Asian heritage communities and help challenge stereotypes.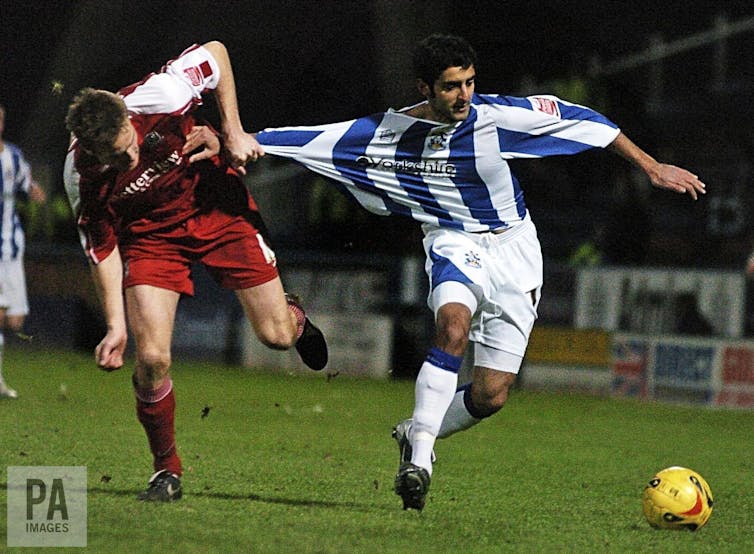 A greater visibility of role models can help dispel the myth that British Asians don't play football. Trailblazers such as Zesh Rehman and Michael Chopra, who played at the top-flight level, could help challenge assumptions and attitudes.
After a decade of research in this field, I launched my own initiative called Creating and Developing, which I developed alongside West Riding County FA. This initiative attempts to challenge some of the barriers and put the above recommendations for reform into action. Since April 2016, the initiative has worked with over 200 coaches across the country and helped secure player's trails, allowed coaches to access discounted coaching courses, and in some cases, led to full-time employment within football.
Under the microscope, the "beautiful game" can appear rather ugly. It is encouraging that this exclusion is now being discussed and action is being taken. But there is still some way to go before we can say that football is truly inclusive and equal for all communities.