The most eye-catching announcement in today's budget was the National Living Wage. Now, this might be nothing more than a big hike in the minimum wage, but such increases can be beneficial. There remains though a justified fear that this 11% increase decided by political fiat rather than careful independent consideration will result in job losses – and is not the ideal way to address the fundamental issue at hand.
Productivity growth (the increase in GDP per hour) is a necessary condition for sustainable wage growth. Britain's number one economic problem is that productivity levels are still about 15% below what we would have expected based on long-run trends prior to the global financial crisis and real wages are some 20% lower than trend. In the most recent data, GDP per hour is around 30% lower than France, Germany and the US.
Back in the March budget, this poor productivity performance strangely slipped the chancellor's mind, but since the election he has emphasised the need to act. The Treasury will publish a productivity plan on Friday and today's speech gave us some hints of its key features.
Skills, infrastructure, decentralisation
Human capital is the driver par excellence of productivity growth and the UK has a well-known weakness in intermediate skills compared to many continental European countries. One unexpected announcement is that there will be a further expansion of apprenticeships funded by a levy on larger firms. This move should be used to engage employers more in the system and channel resources into higher-quality placements for young people.
The expansion of higher education over the past 30 years has been successful and helped productivity. When student fees tripled there was no fall in the participation of low-income students. So the replacement of maintenance grants for low-income students with loans is worrying on grounds of equity and efficiency.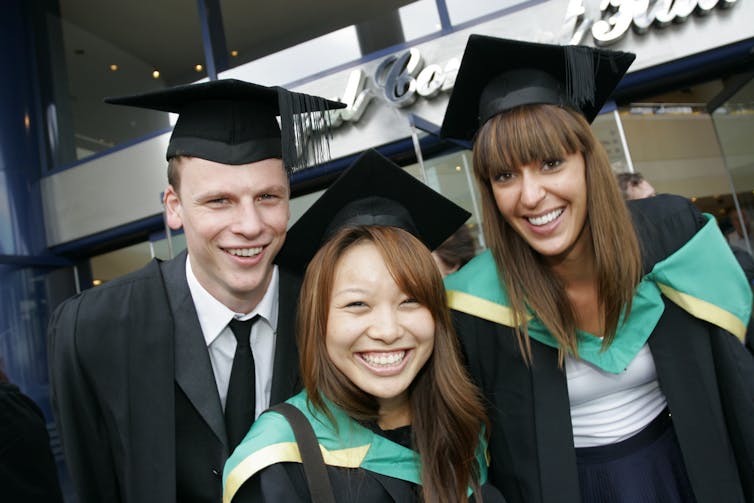 On infrastructure, there is to be more of a commitment to roads, but no mention of other forms of transport such as rail – the delaying of many highly important projects including electrification of the Trans-Pennine Express is worrying – or indeed other types of infrastructure such as energy and communications, all of which require investment to match the standards of our international peers. And let's not even mention Heathrow.
Investment obstacle
Escalating house prices mean that investing in property is often far more appealing than investing in business capital. The chancellor has sought to slightly dampen buy-to-let incentives with less generous tax relief on interest payments. But this will have little effect given the panoply of voter-friendly policies which drive up demand. The announcements on more generous inheritance tax rules simply add to these problems. What we need are policies to drive up supply and tackle the affordability crisis.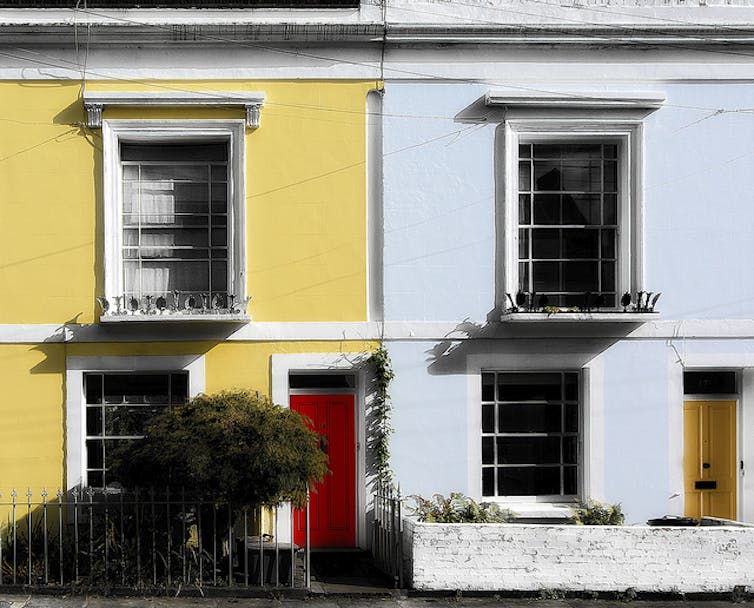 The chancellor plans to devolve more decision making to city regions. Potentially this could unblock local opposition to development by giving local politicians more incentives to overcome "nimbyism". The issue is whether the "Northern Powerhouse" can move beyond a slogan and beyond Greater Manchester. With my fellow City Growth Commissioner, Jim O'Neill, now a Treasury minister there is some cause for cautious optimism.
Further austerity
The chancellor has delayed the date for reaching a budget surplus by one year (to 2019-20). This will smooth the "roller-coaster" ride of public finances rightly criticised by the Office of Budget Responsibility. Premature fiscal consolidation – especially in 2010-12 – was an important drag on growth and productivity, so the tweak to the timeline is to be welcomed.
Large cuts to in-work benefits are the big-ticket item as the chancellor looks for his £12 billion of welfare cuts. The hope that this will raise wages is forlorn – the evidence is rather that tax credits are an effective way to reduce poverty and unemployment.
The vision of the government is to bring down public spending to lower levels than we have seen for most of the post-war period, with the belief that shrinking state's size will boost growth. Unfortunately, there is no clear evidence that differences in the amount of public spending as a fraction of GDP (in the range that we see normally see in OECD countries) has a robust relationship with growth.
The main issue is what form the public spending takes (in terms of investment vs consumption) rather than its absolute level. The implied caps on public investment implied by legislating for surpluses during "normal times" are more likely to depress than stimulate growth.
Osborne is right to want to raise wages, but the best way to do this while maintaining employment is through concrete plans to raise productivity. It is ironic that his dirigiste plan is to push up wages by regulation. This will give political cover for the withdrawal of in-work tax credits, but it might come at the expense of low-paid jobs. We do not want to artificially increase productivity by forcing the less skilled out of jobs, so only the more productive are counted in the statistics.