The 2016 announcement that 40 local councils in New South Wales would be dismissed and replaced by 19 new ones generated a backlash that has been strong and sustained. Efforts to resist amalgamation proved successful this week, at least for regional communities. New Premier Gladys Berejiklian has announced that the Coalition state government will no longer pursue forced amalgamations in the country.
For city councils, the outlook is not so bright. In councils that have been operating under administrators while awaiting new elections, anecdotal evidence from staff suggests the amalgamations have undone much hard work over many years in developing policies aligned with community preferences.
In the councils that took their opposition to the mergers to court, much uncertainty remains.
Costs versus benefits
Opponents have challenged the costs of mergers. A key concern for Woollahra, for example, is that residents would face significant rate increases. They would also have to compete for funds against larger facilities in more populous and more distant parts of the expanded council.
The government's stated reasoning for consolidation was largely financial. This included a claim that councils were losing up to A$1 million a day. Yet the calculations on which those arguments were based have been challenged as inaccurate and misleading.
Analysis of the outcomes of previous mergers also shows little evidence of the promised economies of scale.
Others have focused on the benefits to particular interest groups. Alan Jones is one prominent commentator to suggest the amalgamations were influenced by a desire to reduce obstacles for property developers. The pursuit of city council mergers while abandoning regional consolidation does nothing to dispel such concerns.
More fundamentally, the loss of democracy associated with mergers has been a key focus of opposition. Previous amalgamations in NSW have been linked with political agendas, particularly efforts to bring local councils under the control of major parties.
Law and politics
Across Australia, the legal status of local government has been a matter of long-running debate. While many councils existed well before Federation, the Australian Constitution makes no mention of local government.
Amending the Constitution to recognise local government was considered through referenda in 1974 and 1988, and would have been considered again in 2013 if Julia Gillard had remained prime minister until the election. Without such recognition, control of local government is left to the states.
Even if they succeed in court, the councils challenging amalgamations face an uphill battle. Legally, the state can require local councils to amalgamate.
NSW has had many council mergers since the first Local Government Act was passed in 1906. The number of councils is now less than half what it was then, and many of the mergers were forced.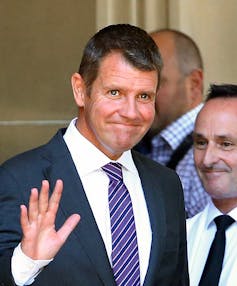 The current disputes and litigation do not challenge the basic idea that the state can force amalgamations. Rather, the challenges are about process: whether the NSW government followed the procedures set out in the act for things like studies, timing and public notice.
To resist mergers, councils will need to secure much wider support. As this week's decision to abandon rural council mergers shows, political alliances can be successful in protecting local institutions. The coming state byelections in Manly, North Shore and Gosford may give city councils opportunities to build on that support.
Decision-making at the local level
Control of local government is increasingly important. As state and national governments appear unable to deal with a growing number of pressing issues, cities in Australia and internationally have been key sites for leadership.
On issues from climate change to employment conditions, local governments have proved nimble, innovative and responsive to local desires. The significance of amalgamations thus extends well beyond their immediate constituents.
Amalgamations may have advantages. Larger councils might be well placed to tackle issues like housing or public transport where the state has proved ineffective. Or they might not.
In pushing scale without rethinking roles and responsibilities and, particularly, in its focus on dubious financial justifications, the NSW government has missed an opportunity. Rather than reflecting on and perhaps even revitalising local institutions and democracy more generally, the government has exacerbated the already high levels of mistrust between the state and councils and the public.