At 6.30am this morning, Channel Ten launched the program that will either resurrect the network's fortunes or push it further into a coma from which it may never recover.
Wake Up, joined by newsreader Nuala Hafner.
The show's executive producer is Adam Boland, who is widely credited as the genius behind Channel Seven's morning juggernaut Sunrise. As journalist Gerald Stone noted so clearly in Who Killed Channel Nine?, that program kick-started a ratings war that eventually saw Seven take over Nine's long-held market lead.
And, no doubt, there are many at Ten who desperately hope that the show will help revitalise the network's badly-damaged brand, emulating just a little of Channel Seven's Sunrise magic.
How did Channel Ten — which, as recently as the early 2000s, was the envy of many in the Australian television industry — come to be so reliant on the success of just one program?
Glory days
Channel Ten had emerged alive from the tumult of the late 1980s, when a number of entrepreneurs, such as businessman-turned-fugitive Christopher Skase and billionaire-turned-prison inmate Alan Bond, lost fortunes after feverishly buying TV assets.
Channel Ten not only survived, it found a very lucrative, advertiser-friendly niche in the form of 16 to 39-year-olds.
That audience was not being well-served by other networks at the time, so Ten bought up a host of shows from the US (such as The X-Files, Melrose Place and The Nanny) that were very carefully targeted at that core demographic.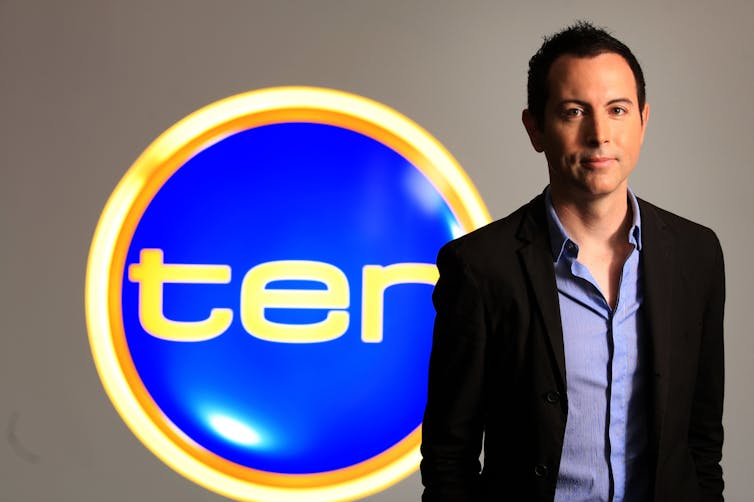 Not only did it pick programs wisely, it also made the very most of them through a strategy known as "counter-programming". That meant leaving the "big two" — Nine and Seven — to battle for the headline figure of overall audience share, whereas Ten would offer a cheaper, imported alternative to soak up the remaining (often younger) viewers.
This approach is perhaps best exemplified by the decision to air The Simpsons and Neighbours in the 6-7pm slot for many years, rather than yet another version of the nightly news and current affairs. It was a classic case of trying to get the biggest-bang-for-your-buck, and when spread across the prime time schedule it brought Ten (and its owner Canwest) huge financial rewards.
The peak of Ten's arc was probably the period from 2001 to 2004, when its existing momentum was supercharged by the massive early success of reality TV shows such as Big Brother (now on Channel Nine) and Australian Idol. Both programs were perfectly aligned with the network's strong, coherent brand, and no matter your opinion of their quality, it is undeniable that they each had a huge cultural impact at the time.
So successful were they, in fact, that Ten came quite came close to beating Seven to the number two spot in the ratings for 2004.
Wrong turn
Fast forward nine years, however, and Channel Ten is now being out-rated by the ABC in terms of overall audience share, has been shedding a large number of staff, and seen its share price fall more than 90% from a A$4.42 peak in January 2005.
So, where did things go so terribly wrong?
Well, perhaps spooked by the thought of losing its loyal audience to piracy, YouTube, or MySpace, Ten widened its target demographic to 16 to 49-year-olds far too hastily, and later again to 25 to 54-year-olds.
Australians also became collectively tired of the highly repetitive Idol and Big Brother formats, with the latter almost permanently mired in some kind of scandal.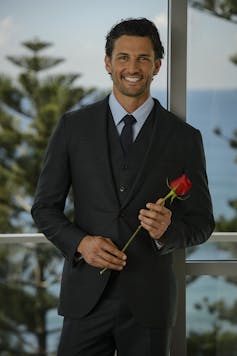 Arguably the biggest blow of all, though, came in 2009 with the long-overdue introduction of multi-channelling in Australia — whereby broadcasters could begin screening different content across their digital stations — which rendered Ten's counter-programming strategy almost completely redundant.
The network was left heavily reliant on the fortunes of a string of big-ticket investments that are highly prone to rapid changes in audience tastes.
Competitive cooking show Masterchef was one such investment that paid off incredibly well, and there have been a couple of other ongoing successes, most notably talk show The Project and the drama Offspring. But there is a very long, and growing, list of high-profile failures, including current affairs program 6:30 with George Negus, Breakfast, and home make-over show The Renovators.
Perhaps the best representation of all that is wrong with Ten right now, though, is The Bachelor.
It decided to take a mildly popular, decade-old formula with which Australian audiences were already quite familiar — thanks to The Farmer Wants a Wife, Beauty and the Geek, and so on – poured a bunch of money into it, and hyped its arrival for months.
And, as even the most mediocre of TV analysts could have predicted, it has been a ratings flop.
New hope
As with Seven's Sunrise and Nine's Today, much of the success of Wake Up will be dependent on the spontaneous chemistry between the three hosts and the ability for viewers at home to identify with them.
Unlike its competitors, however, the show is also making a concerted attempt to engage its audience through sophisticated social media strategies and has gone to the expense of setting up a beach-side studio in Sydney.
That does seem like quite a lot of effort for a show that won't even be seen in prime time, but in a recent speech at the Queensland University of Technology, Boland talked about the need for Wake Up to become a "front door" for the rest of the network's schedule.
It remains to be seen whether Wake Up will be the show that brought Ten back from the brink, or a colossal waste of money at a time when the network can scarcely afford another blunder.