One of the biggest challenges in our fight against climate change is reducing greenhouse gas (GHG) emissions from the energy sector.
Approximately 87% of current global primary energy supplies (and 67% of electricity generation) come from the fossil fuels coal, oil and gas. Worse still, energy-related GHG emissions are projected to rise by over 50% by 2030, mainly due to rapid developments in China and India.
Much research in recent years has shown that no single technology or strategy will be sufficient to curb rising emissions. Instead, we will need to use every tool we can to develop a portfolio of solutions.
Carbon capture and storage (CCS), or geosequestration, is one such tool. It will be a key factor in meeting the challenge of climate change.
Indeed, numerous studies by the International Energy Agency (IEA), the Intergovernmental Panel on Climate Change and many governments around the world see CCS as an essential technology for reducing emissions.
How does CCS work?
The first step in CCS is to capture carbon dioxide (CO₂) from large industrial sources, such as power stations. This is carbon dioxide that would otherwise be emitted into the atmosphere.
This CO₂ is then compressed and transported to a suitable site for injection. These sites are typically porous rock formations more than 800 metres underground, with impermeable rocks above that ensure CO₂ remains stored over time.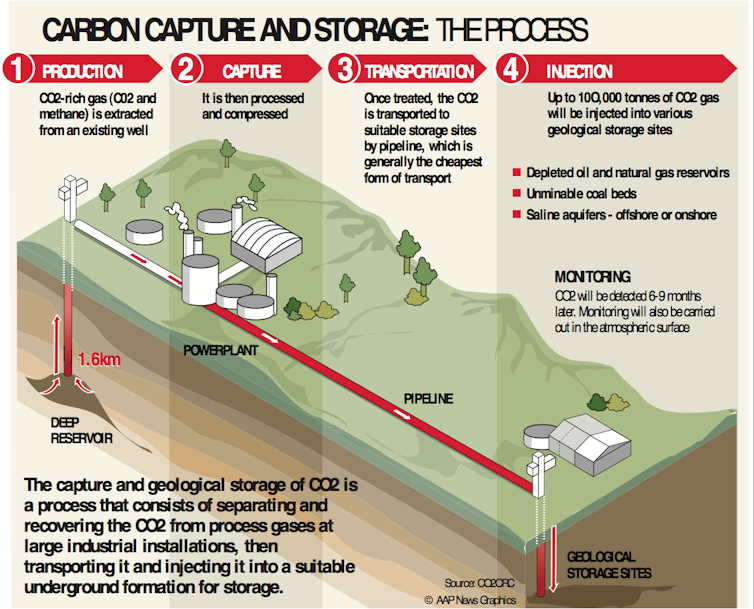 Identifying suitable sites with adequate volumes of porous rock and secure seals or traps is a vital part of a CCS project. Detailed exploration and modelling work is required to satisfy proponents, bankers and regulators that the site will be secure and that the carbon dioxide is then trapped for thousands or millions of years, preventing it from leaking into the atmosphere.
Once approved, CO₂ storage sites are continuously assessed and monitored to ensure leakage does not occur. CO₂ storage is considered to be safe and very low risk by industry and researchers.
This process mimics the way CO₂ is stored naturally in geological formations. By capturing and storing CO₂, CCS can prevent up to 90% of a power station's CO₂ from reaching the atmosphere.
CCS is already happening
Over 50 million tonnes of CO₂ are already being geologically stored annually in projects around the world, in countries such as Canada, Norway and Algeria. Numerous projects are also being planned in the USA and in Europe.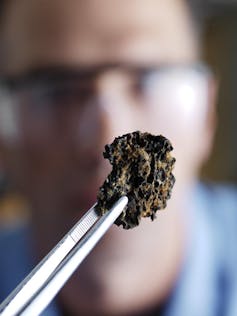 Carbon dioxide has been transported by pipelines and injected into oil-bearing rocks for decades to enhance oil recovery. In the Permian Basin of Texas and New Mexico, more than 600 million tonnes of CO₂ have been injected over a number of decades.
It is for this reason that geologists and petroleum engineers have enormous confidence in our ability to safely manage and store large quantities of CO₂.
In addition, the storing of large quantities of purified natural gas in porous, underground rocks has been occurring since 1915. The first natural gas storage project was in Weland County, Canada, which used the porous rocks of a depleted natural gas field as a store for natural gas.
There are now more than 500 facilities geologically storing natural gas in over 20 countries around the world.
Why we need CCS
Recent Australian Treasury modelling indicates that without CCS, Australian emissions will be 25 million tonnes per annum higher by 2050, and Gross National Income will be 0.2% lower.
CSIRO and the Australian Bureau of Agricultural and Resource Economics (ABARE) modelling in 2006 indicated an even greater impact without CCS, estimating 32 million tonnes per annum higher emissions and 0.8% lower GDP.
Furthermore, IEA studies suggest significant global emissions reduction without CCS could be 70% more expensive.
Given the potential of CCS in Australia, and because of Australia's natural advantages in fossil energy, Australia needs to be at the international forefront of research and development in this technology.
The challenges for CCS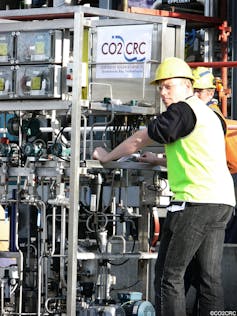 Before CCS can be deployed commercially, we need to overcome the joint challenges of time and money.
Assessing and characterising geological CO₂ storage sites is a long process that is currently underway in many parts of the world.
In Australia, the Government has released several areas for exploration, in much the same way as they do for oil and gas exploration. These areas will need careful assessment before any CO₂ is stored there.
One of the challenges for any developing technology is how to bring down costs. This is a key CCS research driver and substantial improvements are being made. That said, the gap between laboratory work and commercialisation – the "Valley of Death" – must still be crossed for CCS.
Demonstration will be essential to bridging this gap and advancing the technology. Industry and government also need to have a clear set of policies that allow them to navigate this period while the technologies mature to a point where market-based decisions become possible.
This is the same issue facing many emerging renewable energy technologies.
Capturing carbon, reaching targets
Although the Federal Government has cut support for its CCS Flagship program, it is still providing $1.68 billion dollars for the initiative.
Another $60.8 million of CCS infrastructure funding is going to Geoscience Australia for regional geological work related to carbon storage.
CCS investigations and Flagship projects are being developed with assistance from these funds. But it is clear that more will be required, if industry is going to employ CCS and drive it to the levels required to efficiently meet Australia's emission reduction targets.
To reach our 2050 emission reduction targets, Australia needs to deploy five or six moderate-scale CCS demonstration projects in the next ten to 15 years.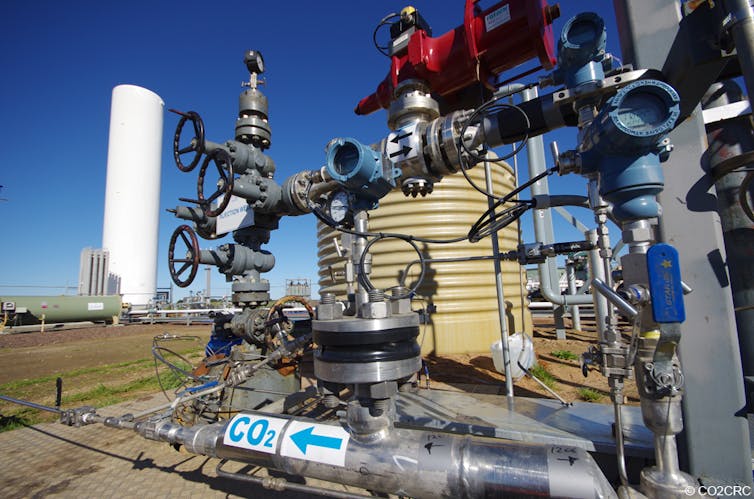 During this time, the carbon price alone will be too low (as it is for renewable energy) and billions of dollars of incentives will be required to make this happen.
Such incentives for deployment will allow CCS to play its part alongside renewable energy technologies, which are already receiving complementary subsidies valued at $20-30 billion through the Large Renewable Energy Target.
… but these things take time
Large-scale industrial processes such as CCS are big projects with long lead times (often between ten and 15 years). As such, it is essential that incentives are enacted now, in order to have CCS available in the future.
We must move away from a mindset that renewable energy and CCS are opposed to each other. In the fight against climate change we need both to move forward as fast as possible. CCS must be made to work hand-in-hand with renewable energy technologies.
An early crop of five or six CCS demonstration projects will provide the basis for significant deployment of low cost CCS as the carbon price rises and the pressures to reduce CO₂ from gas and coal combustion become more intense.
Indeed, Federal Government Treasury modelling indicates significant growth in gas-fired power stations in the early years of carbon pricing.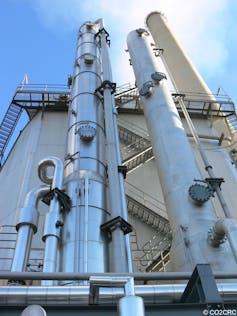 In 15–20 years, the CO₂ from those gas-fired power stations will be seen as a problem and will need to be captured for storage. CCS will be essential as demand increases for more significant CO₂ emission reductions.
Bluntly, there is no transition to a clean Australian economy without CCS. The technology has the realistic potential to tackle our biggest emission challenges, but to do so, it needs to be supported in the next 15-20 years in the same way that renewable energy is being supported.
Renewable energy, energy efficiency and lower carbon intensity fuels will all play a part but we must be realistic about our future energy mix, the size of the challenge and the urgency to act.
CCS technology is practical, can be deployed safely and has the potential to make a huge contribution to solving the global climate change problem.
We cannot turn our backs on CCS.
Further reading: