It's a familiar sight at this time of year. People singing carols together, in your local church, going door to door or in a shopping centre, but until recent times community singing was thought to have fallen off in popularity – maybe suggesting there is less of a sense of tradition in the UK than there used to be.
The good news is that in recent years there have been signs of a revival in community choirs – which suggests people might want to get involved again. There are lots of places that still have strong local traditions and we should celebrate with them.
In Wales, Plygain singing still flourishes. The word is thought to derive from the Latin "pulli" (cock) and "cantus" (song) implying that this took place before the cock crows – and most services are held in churches between 3am and 6am. No programme is prepared, there are no announcers, the carol parties just quietly walk forward to sing. Services include between eight and 14 groups competing to see who can keep offering songs the longest. Around 20 to 30 carols are sung – all in Welsh and all different.
The Boar's Head Carol is a weird and wonderful example – describing the ancient tradition of sacrificing a boar and presenting its head at a Yuletide feast. The song most usually performed today is based on a version published in 1521 in Wynkyn de Worde's Christmasse Carolles, it is best known for continuing at Queens College Oxford, but can also be seen at a number of other colleges and schools around the country.
For all that carol singing isn't as widespread as it once was, hundreds of revellers still gather in South Yorkshire pubs to sing village carols and other traditions flourish across the UK. Organisations such as Soundpost introduce traditions to people who may not be familiar with them and help them get involved.
Music of time
Carols are thought to be originally pagan songs performed to a circle dance celebrating calendar customs such as Midwinter's Night. They gradually became associated with Christian religious festivals, particularly around Christmas time, though Easter carols are still sung in some places. In 1647, after the English Civil War, the puritans forbade the practice of singing Christmas carols – entertainment and religion were seen as mutually exclusive. But, like Catholicism after the reformation, they continued in secret in many places.
Despite a long history of carolling, the choral sound we recognise today is surprisingly recent. Though early forms of Good Christian Men, Rejoice and Good King Wenceslas date back to a 1582 collection called Piae Cantiones as well as more recent collections such as Christmas Carols Ancient and Modern (1833), The Oxford Book of Carols (1928). The two volumes of Carols for Choirs, which have been updated from 1963, form the repertoires on which many carol services – including the famed Nine Lessons and Carols broadcast around the world from King's College Cambridge – are based.
While Britain is, according to the census at least, a predominantly Christian country, Christmas carols are not necessarily about religion and many singers do not connect deeply with the religious messages contained in the songs. People sing carols for other reasons and many today connect with the sense of tradition and community aspect more than any religious association. Winter celebrations have a long history the world over, connecting together and singing helps considerably in times of darkness. There are many health and social benefits of singing together, but the key strength of carolling is people coming together and celebrating a shared history.
Sing Wassail
Connecting with tradition, and music in particular is about memory and identity and about communal ownership of a festival. Christmas is one of the few times people feel empowered to sing together. Whether its joining in the national game of Whamageddon or singing along with Silent Night on the radio, Christmas songs are one of the few remaining national repertoires – a real music of the people. The many regional traditions may be more obscure, but they give pride and deep connection to those who are able to participate in those specific rituals.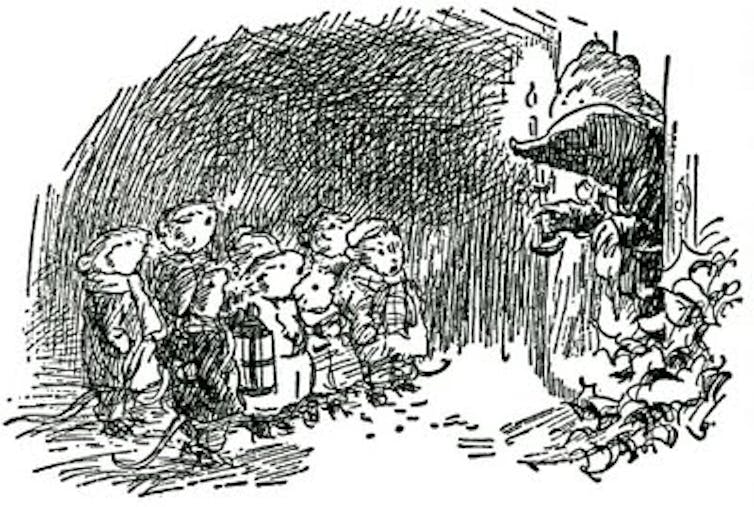 As one Sheffield caroller told me: "You go in from a cold dark night into a warm pub full of people who are there to share the wonderful, joyful songs, and you're also sharing the traditional with past and future generations."
So when you hear people singing carols outside your door, or you hear a group of kids in the school show singing one of the classics, feel that connection. Or go one step further and look into local traditions you can take part in. Go on, sing out and make Christmas about a sense of community again.