Every five years the census asks Australians: "What is your religion?". Ten tick-box responses are provided, along with the option to write in some other response.
In 2016 Census, the first box was for "no religion". This was not a secularist plot, but an acknowledgement that those declaring they had "no religion" were very likely to be the most numerous category, followed by Catholics.
Alongside those declaring they have "no religion", Australia now has – in addition to a highly diverse bloc of Christian groups that are very internally diverse – five substantial religious communities (Buddhists, Muslims, Hindus, Sikhs, and Jews).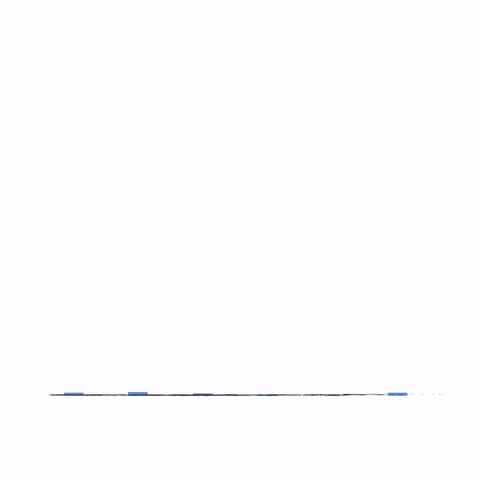 How religion in changing in Australia
The 2016 Census showed major changes in the ranking order of religious identification groups in Australia. "No religion" leads Catholic, then Anglican, Uniting, Muslim, Buddhist, Presbyterian and Reformed, Eastern Orthodox, Hindu, Baptist, Pentecostal, Lutheran, and then Sikh.
It is important to note that to keep a stable percentage of the population from 2011 to 2016, a religious group had to grow by 8.8% – the national population growth rate.
Australia now has more Muslims and more Buddhists than Presbyterians; more Hindus than Baptists or Lutherans; and nearly as many Sikhs as Lutherans.
Among those groups attracting double-digit percentages of the population, there has been a continued rise of those declaring "no religion" to become the most numerous group (30.1%). Catholics are at 22.6%, while Anglicans – who had been nudged out of the top spot in 1986 – have now slipped from a high of 41% in 1921 to third place at 13.3%.
Among those groups attracting between 2% and 5% of the population, the Uniting church has declined to 3.7%, while Presbyterians (2.3%) are now behind Buddhists (2.4%). But both have been overtaken by Muslims (2.6%). Thanks to migration, Hindus continued their rapid rise to achieve 1.9%.
Among those groups clustered around 1%, Pentecostals remain unchanged (1.1%). Lutherans (0.7%) are down from 1.2% in 2011.
The two fastest-growing religious groups since 2011 are Sikhs, who grew by 74.1%, and the "Other Protestant" category, which grew by 79.8%. Both are now 0.5% of the population, and are more numerous than Jews (0.4%).
The Other Protestant category includes many who just wrote in "Protestant", and those identifying with unaffiliated congregations. This category's growth, along with that labelled "Christian not further defined" (to 2.6%), is an indication of the decline of the importance of denominational labels to Australians who prefer to just indicate they are Christian. This is also an indication of religious groups' increasing diversity in Australia.
The Christian proportion of the population has fallen to just over 50%, down from 88% 50 years ago. More significantly, the British Protestant percentage has declined to about 20%, making it smaller than Catholics. This marks a major shift in Australian culture, which – until about 1990 – was resolutely British Protestant, with Anglicans, Presbyterians and Methodists dominant.
Not only has the proportion of Christians declined, it has become much less British Protestant. Australia's religious life has changed beyond recognition from the 1950s and 1960s, when British Protestants comprised two-thirds of the population.
Many who were raised in those decades, including political and business leaders, still hold that form of Australia to be normal and expected. This expectation is not shared by those aged under 50.
Formerly dominant organised forms of religious life are attracting fewer participants and fewer who identify with them – but they are far from dead. While no longer dominant, they form part of a diverse array of identities and commitments that shape Australians' lives.
When the full results become available, we will be able to see how many Australians identify with the myriad small groups – Zoroastrians, Satanists, Scientologists, witchcraft/wicca, and more.
What we can draw from these results
Neither those who would declare that Australia is a Christian country nor those who see the rise of those declaring "no religion" as the death knell of religion can take heart from this census.
Rather, the results show the diversity of Australia's religious life. That only 9.6% refused to reply to this question – the only optional question on the census – tells us that religious identity is still of interest to Australians.
Also, declaring "no religion" does not mean that someone is anti-religious, lacking is spirituality, or an atheist. It means they just do not identify with a particular organised form of religion.
The response to the religion question provides an indication of a person's cultural orientation and formation. Religion, culture and formation used to be overlapping and reinforcing categories. For example, Catholics were Irish, went to Catholic schools, and shared certain orientations. Presbyterians were British (Scots or Northern Irish), went to state or private schools, and shared certain orientations.
While this overlapping is no longer true, religious identity is far from meaningless. The census provides a moving series of snapshots of religious identity. But it does not tell us about religious belief, practice, or anything else about a person's religious life.
The changing pattern of the diversity of religious identities is one indicator of a society's degree of multiculturalism. On this measure, Australia is among the most diverse.