Today for the first time in its history, the Australian Securities Exchange will face competition in equities trading.
This means that there will now be a choice of trading venue for the execution of orders in ASX-listed stocks.
ASX's new competitor, Chi-X Australia, will begin trading in just eight stocks, but will quickly expand this to include all ASX/S&P 200 stocks and ASX-listed Exchange Traded Funds.
Twenty two ASX participants, including all of the large brokers, are ready to begin trading with Chi-X from today.
Who is Chi-X Australia?
Chi-X Australia is owned by Chi-X Global, which also operates Chi-X Canada and Chi-X Japan. Until very recently Chi-X Global was a wholly owned subsidiary of the Nomura Group.
However, five additional financial institutions have now taken a minority stake in the company. The new owners are BofA Merrill Lynch, Goldman Sachs, Morgan Stanley, GETCO and Quantlab.
What can we expect from competition in equities trading?
Markets overseas have enjoyed competition in equities trading for many years. The overseas experience suggests that the introduction of competition can lead to rapid and significant change.
In the UK, Chi-X Europe captured over 20% of the London Stock Exchange's (LSE) market share within the first 12 months.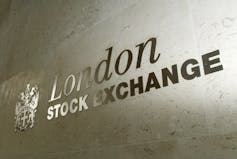 Today, four and a half years after its launch, Chi-X Europe is the largest exchange in Europe by dollar value traded. In Canada, the Toronto Stock Exchange has lost more than 35% the trading activity in its stocks to new trading venues.
Multiple trading platforms also increase the level of high frequency trading (HFT). This is due to the low latency technology offered by the new trading platforms and the arbitrage opportunities created by the existence of multiple venues.
An academic study of the launch of Chi-X in the Dutch market shows that Chi-X's growth in market share was driven by the growth in HFT activity.
The combination of competition and increased HFT has generally led to significant increases in trading activity and decreases in bid-ask spreads.
We can expect similar trends in Australia.
While these changes offer benefits to the market there is some debate about whether reduced spreads have come at the expense of the depth of orders in the market.
There has also been a trend toward lower average trade sizes which potentially makes it more difficult for institutional investors to get large orders filled.
Are there other benefits?
Even before the launch of Chi-X, the Australian market has benefitted from the threat of competition offered by Chi-X.
ASX slashed trading fees in July 2010 with the headline fee falling from 0.28 basis points (bps) to 0.15 bps for each side of the trade. ASX also upgraded its trading technology, offered new co-location facilities and introduced a range of new order types to meet the needs of traders and investors.
ASX will also launch its own low latency platform – PureMatch – to compete directly with Chi-X for HFT order flow. PureMatch is set to launch on November 28.
Trading fees will face continued downward pressure. Chi-X is launching with a maker-taker pricing model; which means that different fees are charged depending on whether an order provides or takes liquidity from the market. Liquidity demanders will be charged, 0.12 bps and liquidity suppliers will be charged 0.06 bps.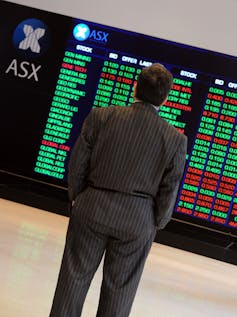 The differential fee is aimed at attracting liquidity suppliers to the new market. The ASX is yet to announce its pricing model for PureMatch.
What will these changes mean for retail investors trading in the market?
If overseas trends are followed, retail investors should enjoy the benefits of lower bid-ask spreads. For investors that trade using market orders (which most retail orders do) this will mean a lower cost of trading.
In terms of the trading process for the retail investor, there will be little change, as the decision on where to trade will be made by brokers.
ASIC has introduced new Market Integrity Rules which require brokers to deliver "best execution" for their clients.
For retail orders, this means brokers must ensure the order is routed to the market offering the best price. There is however a 12 month transitional period during which time brokers may choose to send all orders to ASX.
For brokers who have not connected to Chi-X, ASX is offering an order routing service. This means that ASX may route the order to Chi-X if Chi-X is offering a better price.
So retail investors should feel confident that they can achieve good trading outcomes in the new trading environment.
It is important to remember, that Chi-X's trading services are limited to the largest and most liquid ASX-listed stocks. So for smaller stocks, there is no change.
Investors and traders can expect ASX and Chi-X to compete vigorously in the coming months and years. This will ensure continued innovation and competitive pricing for the market.