The Chinese government will be reopening the nation's domestic rhino horn trade, overturning a ban that has stood since 1993. An outcry since the announcement has led to the postponement of the lifting of the ban, which currently remains in place.
---
Read more: The case for introducing rhinos to Australia
---
The directive, if instituted, would require that rhino horn be sourced sustainably from farmed animals and that its use is limited to traditional Chinese medicine, scientific and medical research, preserving antique cultural artefacts, and as educational materials.
The announcement has been widely condemned. The United Nations Environmental Program called it "alarming". But done carefully and correctly, and with necessary international consultation, it doesn't have to add to the threat to rhinos. Indeed, it could even support rhino conservation.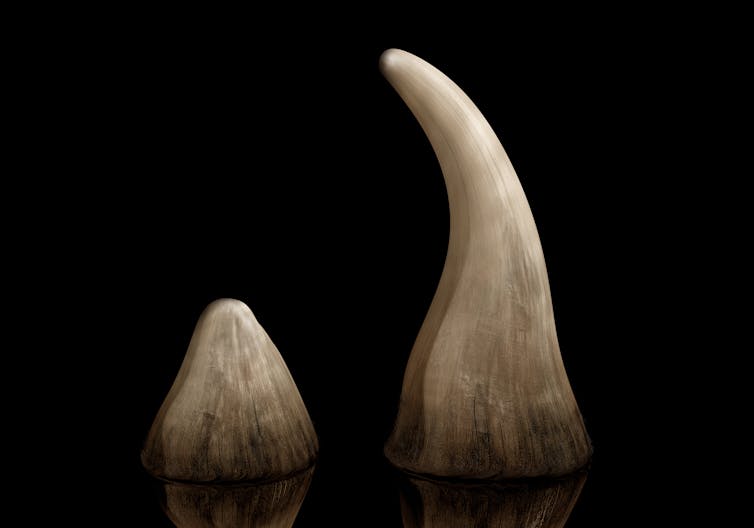 Rhino horns regrow and can be sustainably and humanely harvested from live animals. Those arguing for legalisation say that a well-regulated trade could be a source of funding for expensive rhino conservation. It could also help reduce poverty and support development around protected areas.
A legal trade could also provide an alternative supply of horns, where income goes to legitimate conservation and development efforts, rather than to criminals, which is currently the case.
Rhino horn for medicinal use
The directive from Beijing stipulates that rhino horn for medicinal use must come from rhinos bred specifically outside of zoos (such as at dedicated horn-farming facilities). The ground-up horn powder would then be certified under a scheme developed by a coalition of Chinese regulatory agencies.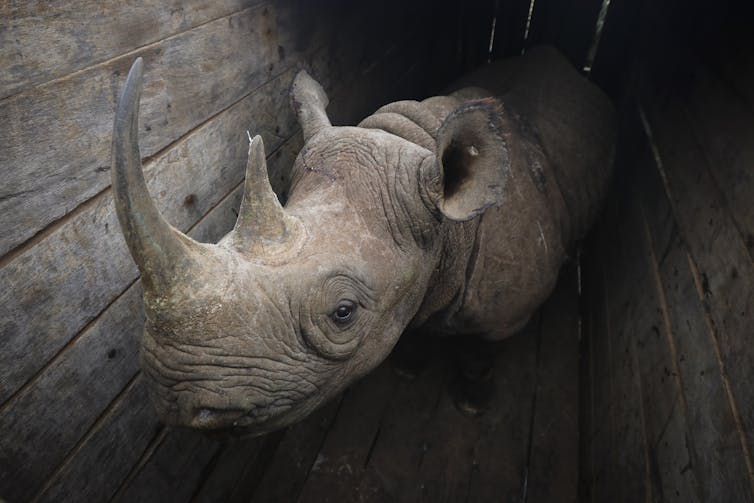 These agencies should draw from China's experience regulating the medicinal use of pangolin scales to make sure poached horn does not infiltrate the legal marketplace. Though strictly controlled since 2008, illegal pangolin products continue to be seized frequently throughout China.
According to the directive, the medicinal use of rhino horn will be restricted to treating urgent, serious and rare diseases. This is consistent with what traditional Chinese medicine practitioners see as the appropriate application of rhino horn. Strict guides for clinical application will be needed to prevent misuse and overuse, particularly given the length of time that rhino horn has been unavailable to law-abiding clinicians.
Existing rhino horn stocks
Beyond medicine, the directive stipulates that people who already own horns will be able to declare their stocks. The government will then issue identification and certification records. After this, the horns must be sealed and stored safely, and not traded under any circumstances, barring gift-giving and inheritance.
This part of the directive is particularly concerning, as such a scheme will be complex, potentially giving owners of poached rhino horns smuggled into China a get-out-of-jail-free card. Lessons should be learned from the ivory trade in Hong Kong, where poached ivory has been laundered into legal stocks thanks to inadequate record-keeping and lax enforcement.
This section of the directive also raises concerns about the development of a socially accepted practice of gifting rhino horn akin to that of Vietnam. There, rhino horn has been found to be given as a gift for terminally ill family members and in business settings, where horns are offered as bribes to government officials. Strict enforcement will essential if China is to make sure illegal trading under the guise of gifts is not to spread.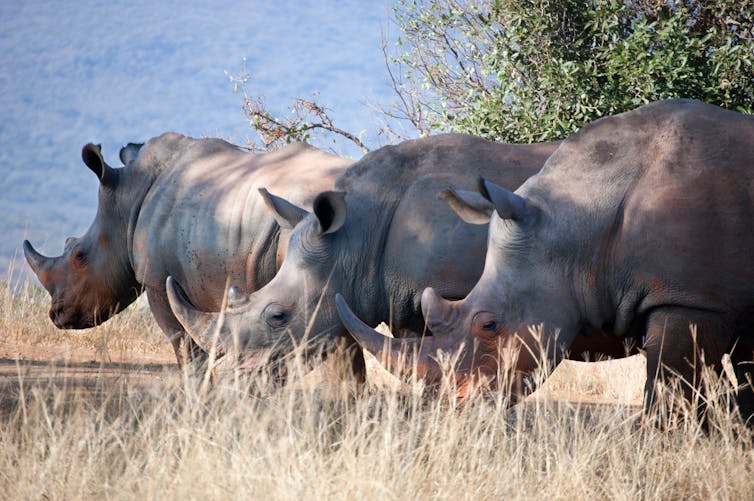 Working with China
China will have to work with countries where rhinos live, including range states in both Asia and in Africa, as well as other rhino conservation stakeholders around the world. Swaziland and South Africa have previously proposed legalising the international trade in horn as a mechanism to fund and bolster conservation efforts.
Domestic trade in horn is legal in South Africa, and China and South Africa will have to coordinate to make sure their domestic marketplaces support rhino conservation and don't enable transnational laundering and trade.
Beijing's decision has certainly attracted immediate and fierce criticism from some conservation and animal welfare organisations. This criticism is exacerbated by different moral perspectives. Some people see the sale and consumption of rhino horn to fund conservation as morally repulsive. For others, it is legitimate and pragmatic.
Whichever side of the debate you stand on, the priority should be conservation outcomes and making sure that China's newly legalised domestic horn trade strengthens rather than dangerously undermines rhino protection efforts. Rhino conservationists will need to find common ground with Beijing. This requires an appreciation of different cultural and moral values, and the use of evidence on how to minimise risks to rhino under the directive.
Responding to the widespread criticism, Chinese officials clarified that the implementation of the directive will be postponed. The government has also launched a short-term enforcement drive against illegal trading of rhino horn, which will run until the end of the year.
While heightened enforcement actions are welcome, it indicates that China can do much more to tackle illegal wildlife trade. China must strictly enforce its own regulations once its domestic horn trade has been opened.
---
Read more: The northern white rhino should not be brought back to life
---
Postponing implementation gives Beijing time to develop a detailed and robust set of regulations. Now is the time for rhino range states, conservation scientists and concerned groups around the world to work with Beijing so that the impending domestic horn trade in China can be a positive for rhino conservation.