The new assistant minister for cities and digital transformation, Angus Taylor, spoke last week of his enthusiasm for a "new vehicle" for creating partnerships between all three levels of government to drive the sustainable growth of our cities. This "tried and tested" vehicle is based on the UK government's City Deals model, which has been running in England since 2012.
In a nutshell, this model encourages city councils or groupings of councils to work together more effectively in identifying local economic development opportunities. They then strike a deal with the central government to secure the funding necessary to realise these opportunities.
Part of the UK government's so-called "localism agenda", this approach was designed to give more power and freedom to localities so they could do what they thought best to achieve growth in their area.
This approach has been heavily spruiked in Australia by KPMG and by the Property Council of Australia to Taylor and his ministerial predecessor, Jamie Briggs. The Property Council's Ken Morrison and KPMG's Paul Low helpfully set out in their joint pamphlet nine reasons why this approach provides a model for Australian urban policy.
How do the City Deals stack up?
So let's look at each of these reasons. How do they stand up to scrutiny? That includes the scrutiny of the UK National Audit Office (NAO), which in July 2015 published a progress review of the first wave of English City Deals.
It's a contract – the deal is a deal! In Australia the deals will be more complicated if the partners have to come from each of the three levels of government. And, as we know, federal and state governments have been known to tear up deals struck by their predecessors.

The focus is on productivity and growth. The NAO review found that deal partners can struggle to agree on measures of growth and productivity. The Treasury and the Greater Manchester partnership took two years to agree the terms of their "earn back" deal.

They encourage local leadership and good governance. While it is a sensible move for some local councils to come together in combined authorities, some of these now look remarkably similar to the English Metropolitan Country Councils abolished in 1986 by a previous Conservative government. Creating a more efficient profile of local governments in Australia is a challenge many state and territory governments shy away from.

They use smarter tools for making infrastructure investment decisions. There is certainly scope for making infrastructure decisions on the basis of more comprehensive and rigorous criteria. It is somewhat incongruous, though, to prosecute a localism agenda while at the same time insisting on assessment by a central unit located within the Treasury.

They unlock innovative financing. The NAO review found that ministers often quickly published high-level ambitions, sometimes before departmental officials had agreed to specific funding packages. Haven't we learnt to be cautious of policy rhetoric outstripping careful implementation planning?

They help join up economic, social and sustainability goals. While the goals might be joined up – an excellent ambition – it has proved extremely difficult to set up evaluation frameworks that can demonstrate with any rigour what the long-term impacts are and what would have happened without the deals.

They promote powerful political leadership. Directly elected mayors are already common in some parts of Australia and local councils are typically much smaller than in the UK. Whether a formal partnership of local councils in Australia would find it easy to allow one mayor to be first among equals is a moot point.

They promote financial literacy skills at the local level. City Deals did not provide any extra funding to build local management capacity. Local partners were expected to pool their resources to achieve this. The NAO concluded that this approach was not sustainable in the context of continuing reductions in central funding to local government.

They rely less on inefficient taxes. Without specifying what these inefficient taxes might be, we can safely assume this approach won't involve any reform of negative gearing or capital gains tax on property holdings.
New titles, same old song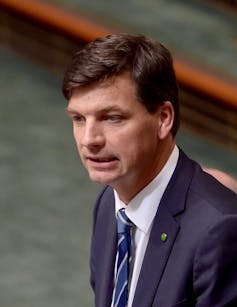 City Deals have been sold in the UK as a significantly new approach to urban policy, but they look remarkably similar to measures that have been promoted over the last 40 years.
Every UK urban policy initiative introduced since the mid-1970s has spoken of the importance of partnerships, cross-departmental co-ordination, multi-sectoral intervention and local leadership. While the titles of these initiatives may have changed, the song has remained the same.
And here lies the biggest challenge. We know that:
the problems are inter-related and the all levels of government need to work productively together and with other sectors;

departmental silos within government get in the way of strategic planning; and

scarce public resources need to be invested wisely.
And we know that to overcome these problems we need a much greater degree of policy stability and long-term, bipartisan commitment. What we do not need is to jump on yet another urban policy bandwagon from overseas – one that is already being tinkered with in its country of origin.