Ten years on from the Australia-US Free Trade Agreement, Australia is entering another round of negotiations towards the new and controversial Trans-Pacific Partnership. In this Free Trade Scorecard series, we review Australian trade policy over the years and where we stand today on the brink of a number of significant new trade deals.
---
Health is rarely a priority in trade negotiations. But recent developments in Australia suggest it is an even lower priority for the Coalition government than usual.
Over the past two decades, it has become increasingly clear that trade and investment agreements can have significant health impacts. The current case by tobacco giant Philip Morris Asia against Australia's tobacco plain packaging laws has cast these issues into sharp relief.
The Coalition's Policy for Trade, released just before the 2013 election, marks a significant shift in Australian trade policy, not only from previous Labor government but also from the legacy of the Howard years.
The Howard years
The negotiations for the Australia-US Free Trade Agreement (AUSFTA) placed these issues firmly on the Australian public's consciousness for the first time, during 2003-04. From an early stage, it was clear that the US was targeting specific aspects of Australia's health system.
The Howard government went into the AUSFTA negotiations without an explicit trade policy statement or clear position on health issues. Its position on health was arguably constructed in the negotiation of AUSFTA.
From a public health point of view, the results of AUSFTA were mixed. In many respects, the efforts of the United States to encroach on Australian health policy were successfully rebuffed. Provisions for pharmaceuticals, for instance, largely reflected the status quo in Australia at the time.
And the Howard government refused to agree to the inclusion of an investor-state dispute resolution (ISDS) mechanism which would have enabled US corporations to sue Australian governments over their health and environmental policies.
But in accepting pharmaceutical provisions (however limited) in AUSFTA, the government essentially agreed to place health policy on the trade negotiating table. The provisions that were included "locked in" existing policy settings, such as patent term extensions, making them difficult to change.
Australia also made some new commitments, including restrictions on compulsory licensing and a patent linkage mechanism, that arguably placed new limits on our ability to make generic medicines available in a timely way.
The Rudd/Gillard approach
The incoming Labor government took a more cautious approach, instigating a Productivity Commission review of Australia's bilateral and regional trade agreements.
Following this review, the Gillard government issued a policy statement that acknowledged "non-trade objectives" that might need to be taken into account and that made explicit commitments to ensure tobacco plain packaging and the Pharmaceutical Benefits Scheme (PBS) were not undermined.
The Gillard policy statement was timely, given Australia had entered into negotiations for the Trans Pacific Partnership Agreement (TPP) in 2010. Through a series of leaks of negotiating documents in 2011, it became clear that the US was seeking commitments in the TPP that would result in major inroads into health policy in areas such as medicine affordability and public health regulation.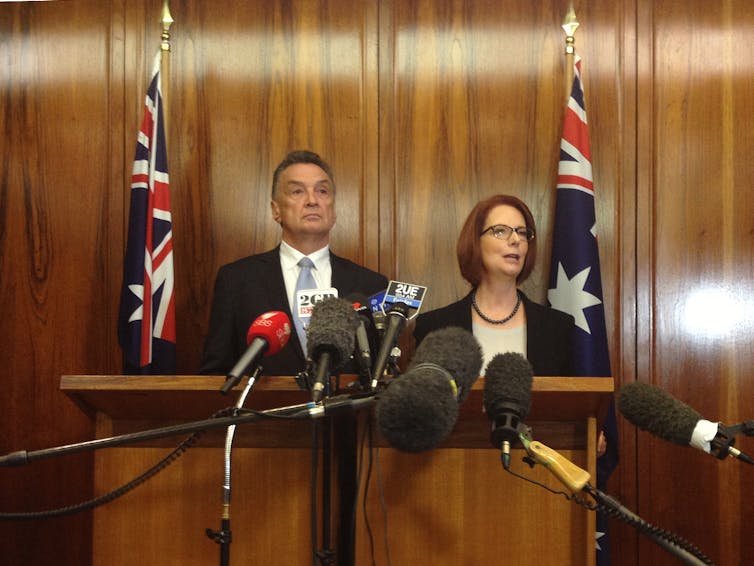 There is some evidence that the Labor government's position in the TPP negotiations was informed by these principles. This includes statements by then-trade minister Craig Emerson and briefing material prepared by the Department of Foreign Affairs and Trade and released under Freedom of Information.
Leaked drafts of the TPP's intellectual property and investment chapters suggest that until the 2013 election, Australia was resisting many of the US proposals for medicines and seeking to exempt Australia from the ISDS clause.
The Abbott government
The Coalition's Policy for Trade signaled a very different approach. In contrast to the Gillard government statement, the Coalition's policy makes no mention of health, medicines, the PBS or tobacco plain packaging – or of any other health, social or environmental issues that may be at stake in trade negotiations.
This policy is explicitly pro-industry, reflecting the government's "open for business" agenda. It states:
The Coalition will take a pragmatic approach to trade negotiations and will consult widely with industry bodies and associations to ensure that stakeholder priorities are taken into account. This includes remaining open to utilising investor-state dispute settlement (ISDS) clauses as part of Australia's negotiating position.
Since then, Trade Minister Andrew Robb has made some more promising statements that suggest the government's position is that it is not prepared to compromise the PBS or other areas of health policy in the TPP negotiations.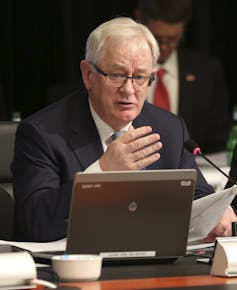 But Prime Minister Tony Abbott has also made it clear that completing trade negotiations involves some "horse trading".
The Coalition has also recently concluded an agreement with South Korea that includes an ISDS mechanism. The government argues that there are safeguards to protect health and environmental policy, but these supposed safeguards have been widely criticised.
Due to the secrecy of the negotiations, it is not clear yet how the Coalition will weigh health issues against economic priorities.
Ultimately, regardless of the Government's stated priorities, it is a concern that health policy goals are not set independently from trade policy concerns.
Significant areas of health policy – including access to affordable medicines and the regulation of health-damaging products such as tobacco, alcohol and processed foods – may be undermined when these issues are weighed on the same scales with market access.
---
This article draws on research prepared for the 2014 Workshop "Ten Years since the Australia-US Free Trade Agreement: Where to for Australia's Trade Policy?", sponsored by the Academy of the Social Sciences in Australia and Faculty of Arts and Social Sciences, UNSW Australia.