Carnaby's black cockatoo lives only in southwestern Australia. Although a much-loved cultural icon, it is now facing a major threat to its persistence: urban growth. Will Western Australia's favourite bird survive Perth's expansion?
It is already listed as endangered under state and federal legislation. Historical land clearing has decimated Carnaby's numbers, felling their breeding grounds and reducing their range. Today, the birds are thought to be using all of their remaining habitat, which is barely enough to sustain the population.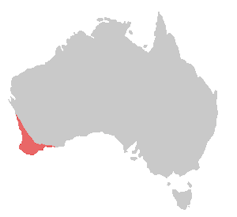 But there is a major new threat to this charismatic cockatoo. The new "Green Growth Plan" for Perth and the nearby Peel region could pave the way for the clearing of tens of thousands of hectares of important feeding and roosting habitat, in the name of urban development.
A rocky road ahead
State environment minister Albert Jacob has claimed that the Green Growth Plan is "the absolute best opportunity" for the cockatoo population's long-term survival.
But under the current draft plan, which is open for public consultation until May 13, Carnaby's will lose more than 50% of their remaining feeding habitat in the Perth-Peel region, with a proportionate decline possible if key food resources are lost.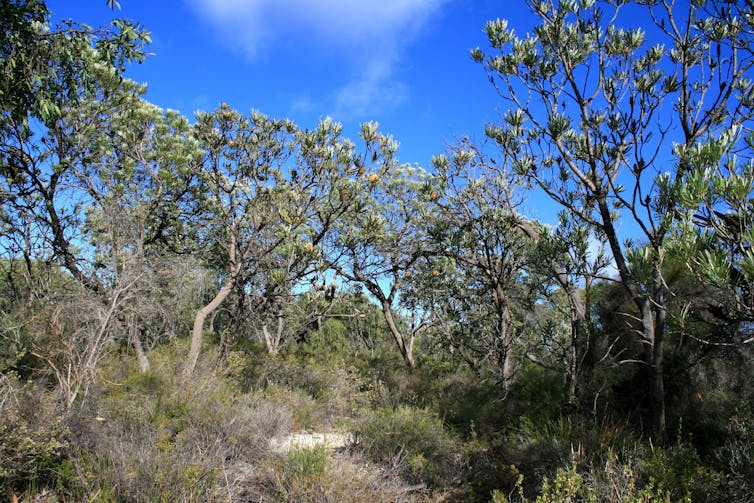 The Carnaby's is already declining at an alarming rate, according to BirdLife Australia's Great Cocky Count – one of the largest citizen science surveys of its kind in Australia.
The past six years of Great Cocky Counts suggest that the population has dropped by 15% each year. Without drastic action, the window of opportunity to save this population is rapidly closing.
Yet instead of addressing this decline, the Green Growth Plan is poised to lock in destruction of more than 30,000 hectares of Carnaby's habitat, because the conservation measures it proposes are more than cancelled out by the loss of habitat in areas of prime habitat that are zoned for urban development.
New foods
In response to dwindling natural food sources, the adaptable Carnaby's black cockatoos have been feeding on non-native pine plantations since the 1940s. These plantations have become even more important to the species as remaining native habitat continues to be cleared.
At their peak, Perth's Gnangara pine plantation provided 23,000 ha of prime feeding and roosting habitat. One study found that the plantations support several thousand Carnaby's black cockatoos from January to June each year, and more than half (59%) of the birds counted in the Perth region in 2014 were associated with Gnangara.
However, since 2004 these pines have been harvested without replacement. The plantations stand over an underground aquifer called the Gnangara Mound, one of Perth's most important water resources. With Perth's rainfall continuing to decline while the city's water needs grow, the pines are no longer seen as a responsible use of water.
As removing the pines will increase recharge of the aquifer, the WA government has decided that the pines will have to go.
Even though the pines are not native, their loss will have a major impact on a species already imperilled by habitat loss. Many birds are likely to starve when the food source on which they have come to rely is taken away.
Why the Green Growth Plan doesn't stack up
So what does the Green Growth Plan offer to protect the cockatoos in the face of the planned habitat loss? Unfortunately, not a lot.
In exchange for the loss of more than 14,000 ha of native habitat and 24,000 ha of pine forest in the Perth-Peel region, the plan proposes that 5,000 ha of pines should be replanted. But young pines take many years to produce the same amount of food as established trees, so there will be a time lag before the food source is even partly replaced.
The plan also proposes to increase the level of protection of more than 100,000 ha of existing feeding habitat. But of course, that habitat is already there, and is being used by the cockatoos. Most of it is also already protected to some degree, which raises questions about how much genuine benefit schemes like this really provide.
The bottom line is that less habitat cannot sustain the same number of cockatoos. They and other species that rely on Banksia woodlands of the Swan Coastal Plain have been suffering from Perth's unchecked urbanisation for many decades.
For the Perth-Peel plan to truly be considered green, the needs of a growing city must be balanced fairly against preservation of our unique flora and fauna by prioritising habitat retention and looking to alternatives to the ongoing loss of critical habitat.
This article was co-authored by Tegan Douglas and Sam Vine of Birdlife Australia.