Picture the situation where a British company does business with another company somewhere else in the EU. Let's say, for example, that a German manufacturer supplies vital components for a British maker of boat engines. The British company has a big order coming up from the US that has to be satisfied by such and such date but the Germans fail to deliver. It costs the Brits a seven-figure sum in lost business and in the end, they decide to sue.
Providing a UK court finds in its favour, the company currently has an excellent chance of recouping the damage. This is because all UK businesses and citizens enjoy access to an EU system known as the Brussels Ia regulation that automatically allows court judgments in one member state to be enforced in another.
Perhaps 100 to 150 commercial cases are underpinned by this system each year, affecting what is almost certainly many millions of pounds in business. Once the UK leaves the EU, however, it is set to lose access to the system. It is a problem that is in danger of being overlooked and needs serious consideration as part of the Brexit negotiations.
Judgments that travel
As lawyers swiftly learn, it is one thing to win a case and a judgment but quite another to get the money that the judgment says you should receive – especially when the other side and its assets are located abroad.
As things stand inside the EU, there is no need for a UK company with a favourable judgment to ask another EU court for permission to enforce it: you just present the foreign bailiffs or other enforcement officials with the judgment and a standard form and they enforce it for you. In our example, the judgment by the British court would have more or less the same effect as if it had been reached in Germany.
There is no risk of a costly foreign rehearing of the original case. The options open to the other party to resist enforcement are deliberately extremely limited and very rarely succeed – not to mention that they bear the costs of challenge.
What is more, because the rules are designed to help you to enforce your judgment on equal terms throughout the entire EU, your judgment is also enforceable in any other EU country and you can confidently expect that country to enforce it on your behalf as well.
Once Brexit takes place, our British engine maker would be faced with the considerable uncertainty and expense of first trying to determine what judgment enforcement possibilities exist in Germany and then trying to get their judgment enforced. Comparatively long-winded and expensive foreign proceedings may be required to obtain a decision, and enforcement is much more likely to be refused for "local policy reasons".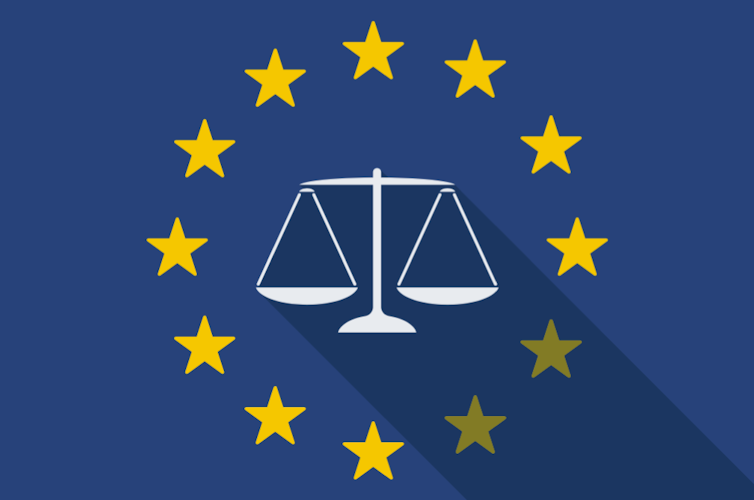 What happens next
To some extent the EU has emulated the internal American arrangement, in which individual US states automatically enforce court judgments from any other US state. Yet things are far less straightforward in situations when a US judgment goes abroad or the judgment comes from outside the US. A business that has obtained a UK court judgment against a US company essentially faces the same practical problems and extra costs of getting it enforced as our British engine maker will face in Germany after Brexit.
Previously the US and Europe tried to fix this drawback to trade by creating a global Hague judgments convention. The negotiations ran from 1996 to 2001 but collapsed in failure because EU agreement was conditional on restricting the circumstances when US courts could hear cases with an international aspect. The goal of a global judgments convention was recently revived at the Hague and negotiations are ongoing; its prospects though are uncertain. Even if successful, it will take many years to come into any kind of global operation.
The immediate reality is that if a commercial contract with a company in another EU country is more difficult to enforce, it will make quite a difference to its profitability. Business people ought to be finding out from their lawyers what that difference looks like, and price it into existing contracts and any future commercial negotiations.
In the meantime the UK government needs to consider as a matter of urgency ahead of the Brexit negotiations how best to resolve these uncertainties now and in the medium to long-term. One partial solution would be to sign up to the enforcement system with EU countries that is used by Norway, Switzerland and Iceland. They currently use an older and less efficient version of the current EU system dating from 2007, though they have to accept that the EU's Court of Justice in Luxembourg has the final say on its interpretation.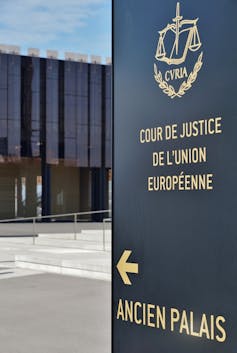 It is technically up to the EU to decide whether or not to permit the UK to sign up like this. For the UK the major stumbling block would be having to accept the involvement of the European Court of Justice in Luxembourg.
Whether this is politically possible will depend on the type of Brexit the UK opts for. Ultimately the commercial benefits may outweigh the relatively small surrender of sovereignty involved: this will be a matter to watch as the negotiations proceed.