This is an article from Curious Kids, a series for children. The Conversation is asking kids to send in questions they'd like an expert to answer. All questions are welcome – serious, weird or wacky!
---
I am wondering why clouds are sometimes white and sometimes grey and why rain only comes from grey clouds. – Fiona, age 6, Eltham, Victoria.
Hi Fiona, this is a great question!
It may seem simple, but to answer this we need to know some things about clouds and light.
First, we need to understand a little bit about the way light works.
Light is made of little particles that move in waves, like the waves you see at the beach. Some of the light particles make red light, others green light, others blue light. In fact, they make up all the colours in the rainbow. When all of the light particles of different colours mix, they make white light.
---
Read more: Curious Kids: Why can I sometimes see the Moon in the daytime?
---
Second, we need to know a little bit about clouds.
Clouds are made of little drops of water and, if it is cold enough, little crystals of ice and beautiful snowflakes. Compared to light particles, the cloud drops are huge! Because the drops of water are much bigger than the waves of the light particles, they bounce all the different colours together to make white light. That is why some clouds look white.
You also asked why some clouds are grey? When a cloud grows bigger, all the water drops and ice crystals bump into each other, stick together and become bigger.
Eventually, they get so big and the cloud so tall that not all of the light particles can get through the cloud. This is just like your shadow, where you are stopping some of the light from reaching the ground. That is when the cloud becomes grey.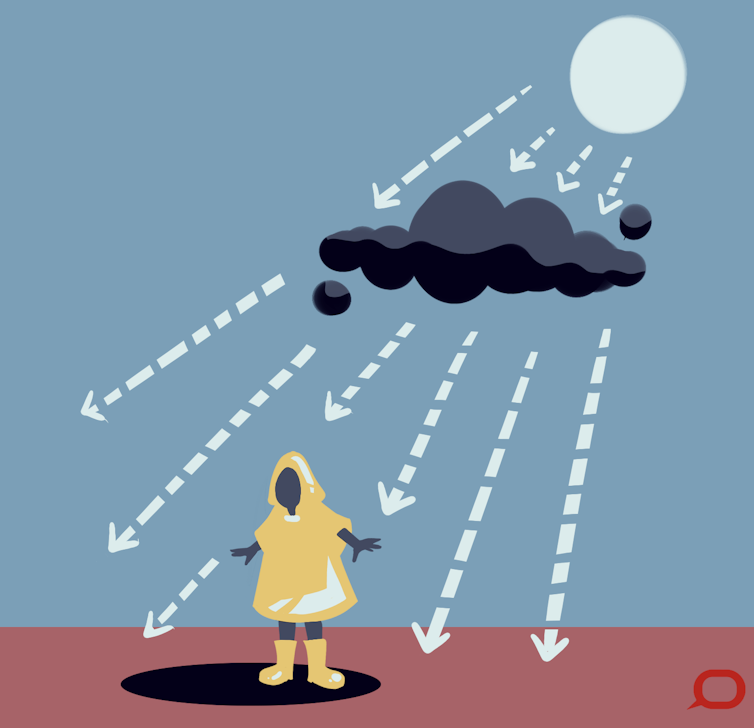 When the cloud drops become big enough, they stop a lot of light and the cloud looks very dark and grey. When enough drops stick together, they become big enough to fall to the ground as drops of rain. Only clouds that are tall with big water drops can make rain, but they also stop most of the light, which makes them look grey.
---
Read more: Curious Kids: Why do we have bones?
---
There are many different types of clouds, not just white and grey clouds. Weather scientists (called meteorologists) have written a big atlas to help people all over the world recognise different kinds. Some look like waves, others like fish scales, and some look like UFOs!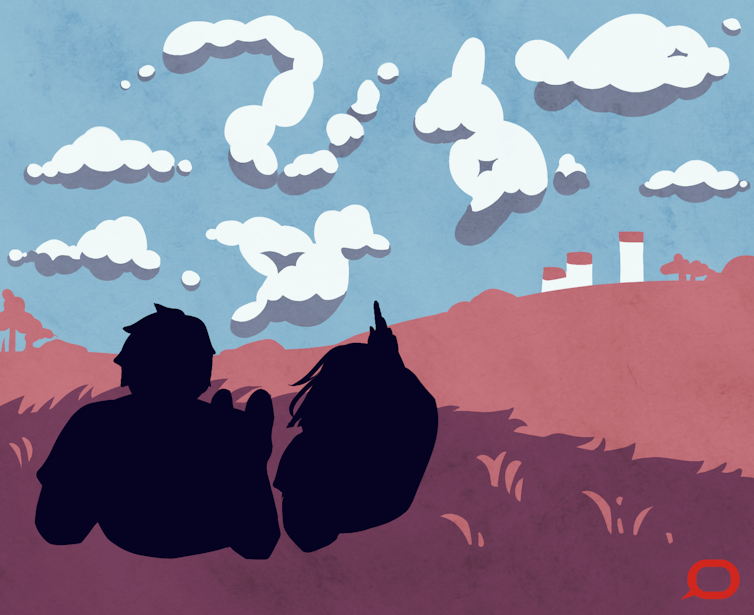 Hello, curious kids! Have you got a question you'd like an expert to answer? Ask an adult to send your question to us. You can:
* Email your question to curiouskids@theconversation.edu.au
* Tell us on Twitter by tagging @ConversationEDU with the hashtag #curiouskids, or
* Tell us on Facebook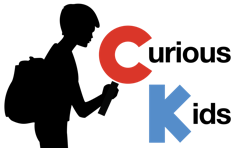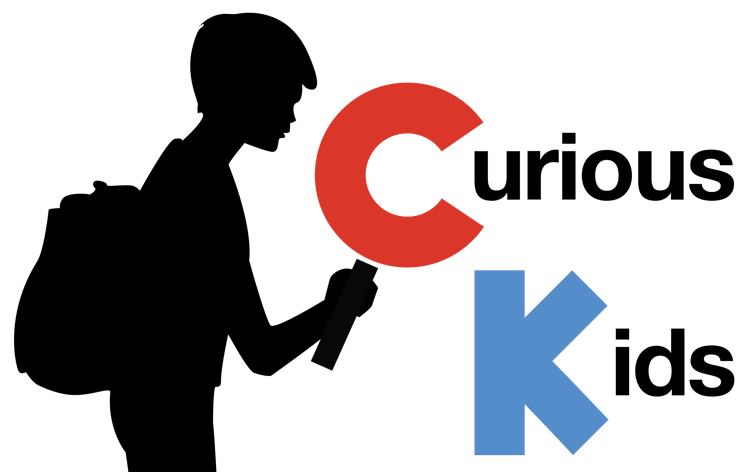 Please tell us your name, age and which city you live in. You can send an audio recording of your question too, if you want. Send as many questions as you like! We won't be able to answer every question but we will do our best.