This year's natural disasters have been an omnipresent and unwelcome theme impacting on tourism to Japan, New Zealand, Queensland and Thailand.
Long after the initial horror of a natural disaster, the effects are still felt. The second wave of problems for local people is economic as tourists hesitate to return.
The pleasure periphery
Global leisure tourism tends to be focused on the region described aptly by tourism academics as the "pleasure periphery".
The "pleasure periphery" encompasses coastal areas in the tropical and subtropical zones of the world. Sun, sand, and sea attract most of the one billion international tourists who annually travel the world in search of a brief flirtation with nirvana.
But this has a dangerous dimension. Tropical storms, in the form of cyclones, typhoons or hurricanes can lay waste entire stretches of coastal paradise.
It's ironic that many of the most popular international tourist destinations for Australian outbound travellers – Bali, Fiji and the South West Pacific islands, New Zealand, Thailand – are also some of the most vulnerable to natural disasters.
Tsunamis, volcanoes and floods
On Boxing Day 2004, many thousands of tourists were among the 275,00 people killed by the Indian Ocean tsunami which inundated coastal regions of Indonesia, Thailand, Myanmar, Sri Lanka and India.
In Thailand, almost half of the 12,000 people who perished in that disaster which hit the Andaman Sea coast of Thailand were tourists based in popular resort destinations such as Phuket.
Within Australia, many of the country's most popular tourist destinations are vulnerable to cyclones and floods. The Queensland floods earlier last year, followed by Cyclone Yasi created considerable disruption to tourism in Queensland.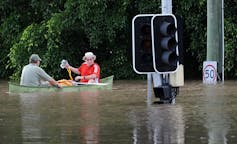 Many of the "pleasure periphery" destinations also happen to be located in regions subject to earthquake and volcanic activity.
In June this year, volcanic ash from an erupting volcano in Chile disrupted air travel throughout much of the southern hemisphere.
In 2010 the eruption of the volcano Eyjafjallajökull in Iceland also disrupted air travel to and from the United Kingdom, Ireland and Western Europe.
How do you respond?
The global tourism industry is increasingly resilient to both natural and man made threats. The effective management of natural disasters is enacted in four phases: readiness, reduction, response and recovery.
Readiness involves businesses and destinations being prepared with contingency plans and set of actions to respond to anticipated crisis event. The key element of response is speed, accuracy and verifiability.
Reduction involves establishing a spacial context for the problem or issue. In other words did the cycline impact on all of Fiji or a specific district?
Recovery is the process to restore the reputation of the business and destination and assure stakeholders that visitation and business can resume.
The development of a close working relationship between tourism government authorities, businesses and emergency management agencies is integral to minimising the impact of any natural disaster on a tourism business or destination.
The United Nations World Tourism Organisation conference, held at the HQ of the Australian Emergency Management Institute, Mt Macedon, in September 2011 involved tourism industy and academic leaders with emergency management authorities from Australia, Japan, New Zealand, Malaysia, UK and Spain who came together and explored the issues of cooperation and coordination between the tourism industry and emergency management agencies in assisting victims of natural and man made disasters and facilitating rapid and sustainable recovery.
Battle of perceptions
The major disasters of 2011 including the Queensland floods, the Japan earthquake and tsunami and the Christchurch earthquake caused significant destruction and loss of life in the affected regions.
From a tourism perspective the most damaging impact was on perceptions.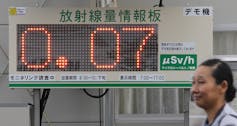 Queensland, New Zealand and Japan have all experienced a significant reduction of tourism visitation following their respective disasters.
Sensational media coverage inferred that that an area far beyond the regions directly affected by the disasters were too damaged to visit.
In addition to the visible damage to North East Honshu caused by the March 2011 tsumami, Japan has experienced the extra challenge of invisible radioactive leaks from the damaged Fukushima nuclear power plant which often arouses media speculation difficult to either confirm or refute.
Spreading the word
The common challenge which binds the recovery of these destinations involves restoring confidence in their key source markets.
Familiarisation visits by the media, travel agents and other significant shapers of opinions in critical source markets are a small part of the tourism recovery armoury employed by destinations to challenge negative perceptions.
In October Japan sought to revitalise international tourism to the country by inviting 10,000 visitors to accept a free airline ticket to Japan (they do pay for their land arrangements) on the condition that they write positive remarks in blogs or other agreed media about their visit.
The strategy is risky but with Japan experiencing a 40% downturn in international arrivals since March this year – representing an annual decline in inbound tourism of over 3 million people or US$6 billion – the Japan National Tourism Organisation believes that the risk of investing US$10m on the free tickets is worthwhile.
Of course, the same money could have been spent on advertising but it is a maxim of marketing that satisfied customers communicating positive messages to their friends and family are worth far more than paid advertising.
The discount option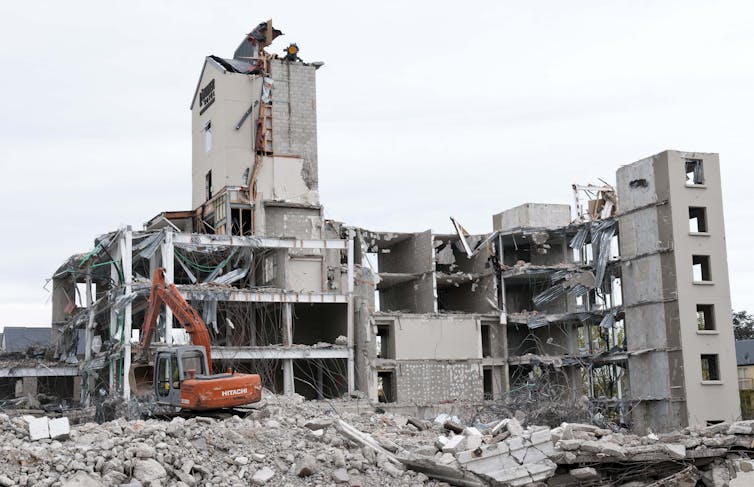 Extreme challenges often require a bold response. Traditionally tourism destinations recovering from crisis events, especially natural disasters have tended to engage in binge discounting.
This strategy is popular with consumers but in the long-term economically unsustainable and damaging for tourism businesses.
The "financial striptease" in which the prices are dropped and the bottom line over exposed is difficult to reverse.
Enlightened tourism destinations and businesses are seeking more sustainable approached to incentivising tourists to return to a destination after a disaster by employing combination deals involving a mix of travel services or value-added deals rather than direct deep discounts.