Firefighters have once again voted to go on strike in England and Wales, their fifth strike since September. This might seem like a high number of walkouts, but the Fire Brigades Union (FBU)'s reputation for militancy is largely undeserved. Throughout the current dispute over the government's new plans for their pensions and retirement age, their strikes have been few and of limited duration. Having spoken to a number of firefighters, it is clear they feel uncomfortable about industrial action and view it as a last resort. The main problem is that they, like many others, have lost faith in the word of politicians.
While it might be tempting to compare Matt Wrack of the FBU to Arthur Scargill, this would be a mistake. Mr Wrack is following the democratic mandate of the membership. He is engaged in a lengthy and apparently genuine dialogue with Brandon Lewis in the Department for Communities and Local Government. Both have set out robust arguments, but they have been unable to overcome their deadlock. Lewis has accused Wrack of walking away from the negotiating table, but there's little point in talking if no progress is being made.
As with other ongoing public sector worker disputes, the main issues at the heart of the dispute are the increase in pension contributions and, in this case, the raising of the retirement age from 55 to 60.
Arguments along the lines of "how would you feel about being rescued by a 60-year old up a ladder" are little more than rhetoric. Under the Fire Brigades Pensions Act of 1925, the compulsory retirement age for all ranks was 60. This was subsequently reduced to 55 for firefighters up to the rank of Station Officer, but firefighters who have joined the service since 2006 are already retired at 60 under the New Firefighters Pension Scheme.
Increasing the retirement age for all firefighters from 55 to 60 merely takes it back to its old level, and is broadly in line with many European countries: firefighters in the Czech Republic retire at 63, and in Estonia it's 65. In some EU countries, such as Greece and Ireland, 55 is the norm.
Since physical ability obviously declines with age, something that for firefighters is exacerbated by the nature of their work, they are right to be concerned about competency-based dismissals and deserve some degree of protection. But whether firefighters (or for that matter other public sector workers) like it or not, their current retirement age and pension arrangements are not financially sustainable.
Pensions are a political hot potato which should have been tackled years ago, but successive governments have shied away from it. That is a pity, as these arguments would have been more easily resolved in times of prosperity than austerity. The Hutton Report identified that pensions as a proportion of national income will gradually decline over the next 50 years – and that so-called "gold-plated" public sector pensions are an expensive anomaly. Meanwhile, firefighters pay more into their pensions than other public sector workers, and will contribute up to 14.2% from next year – almost double the contribution of those in other public sector pension schemes.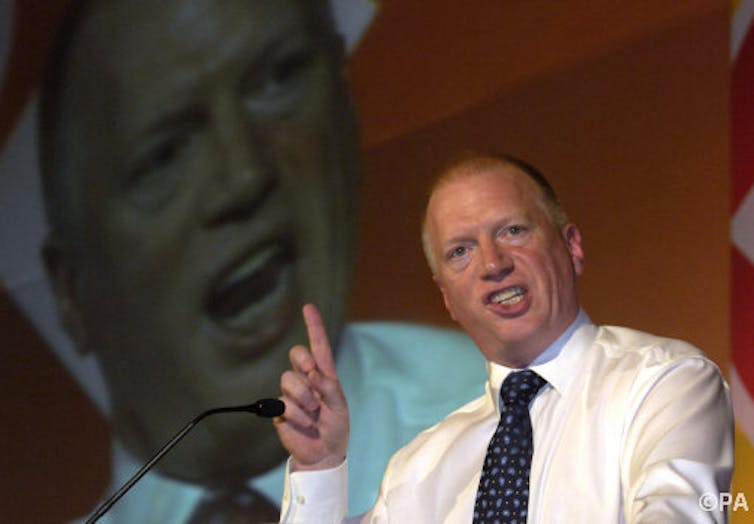 Unsurprisingly, the labour movement is uniting behind the firefighters. A number of public sector unions (the UCU, the PCS, the Prison Officers Association) have voiced their support, as has the private sector Bakers, Food and Allied Workers Union. The European Federation of Public Service Unions, the Czech Firefighters Union and the International Association of Fire Fighters have all sent messages of solidarity with the FBU.
Consequences
So who will fulfil the striking firefighters' role this weekend? The Army is too stretched, and does not have the surplus capacity to step in. We are more likely to see private firefighters tackling blazes: under the Fire And Rescue Act 2004, fire and rescue authorities are required to make their appliances available during industrial action. During the strike in November, the London Fire Brigade stationed 27 appliances in strategic locations around the Capital to provide emergency cover; in Greater Manchester lorry drivers have been trained to drive fire engines as part of the city's contingency plans.
The strike have reignited the call for minimum turnouts in industrial action ballots. Dominic Raab, Conservative MP for Esther and Walton, has accused the FBU of manipulating the ballot statistics. Raab has echoed the views of Boris Johnson and called for a threshold of 50% of those balloted to be in favour of industrial action. The FBU has so far failed to make the full ballot result public, which has played into Raab's hands.
The chances are that the industrial action will proceed uneventfully. There is always the chance of a headline-grabbing events such as November's scrap metal yard fire in Dagenham, But firefighters are unlikely to ignore or walk away from life-threatening fire and rescue incidents such as the Glasgow helicopter crash. They are ultimately too committed and professional for that.