On Thursday, the Supreme Court deadlocked on U.S. v. Texas, the most important immigration case of the year.
Nearly five million people stood to benefit from President Obama's ambitious policy. It would have delayed deportation of unauthorized immigrants whose children are citizens or legal residents, and whose clean records made them low priorities for deportation. Those individuals must now wait for further litigation – or a new president or Supreme Court composition – before gaining any immigration relief.
As a law professor practicing immigration law and working with undocumented clients, I see firsthand the ways in which immigrants who are undocumented live in the shadows. Fear of a constant threat of deportation makes immigrants vulnerable to workplace abuses, sexual exploitation and domestic violence.
Children whose parents are deported have been found to experience significant difficulty as they fail in school, become homeless or suffer psychological trauma.
Though Obama's policy would not have ameliorated all of these challenges, it was a step that would have dramatically improved the lives of many immigrants.
How we got here
The U.S. v. Texas lawsuit originated when 26 states issued a challenge to President Obama's executive action to expand immigration protection for certain immigrants with significant ties to the United States.
Under Deferred Action for Parents of Americans (DAPA), parents of children legally entitled to remain in the country would be granted the right to stay in the U.S. for a period of time, "deferring" their deportation. They would not gain U.S. citizenship, but they would have the right to seek employment authorization and benefits provided by states, such as driver's licenses.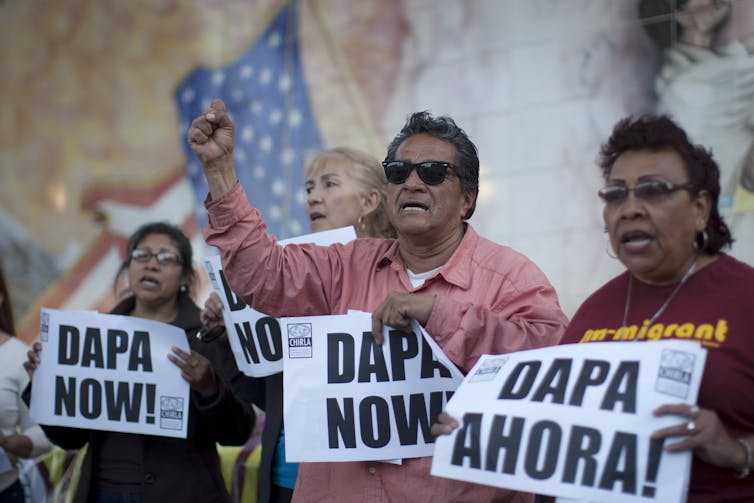 The original lawsuit was strategically filed in Brownsville, Texas, with a federal district judge known to be sympathetic to the states' position. That judge issued a preliminary injunction, which blocked nationwide implementation of DAPA while the states' claims were addressed through the courts.
Today's Supreme Court decision upheld the lower courts' injunction. The nine-word boilerplate sentence that constituted the entirety of the court's decision simply means that this executive action cannot be implemented. The court offered no insight into its process, nor assessed the legality of the president's policy. The decision does not alter a previous executive action providing relief for those brought to the U.S. as children, known as DACA.
Were Justice Antonin Scalia still sitting on the Supreme Court, or had Congress allowed a vote on President Obama's nominee Merrick Garland, the court would have certainly arrived at a decision.
The impact of a 4-4 split
Many immigrants and their families are devastated by the Supreme Court's split decision. Law offices and clinics across the country were prepared to start assisting clients to file for DAPA and expanded DACA relief. Now, the millions who would have been eligible remain stranded, fearful of deportation and unable to legally work.
This executive action represented an opportunity for many to finally come out of the shadows. President Obama's previous executive action, DACA, has dramatically improved the lives of many who were brought to the U.S. as children, allowing them to attend college, work, hold driver's licenses – to contribute to the societies of which they are a part.
As in any 4-4 split, this vote does not create precedent for future cases. The court made no determination whatsoever about the legality of executive actions regarding immigration.
What is clear is that those who would have applied for DAPA, had the Supreme Court ruled differently, are now unable to access the program's benefits.
Now what?
Much more remains undecided with regard to immigration. Even if Obama's actions had been permitted to move forward, the president inaugurated in 2017 still has authority to rescind or modify these programs as he or she deems appropriate.
Now, the case will be sent back to the Texas court to determine whether and how to proceed. While the Obama administration could pursue further litigation to advance executive action on immigration, such litigation would be protracted, and would not be resolved until the next president took office.
Despite this setback, the Obama administration can still do a great deal to promote a fair and functioning immigration system, that deports "felons, not families." Most critically, the executive branch can use prosecutorial discretion, by setting priorities for enforcement and nonenforcement, to end deportations for the millions of immigrants who have strong connections and communities in the U.S.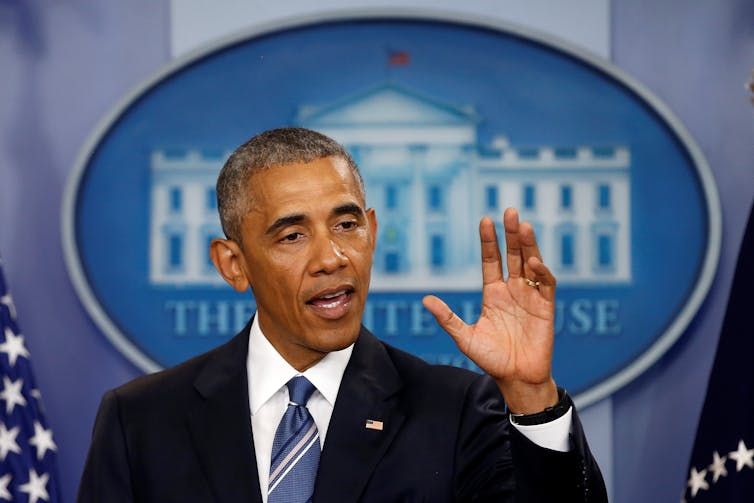 Since 2009, under Obama's leadership, more than 3.7 million people have been deported, more than under any other U.S. president.
Many immigrants who are eligible for various forms of already existing legal status do not realize it due to a lack of resources, attorneys and information. The government could fund legal orientation programs to ensure that those who are eligible can and do apply for relief such as DACA, which still exists despite the US v. Texas decision.
The executive branch could also exercise the option to designate Temporary Protected Status for Central Americans fleeing violence and persecution in Guatemala, Honduras and El Salvador. These countries experience some of the highest murder rates in the world, in particular of women and girls. This would help realize the U.S. commitment to international humanitarian ideals.
For the millions of children who live with the fear that a parent, or they themselves, will suddenly be deported, the resolution of U.S. v. Texas is shattering. Any significant progress toward immigration relief for these families will now be delayed until after the November election.