Africa's vision of being united, prosperous and at peace with itself – known as Agenda 2063 – looms large at this year's 25th summit of the African Union in Johannesburg.
The continental body adopted the agenda two years ago. It describes how the continent should effectively learn lessons from the past, build on the progress underway and strategically exploit opportunities to ensure positive socioeconomic transformation.
This begs the question: has Africa learnt from its past? The best way to answer the question is to examine how well the continent has performed in entrenching democracy since the demise of colonialism.
The early days
The end of colonial rule in sub-Saharan Africa began in 1957 when Ghana, under the leadership of Kwame Nkrumah, was granted independence by Britain. This had a domino effect as more colonies were rushed to independence by the two major colonisers, Britain and France.
Newly independent countries adopted Western liberal democratic systems of their former rulers. This meant having a constitution, allowing political parties and holding regular elections. As stipulated in their constitutions, the first democratic elections were held.
But elections were a passing phase and didn't become a permanent feature. Authoritarian rule became the order, the most prevalent being the military variant. Africa experienced three decades of democratic drought. Efforts to agitate for democracy were brutally suppressed.
Towards the end of the 1980s only Botswana, Gambia and Mauritius still had democratic systems.
Mounting pressure to change
But all this came to an end. African countries were forced to democratise due to internal and external factors.
External factors included the end of the Cold War and the fall of the Soviet Union. In addition, Western countries and financial institutions began to insist that African countries must reform their political systems. Financial assistance would be withheld if they failed to do so.
A key internal factor was the emergence of a vibrant civil society which agitated for the restoration of democracy. Initially, leaders ignored the pressure and used force to try to suppress rising protests and pressure from unyielding civil society organisations.
But many finally capitulated. Reforms were introduced and new constitutions adopted. These allowed for the formation of new political parties and elections were held in many African countries. The degree of political change in Africa since 1990 has been described as remarkable.
The international community welcomed this new turn of events. Africa, it was said, had turned the corner. Some countries held second and third elections. In some, incumbents were even defeated – enabling countries to attain the status of electoral democracies.
The erosion of democratic gains
But it wasn't all plain sailing. Elections were manipulated in some countries to ensure that authoritarian leaders remained in power. In these electoral autocracies, leaders such as Paul Biya in Cameron, Gnassingbé Eyadéma in Togo, Omar Bongo in Gabon, Teodoro Obiang Nguema in Equatorial Guinea, Eduardo dos Santos in Angola, Yuweri Museveni in Uganda and Blaise Compaore in Burkina Faso outmanoeuvred the opposition and retained power.
There was also disquiet about the nature of elections where they did take place. A return to authoritarianism followed. Opposition parties were harassed and the rule of law was ignored. The opposition complained of election manipulation and the absence of independent electoral institutions.
Military coups became a regular feature during this first decade following the restoration of democracy. Elected governments were overthrown, inhibiting the consolidation of democracy. Very few countries that had democratised could pass a democratic audit. Opposition parties boycotted elections and refused to accept the outcomes, accusing incumbent ruling elite of manipulating them.
Leading Africanist scholars such as Michael Chege are optimistic about Africa's democratic prospects. But evidence on the ground contradicts their views. Three decades after its restoration, Africa's democratic process is still very fragile.
Democracy is not yet firmly anchored to withstand the strong currents that threaten it. There is also no gainsaying that countries that have elected governments cannot succumb to authoritarian practises at the behest of ruling parties or when there is military intervention. Also, although most African countries are electoral democracies, most hold dubious elections.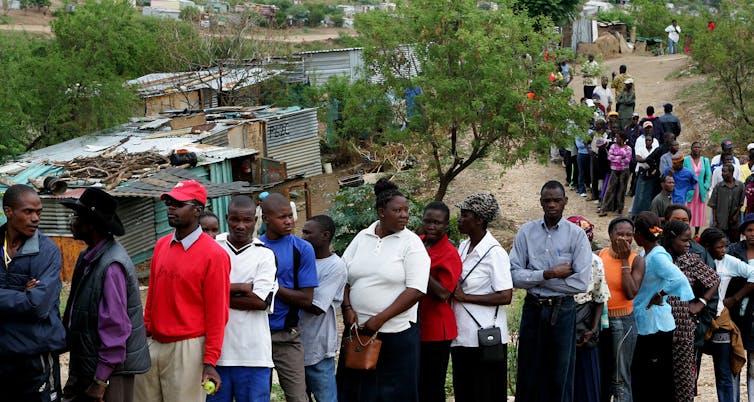 The south outperforms the rest
Countries in the South African Development Community region have performed better than those in other regions in restoring democracy. Botswana has continued with its untainted democratic rule; South Africa held its first elections in 1994 and all its subsequent elections have been acclaimed successes.
Namibia, Zambia, Malawi and Tanzania have regularly held elections that have been considered to be relatively free and fair. Zambia and Malawi even had a change of leadership after polling.
The only exceptions were Angola, Zimbabwe and Madagascar. In Angola and Zimbabwe, elections have been brazenly manipulated and both are autocracies. Dos Santos has been in power for 36 years in Angola and Mugabe for 35 years in Zimbabwe.
Africa's democratic prospects
The good news is that the number of sit-in rulers is on the decline. Only Mugabe, Biya, Dos Santos, Nguema and Museveni remain. Africa has also become more stable and military intervention has been on the decline since the African Union was formed in 2002 with the objectives to promote peace and democracy.
Yet more still needs to be done to consolidate democracy on the continent.
Although elections have become a regular feature since 1990, the African Union needs to be steadfast in ensuring African countries adhere to the tenets of democratic rule. This must go beyond simply holding elections – the outcomes of which are not always beyond reproach.
If Africa is to prosper, the African Union also needs to stop paying lip-service to the need to censure authoritarian leaders. Their mismanagement and rampant corruption have condemned most Africans to a life of poverty despite the continent's abundant mineral wealth.