When Qantas posted a A$2.8 billion loss - the highest in the airline's history - last week, one critical point was that $2.6 billion came from a write-down of the value of the aircraft in the Qantas international fleet, as it plans to to split its domestic and international arms. It is the result of a devaluation intended to reflect the fleet's value in today's market.
Qantas wants investors to consider this loss part of its restructuring efforts to get the airline back in the black.
But given the acquisition of aircraft (leased or purchased outright) is the single most critical type of investment for airlines, can leadership decisions on fleet be blamed for the impact Qantas is now feeling on its financial health?
---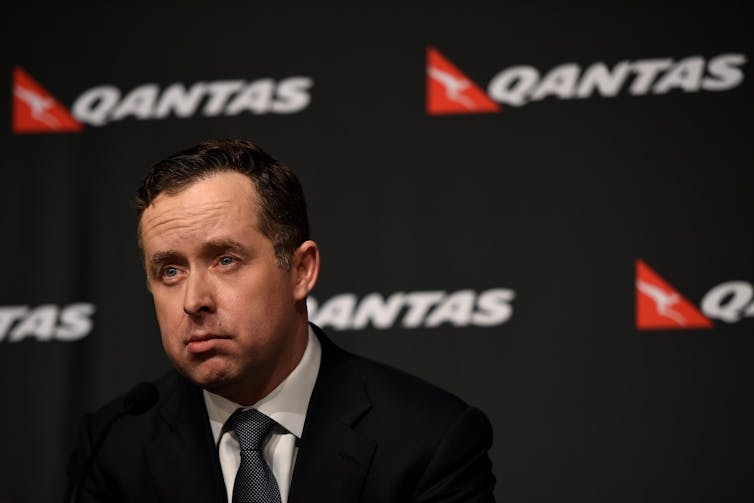 Alan Joyce:
"We have now come through the worst. There is a clear and significant easing of both international and domestic capacity growth."
---
Virgin Australia isn't immune to losses either. The company last week announced it was looking to cut costs after it posted a A$356 million net loss in fiscal 2014.
Efficiently running an airline is a tough business. It requires a high capital investment to build the fleet, high labour costs, strong exposure to market fluctuations, and it involves making decisions today with long-lasting impacts in a volatile and ever-changing industry.
In the United States, considered by many to be the most competitive domestic aviation market on the planet, every major US airline has entered Chapter 11 bankruptcy protection and has had to restructure its labour force.
Globally, industry net profit margins remain low at 1.1% of revenues in 2012, 1.8% in 2013 and 2.6% expected in 2014.
Aircraft acquisition is a long-term game
The aircraft acquisition business is not for the faint hearted as it involves large sums of money - a Boeing 777 has a list price starting at US$269.5 million.
Airlines make large calculated risks on their financial future when they decide to expand or update their fleet, and legacy airlines (such as Qantas) tend to acquire in batches.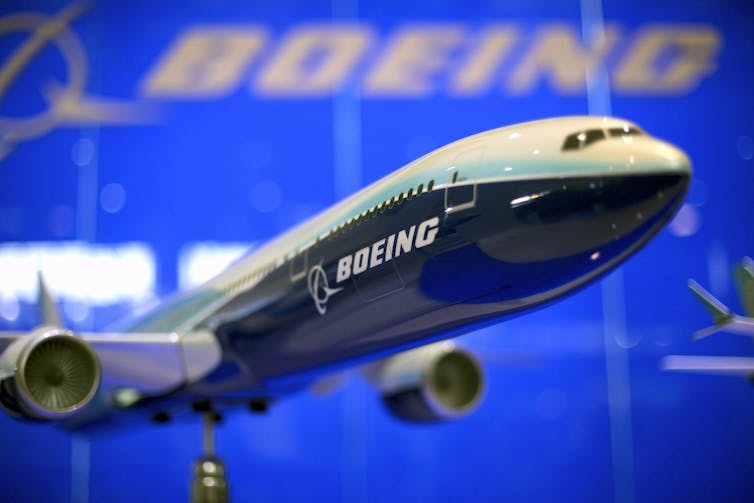 Last week, Qantas announced some changes to its fleet, as it has pushed back its purchase options for Boeing 787 Dreamliner aircraft for 12 months and delayed delivery of Airbus A320neos for Jetstar by four years.
The airline will also not renew the leases on two of its Qantas Domestic Airbus A330s, and sell two Boeing 737-800 planes. Qantas is continuing with its plan to update its fleet while strategically consolidating it over the next few years.
In the past, Qantas has been criticised for being slow at responding to changes in the aviation industry, particularly in relation to cabin offerings, with late adoption of back-seat screens and premium economy seats.
However, Qantas has been at the forefront of new generation aircraft acquisition by adding planes such as the Airbus A380 and the Boeing 787 Dreamliner to its fleet.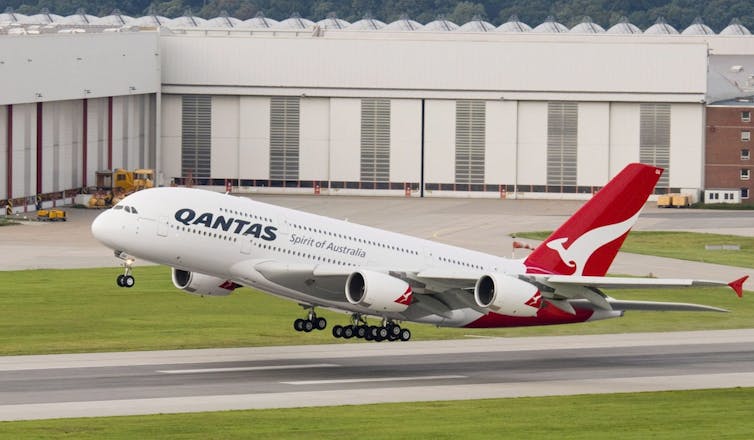 Industry insiders point the finger to Qantas' heavy investment in the Airbus A380 and Boeing 787 for its current troubles. Orders for the Boeing 777 were put aside despite it being a more established and flexible aircraft.
The issue became of particular importance following the gaps left by the temporary grounding of its A380s. It is estimated that if Qantas had bought the B777, it would have saved more than A$1 billion in fuel in the past 10 years. However, buying the 777 would mostly have resulting in a delaying for the acquisition of A380 and B787 aircraft.
Leasing rather than buying: the new emerging players in global aviation
As airlines are facing increased competition to turn a profit, leasing has emerged as an increasing trend for airlines to update their fleet.
Indeed, over one-third of the world's airline fleet is being rented through "operating leases", and you may have never heard of the big players in this growing industry.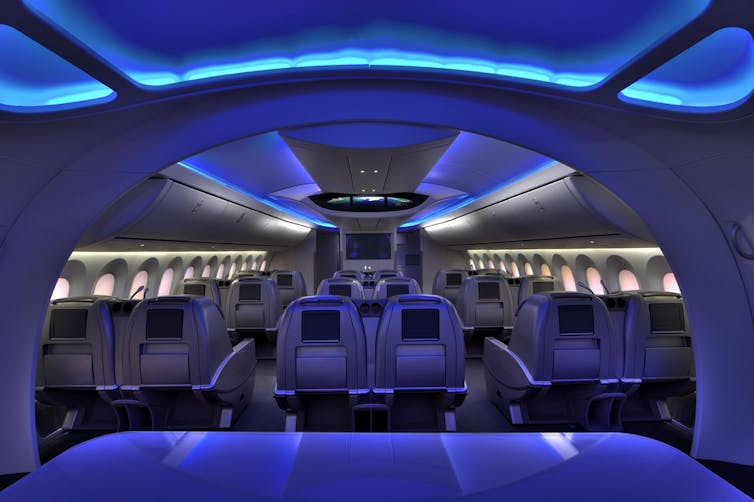 They include SMBC Aviation Capital (formerly RBS Aviation Capital), a lessor based in Dublin and recently acquired by a Japanese bank; Alafco, a Kuwaiti lessor with clients including Turkish Airlines; and AerCap, one of the world's largest aircraft leasing companies with a fleet of over 1,000 planes and headquartered in Amsterdam.
However, large airlines are still better off buying planes outright. By keeping them for their full lifespan (30 years or so), buying becomes cheaper than renting in the long term.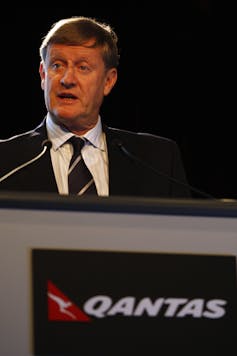 Leasing only makes sense financially for small airlines that lack capital, or for big airlines trying out new offerings. Qantas has leased some Boeing 717 planes in the past for instance.
As the largest and most critical type of investment for airlines, decisions surrounding aircraft acquisition and fleet management are key to an airline's financial health. Many are pointing the finger at the Qantas board for its decision-making on fleet management over the past few years.
The A380 is prime candidate for long-haul routes offering large capacity and high quality cabin offerings - Emirates built an entire hub at Dubai airport to accommodate its A380 fleet - and as such the Qantas board was likely trying to build its fleet for the future by betting big on the A380.
However, as the competition increased, Qantas has found it difficult to stay competitive and fill its planes to full capacity. The B777 would have offered more flexibility and its international performance has suffered as a consequence.
With this massive write down now complete, let's hope the flying kangaroo can find a safe way back to black over the coming quarters.