Dispersants used to break down the 300 tonnes of oil that has leaked from a cargo ship into New Zealand's Bay of Plenty may do marine ecosystems more harm than good, an ocean oil spill expert has said.
Since cargo ship Rena struck the Astrolabe Reef near New Zealand's Tauranga harbour last week, large clumps of oil have washed ashore and at least 53 birds (including 17 that were oil-slicked) have been found dead.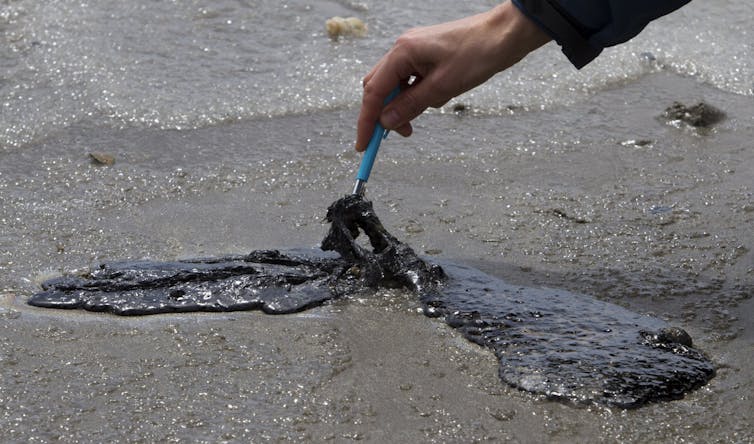 An update released by Maritime New Zealand late on Tuesday said that the ship's list had worsened to about 18° to starboard and that between 200 and 300 tonnes of oil had spilled from the ship.
"The top priority remains getting oil pumped off the vessel, before it can be salvaged," the statement said.
"A significant amount of oil is expected to come ashore in the next days."
Maritime authorities have been using dispersants to break up large clumps of oil but University of Southampton lecturer in oceanography, Dr Simon Boxall, said such chemicals can be dangerous.
"Dispersants do have a role to play but only in a few cases. There is a tendency to use them regardless," said Dr Boxall, who has experience of the Erika oil spill on France's Brittany coast in 1999, and the MV Braer oil spill in the Shetland Islands in 1993.
"Contrary to what is coming out, they are more harmful than the oil itself and they are not less toxic than dishwashing liquid. Fairy dishwashing liquid doesn't carry hazchem advice and you don't wear protective clothing and masks to do the washing up."
"In their raw form some dispersants can be very toxic and I believe will do more harm than good," he said in comments released by the New Zealand Science Media Centre.
Dr Boxall said that nature will quickly disperse and break the oil at sea without use of chemicals.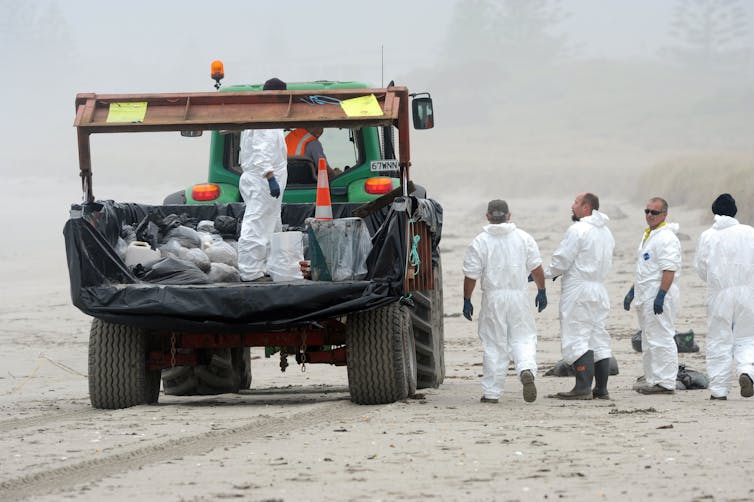 However, CSIRO research scientist Professor Nic Bax, who leads the Biodiversity Hub at the University of Tasmania, said that dispersants these days are much less toxic than they used to be.
"So the main environmental decision regarding their use is determining where the oil will have least harm – concentrated at the surface and on sensitive shorelines, or dispersed through the water column. There does not seem to be much evidence to indicate that dispersing oil leads to greater uptake by organisms, although this would be very hard to measure," he said, adding that oil that gets buried in sediments may persist for several years.
"It seems that oil will eventually be broken down by natural processes including microbial activity."