While broadband internet services get faster and faster for some, there are communities in the UK that are not fully benefiting from the technology.
It has recently become clear that many communities in rural areas cannot rely on BT to service them. It is uneconomical to provide fast broadband connections to these areas so the company has been slow to expand into them. MPs recently slammed the company's approach but their complaints have not come to much in the way of action.
In many ways, these areas actually need broadband more than cities. A lack of public transport and the dispersed population makes internet connectivity all the more important. With government services such as welfare, agricultural reporting, and tax returns all going online, and an ageing population dependent on the shrinking resources of the NHS, residents in these areas are hit in more ways than one by the lack of infrastructure.
Bypassed by the big broadband providers, some of these communities have used their own resources to set up broadband connections. They show there is an alternative to BT, if you're willing to put the work in.
Keep your servers in the lav
Deep in the Pennines, a group of once isolated villages and hamlets have become pioneers of DIY broadband. For more than ten years, the Alston Moor region of Cumbria has been serviced by a series of community-based projects which were created to connect an isolated population. It started as a project to provide funding for households and businesses to buy a PC and a year's worth of dial-up internet access and has grown into a social enterprise to which anyone can subscribe.
Cybermoor has become four separate co-operative companies which supply a variety of services related to bringing faster broadband to rural communities. When the project started, volunteers among local farmers were mobilised to dig ditches in order to lay fibre optic cable around the region providing the very best kind of connectivity.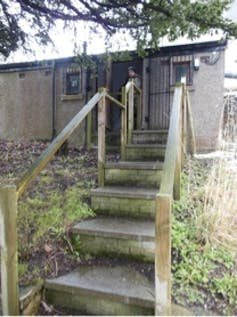 From the beginning, they have worked in cooperation with the local council and currently have their headquarters in the Alston town hall, while their servers live next door in the former village toilets, taking advantage of the drainage infrastructure already in place to use as conduits.
We analysed an internet survey of the Cybermoor members from October of 2012. It shows an area with high life satisfaction and high levels of general and online trust.
Employment on the moor, like many other rural areas, is restricted due to distance and lack of transport links. Some households are dependent on members commuting to Carlisle. Others are able to work from home, either as distance workers, or with small businesses. Many have said the service provided by Cybermoor have kept them in the area by enabling them to keep working.
Get the pints in and the internet on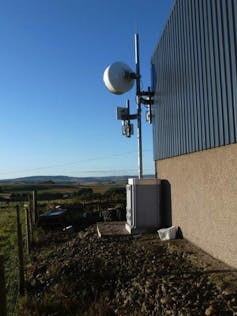 Kinmuck is a commuter village in Aberdeenshire where a local broadband project was initiated mainly by one individual with support from volunteers. It began less than two years ago, with a meeting in the local pub.
The project is run as a not-for-profit organisation, from the home of a local social entrepreneur, Simon Jones, during his spare time. He raised funding from the EU, the Scottish government, and Aberdeenshire Council.
A social enterprise, Caleycom, was set up which provides the services through subscription. It is more expensive for subscribers than a standard companies but it provides far higher and faster levels of service. The technology is provided by licenced radio link from Aberdeen via a disused steel ex-telecoms tower. Old telegraph poles and existing farm buildings are used to relay the connection.
While Cybermoor is dependent upon local people learning the technical skills and implementing the project along side professionals, much of the Kinmuck project is dependent on outside labour sourcing. But local consumers are very happy with the service and say it means they no longer have to drive back and forth to use the internet in the nearest town.
Reclaim the land
Knoydart is known these days as home to the most remote pub in the UK. But it was famous in the 19th century for Highland clearances, which displaced the local communities and replaced them first with sheep and then with deer for hunting. In the 1990s, the local people became pioneers in a community land buyout. With help from donors and after some struggle, they bought land from the landowner in order to put it at the service of the community. They are now represented by the Knoydart Foundation which also runs the local campsite and is responsible for a number of community initiatives, including hydro energy and progressive land management such as reforesting
.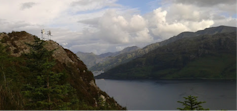 One of their initiatives is to set up a fast broadband network called "HebNet" using a microwave link from Sabhal Mór Ostaig, the Gaelic College on the Isle of Skye. Hebnet includes the small Hebridean islands of Eigg, Muck, Rum, Canna and South Knoydart. It is an extension of the rural broadband initiative in Loch Hourn to the north, initiated by Peter Buneman, a computer scientist at the University of Edinburgh, with help from the Carnegie University Trust. The fast broadband link enables the community to advertise itself to tourists and the wider world and members of the community enjoy better broadband connections if they subscribe.
These three projects show there are options open to people that BT can't or won't reach. In an ideal world, everyone would enjoy the superfast internet speeds provided to many of the country's urban areas but the BT van may never make it out to some parts of the countryside. Maybe some are better off without it.