While Hangzhou has begun counting down to the arrival of G20 delegates from around the world, #g20blue – a hashtag locals use to post about the smog-free sky – is trending on social media. The beautiful sky that is exciting residents is the result of the Chinese government's year-long efforts to clean up air pollution in the vicinity of the city.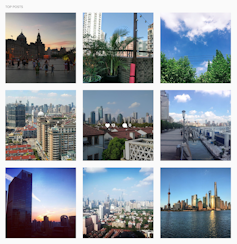 China's "cleaning agenda" for the coming G20 summit is not restricted to environmental problems, but has recently been expanded to the country's online space. A search for "G20" on WeiboScope, a censorship monitoring website, reveals a large number of posts criticising the event have been removed from Weibo, China's Twitter-like microblogging site.
While some Chinese netizens who complain about the G20 have had their posts removed from the system, others may have paid a heavier price for their criticism. On July 15, blogger "Pingzi", who was later identified as Guo Enping, was arrested for "spreading rumours" about G20 preparations.
It was Guo's viral blog post, "Hangzhou, shame on you", that brought trouble upon this public servant. In his post, Guo criticised local authorities in Hangzhou for over-spending in preparation for the G20 summit and for causing unnecessary inconvenience to residents and businesses.
China has strict laws to regulate online rumours. Under these laws, Guo was fired and detained for "groundless" claims he made in the post, which included Hangzhou's budget for the city's G20 preparations. It isn't feasible to assess the validity of actual figures in this post, because there is little official information or documentation that can be used to verify or discredit Guo's claims.
As one online forum user argues:
How do we know what Guo said in the post is wrong? Does the government dare to release its record of spending on this event?
This comment points out an important factor that leads to rumour-mongering: lack of trustworthy information. Little information is available on the local government's budget for hosting this event. When officials refuse to reveal information about issues of public concern, rumour emerges to fill the gap.
In the absence of transparency, and to discredit undesirable comments, authorities rely on the assumption that they are the arbiters of "truth".
Hangzhou 'trying too hard'?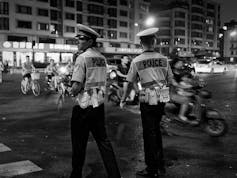 Most of Guo's criticism about Hangzhou "trying too hard" to impress foreign guests is not groundless. Based on information from the Hangzhou government's official website, the city has conducted more than 700 renovation projects and declared a week-long holiday for its residents. Also, $US1.5 billion has been spent on travel vouchers to encourage citizens to leave the town.
However, not all residents are happy about the bonus holidays. According to a recent report, local business owners complained. It is also reported that more than 250 industrial facilities in the region were temporarily shut down and religious gatherings may be banned in Hangzhou during the G20 week.
Response to Guo's arrest
In response to official media reporting of Guo's case on Weibo, a large number of Weibo users expressed sympathy for Guo.
The official report offers no systematic explanation of the "falsity" of Guo's claims. In order to deny Guo's criticism, officials simply use another "official" figure: 96.8% of local residents are happy about hosting the G20.

However, this official message has backfired. As shown in the following screen capture, most comments challenge the official survey result. Also, as some of the comments suggest, certain posts criticising the government have already been removed from the system.

Controlling rumour or suppressing free speech?
In a post-Snowden era, it is no secret that governments in both democratic and authoritarian states conduct online surveillance. However, as discussed by various scholars, the sociopolitical circumstances of China determine that internet control is driven by a different motivation and can have detrimental impacts on China's civil society.
From paid pro-government commentators on online forums to vigorous content-censoring strategies on social media, the government's approach to regulating public opinion online is evolving with China's media dynamics.
Recently, crackdowns on social media "rumour-spreading" have become increasingly frequent. As China has very limited alternative information channels, such anti-rumour policies on social media have raised concern among both commentators and scholars about Chinese people's freedom of speech.
China is now the world's second-biggest economy. However, the country's reputation for suppressing its citizens' freedom of speech is an obstacle to becoming a real leader on the world stage. Rather than constantly rejecting the widespread condemnation of its approach, perhaps it is time to show the world a more mature China that can take and respond to criticism.
The upcoming G20 summit shines a spotlight on China again. With its rich history and natural beauty, there is no better way for Hangzhou to showcase "beautiful China" than by presenting a genuinely harmonious relationship between the government and civil society.
Without this foundation, the blue sky, newly painted houses or seemingly harmonious internet may all be perceived as nothing but an unconvincing facade.