Recently published research helps clarify the risk of birth defects linked to assisted reproductive technology. The study authors (including myself) found that a major factor for birth defects was parental infertility, with an additional risk associated to certain types of assisted conception.
We studied nearly 310,000 South Australian births, including more than 6,100 births after assisted conception, in the years 1986 to 2002. The children were followed up until their fifth birthday to make sure that all birth defects, even the most minor ones, were identified.
The study was not large enough to assess the risks for individual birth defects so they were analysed in groups.
Increased risks were found for:
cardiovascular defects (odds ratio 1.33),

musculoskeletal defects (odds ratio 1.26),

urogenital defects (odds ratio 1.30),

gastrointestinal defects (odds ratio 1.36),

for multiple defects in the same child (odds ratio 1.33), and

for cerebral palsy (odds ratio 2.66).
Odd ratios are the chance of defect compared with the probability for a baby born after an unassisted pregnancy. As you can see, they are small in absolute terms.
Previous studies, such as these from 2005, 2006 and 2009, have shown that assisted conception is linked to an increased risk of birth defects.
In our study, unassisted conceptions were associated with a 5.8% chance of a birth defect (many of which were minor), while assisted conceptions were associated with an 8.3% chance.
Another way of saying this is that unassisted conceptions had a 94.2% chance of resulting in a baby with no birth defect, while the comparable figure for assisted conceptions was 91.7%. So, there's only a 2.5% difference in the chance of a child being born with a birth defect, and that chance is likely to be accepted by infertile couples who need to use assisted conception in order to reproduce.
Because of its large size, the study was able to tease out the risks associated with different types of assisted conception and identify where some of the risks lie. Intracytoplasmic sperm injection (ICSI) was linked with a higher risk of birth defects than in vitro fertilization (IVF). ICSI involves direct injection of a sperm into the egg while in IVF, egg and semen are mixed together and fertilisation occurs naturally.
In fact, IVF didn't show an increased rate of birth defects compared to spontaneous pregnancies, and the chance of having a baby with a birth defect was 32% less with IVF than after ICSI.
Unknown male infertility factors may be important contributors to the increased chance of a birth defect after ICSI. Direct sperm injection could inadvertently get around biological barriers that would normally prevent such sperm from fertilising an ovum.
Even more interestingly, the increased chance of birth defects with ICSI mainly related to embryos that were transferred fresh rather than after freezing. This may be because the stress of freezing and thawing removes vulnerable embryos that have an increased chance of developing into a baby with a birth defect.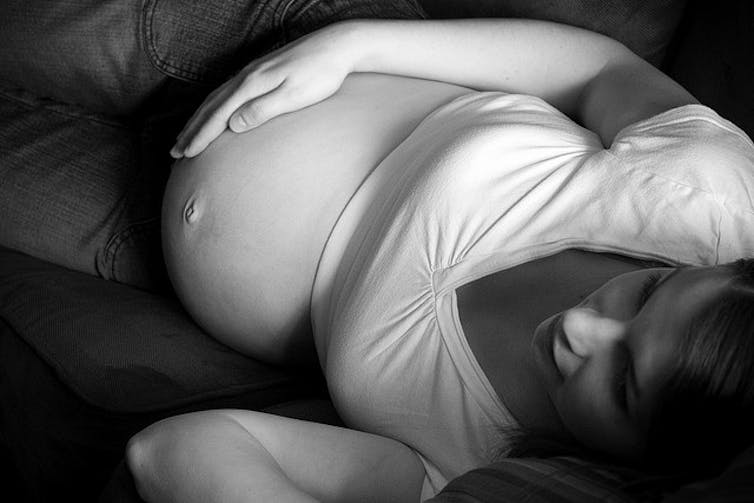 A novel feature of our study was the fact that we could compare a group of babies born to mothers who'd had a period of infertility prior to conceiving normally, with a second group of babies born after normal conception, who had a previous sibling born using assisted conception.
Both groups showed an increased risk of birth defects, indicating that couples who are infertile are at increased risk of having children with birth defects, even without the use of assisted conception. So part of the chance of having a baby with birth defects after assisted conception results from parental factors related to infertility – but it's not clear what those factors are.
The study raised concerns about the use of clomiphene (a drug used to stimulate ovulation), which is widely available in the community and outside reproductive medicine units, echoing concerns raised in a previous US study.
In the United States, about one in 60 pregnancies are associated with the use of clomiphene. But the number of clomiphene-exposed pregnancies in the current study was small. It's essential that larger and more focused studies are done to clarify the size of the risk of clomiphene exposure and ways of minimising it.
It's important to keep in mind that our research covered the period 1986 to 2002 and relates to that time. Assisted reproductive technology is continuously changing and improving, based on laboratory research and the results of studies such as ours.
Ongoing epidemiological research is needed to document (inevitably some years after the event) whether changes in technology are resulting in improved conception rates while at the same time minimising the chance of successful pregnancies resulting in children with birth defects.