As the political parties start gearing up for the 2015 general election it looks as if the Conservatives have got in early with the big-name signings to drive their campaign. The news last week that Barack Obama's campaign director, Jim Messina, had been recruited followed on from Australian Lynton Crosby's appointment in November last year.
The Conservatives can now boast the services of the man who got Obama re-elected and the man who masterminded John Howard's four election victories in Australia. Much of this is media heat and political point scoring. Messina will remain in the US, he will work to Crosby and not run the campaign or be involved in policy in the run up to the election.
The announcement of Messina's appointment achieved two outcomes for the Conservatives. First it has "wedged" the Labour Party, questioning the Labour-Democrat axis as blog posts from both sides of the political divide reflected. Second, the appointment moves the chatter on from Crosby himself who has been the story - pursued for some while over the lobbying interests he retains in the tobacco and private health fields.
Labour are currently short of a campaign manager and desperate to appoint a key figure from the Obama team themselves or even Crosby's arch rival Bruce Hawker, who is working on Kevin Rudd's election campaign in Australia.
The blend of social media and grassroots activism evident in the two Obama presidential campaigns has added a new dimension to campaigns in the UK and Australia. The main parties are desperate for some of that Obama gold dust. As a consequence the pre-campaign period has become a bit of a revolving door for election strategists.
Kevin Rudd appointed three Obama strategists including his "digital attack dog" Matthew Macgregor (who, interestingly, is a Brit). Election campaigning has moved on from when these people would remain in the shadows, engaging in their dark arts of negative campaigning, focus grouping, and voter targeting.
Premiership politics
As with the current scramble to make that marquee signing before the start of the new Premiership season, political parties want to import some talent of their own. Like Suarez et al, these stars of political marketing do not come cheap. The Conservatives may trumpet their appointments, but they cannot afford Messina full-time - and Crosby still maintains his own business and advisory interests.
As wryly noted in The Guardian on the Messina appointment: "They can buy a Formula One car, but it is going to have to drive down country lanes. Conservatives will have fewer than 100,000 members, their average age is over 60 and the headquarters does not trust them." The Labour party is even less able to afford a big name full time. So in the UK context these are hired hands, advisers that can recommend and suggest, but not necessarily lead the battle.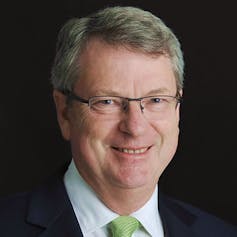 This may change; Conservative insiders are pushing for Crosby to be given free rein. Crosby, though, may not be as effective without his business partner Mark Textor on board. Textor is credited with providing the polling analysis so important to any modern targeted campaign. Textor did the job for John Howard, which Phillip Gould did so successfully for Tony Blair.
Tactics, not values
Political parties in the UK have generally shied away from appointing a non-politician to lead on the campaign. In the US it is a given that expert campaigners will lead campaign strategy and the politicians will do what they are told.
The main political parties have a rather disingenuous approach regarding advisers. They want the big signing, but insist that they have no influence on policy. The advisers being discussed here are electoral strategists, they are paid for by the party and largely give advice on party political tactics prior to and during the electoral campaign.
It is important to distinguish between different types of adviser. There has been an impressive growth in academic study in this area, largely reflecting concerns regarding accountability and transparency in various democratic systems, but also reflecting the modern electoral-professional nature of political parties. One stream of research concentrates on Special Advisers as political appointees, but paid for by the public money to support the minister and have a relationship with the civil service and others involved in policy-making.
This is a burgeoning area of research, including in particular the UCL Constitution Unit's study of Special Advisers and comparative research by Eichbaum and Shaw. Although some of these advisers may be involved in election strategy, hired hands (employed for tactical nous rather than shared values) like Crosby and Messina fall into a category of political marketing consultants, subjects of work by political marketing scholars.
Recent research by Lees-Marshment and Lillekar demonstrated that such "knowledge sharing" from travelling consultants did not, in contrast to earlier research, represent an Americanisation and indeed homogenisation of political campaigning. Rather, tools and strategy may be shared, but each campaign is adapted to the context, and circumstance of the election.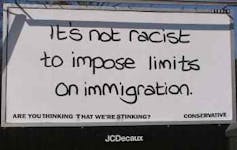 Political consultants need to work with the resources that are available in each country. Therefore the hand of Lynton Crosby, identified in his "dog whistle" tactics – that worked so well in Australia - need to be subtly adapted to the British context. When Crosby advised Michael Howard as Conservative leader in 2005, his: "Are you thinking what we're thinking" campaign was widely derided. So expect plenty more inflammatory messages on immigration and crime coming to the fore but if Messina has any influence it will be to impress that general elections in the UK are aggregate contests, still largely fought and won by local activism using local issues.