In 1982, I wrote an introduction to a survey exhibition of the work of Western Australian furniture designer David Foulkes Taylor lamenting that so little attention had "… been directed towards the recording of art and culture in Western Australia" – despite an upsurge in publications on Australian art history. The exhibition and catalogue documenting Foulkes Taylor's contribution was an attempt to redress that oversight.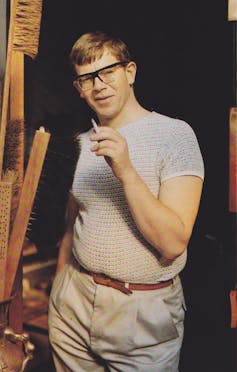 Sadly that effort seems to have failed. Kirsty Grant, the curator of the current Mid-Century Modern: Australian furniture design exhibition at the National Gallery of Victoria (NGV), has omitted any reference to Foulkes Taylor's work. His contribution to creating an appetite for modern design in Western Australia does not rate a mention. The exhibition and its substantial catalogue present a comprehensive survey of modern furniture design in Sydney and Melbourne from the second world war till the 1970s – but it is disappointing that such a misleading tagline was appended.
In a truly national survey you would expect to see some coverage of David Foulkes Taylor. The NGV publication makes no mention of any activity past the 129th meridian east longitude. The curator does note that her survey is "selective in its focus and with an emphasis on activities in Melbourne and Sydney". Still, it's hard to reconcile how emphasis can condone an omission on this scale.
It would have been more accurate to borrow from the show's predecessor at the Queensland Art Gallery last year, California Design 1930–1965: Living in a Modern Way, and abandon the aspiration to present a nation-wide survey.
To set the record straight, Foulkes Taylor not only designed some important examples of modern furniture, but he also encouraged local manufacturers Charles and Roy Catt to build mass-produced jarrah furniture that had a lasting presence in the local market.
Influenced as a student at the Central School of Art in London by the light and delicate lines of Italian designers like Gio Ponti, on his return to Perth he modified his response to suit the available conditions. He had a passion for the native jarrah timber. Hard but brittle, the wood required a more robust treatment. Foulkes Taylor's work presented a more sculptural form while concurrently highlighting the richness of the colour and grain.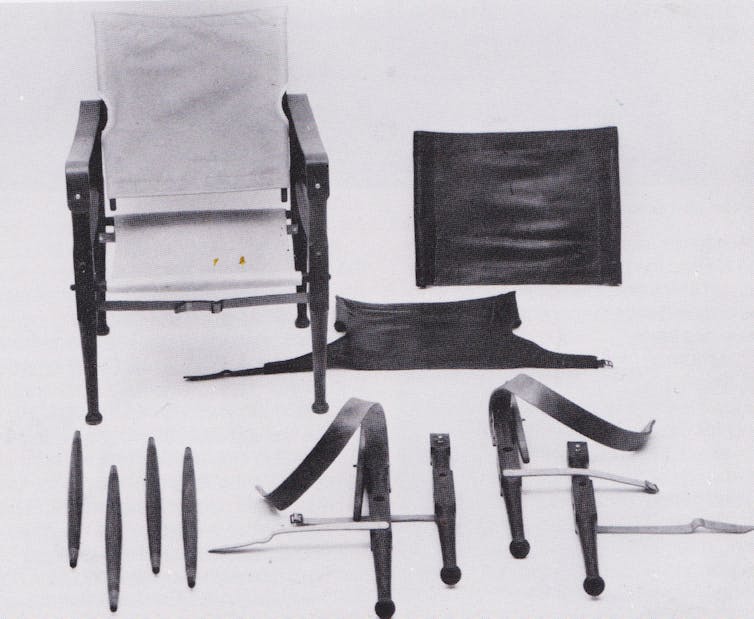 Commissions for University House at the University of Western Australia and private clients followed. His inventiveness led him to explore other materials such as tubular steel and to respond inventively to external influences.
This experimental approach led to his adaption of a British army demountable chair, which he called the Poona. His canvas, leather and jarrah chair came in kit form and was described in The Age on October 12 1959 as "…resurrected and revamped by the brilliant Perth designer David Foulkes Taylor and is sold (£15) by Andersons in Chapel Street".
In the 1950s he almost single-handedly created an appetite for modern design in Perth by importing work by international designers such as Marimekko, Arabia, Alvo Alto and Marcel Breuer and showing local artists and designers in his home and later in a purpose-built modernist showroom. This was designed by Julius Elischer and opened in 1965.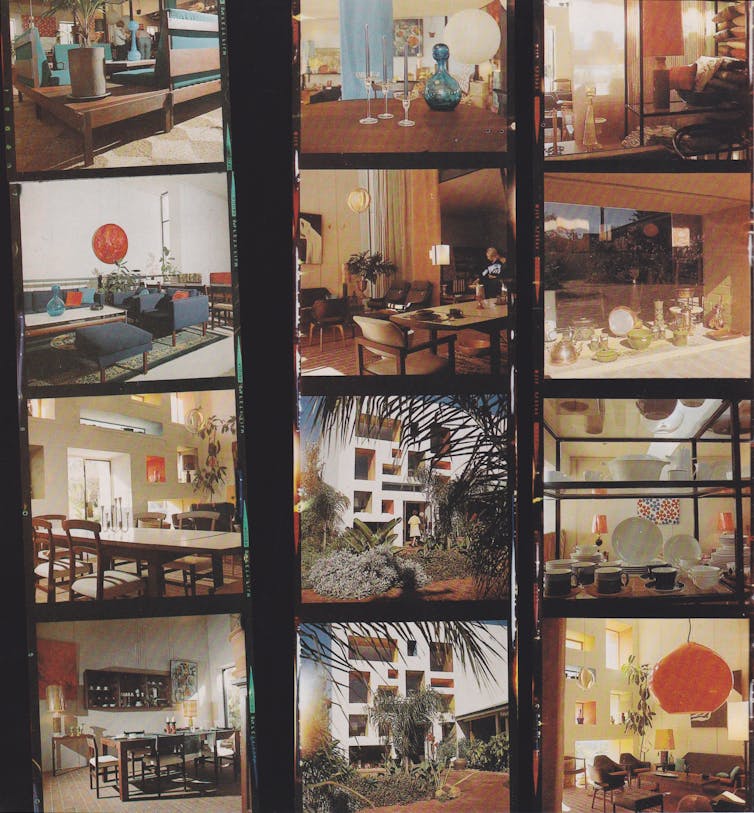 While a student at Geelong Grammar, Foulkes Taylor's art teacher had been Ludwig Hirschfeld Mack, who taught a curriculum based on his experience as a student at the Bauhaus and later teacher at the University of Craft and Architecture in Weimar. That early introduction to modernist design and the principle of economy of form inspired him throughout his life. In his showroom he combined the best in Scandinavian and Japanese design with his own furniture, creating a magnet for those attracted to the rising tide of internationalism that was sweeping Perth into the 20th century.
The former country town was shedding its husk and taking on the role of international city. Perth was in the spotlight. With the modernist Council House designed by Jeffrey Howlett and [Don Bailey](http://en.wikipedia.org/wiki/Donald_Bailey_(architect) rising up from St Georges Terrace, Howard Taylor's murals in the newly completed Passenger Terminal in Fremantle and new modernist buildings completed to house Commonwealth Games athletes, it was necessary for the citizens of this revived city to look modern too; to buy new furniture, lamps and fabrics and art by local artists.
The place to buy was David Foulkes Taylor's white showroom on Broadway, and many did.
Foulkes Taylor's tragic death in a car accident in 1966 ended the contribution of this inspired designer and impassioned advocate for modern design. It is unfortunate his contribution is not acknowledged alongside Grant Featherstone, Clement Meadmore, Wolfgang Sievers, Fred Ward and the other great Australian designers listed in Mid-Century Modern.