In late April, Google announced, in a relatively low-key post on the official company blog, the existence of Google Drive.
The service, which has been the subject of rumours and enthusiastic chatter in the tech community since early 2006, has since launched with modest fanfare.
The public's appetite for new cloud and online services seems endless at this point, so why was the reception so muted?
For a start, Google finds itself a late arrival, competing in a crowded space for the hearts and minds of consumers and businesses. Competing offerings from Dropbox, Microsoft (SkyDrive), Apple (iCloud) and Box are already entrenched in the marketplace.
These services all offer cloud-based storage – an online "locker" where you can securely store your most precious documents, movies, music and other files for safekeeping, allowing access to them from any device at any time.
Dropbox
Dropbox, which famously eschewed an acquisition offer from Apple, has found early success in the consumer cloud storage space.
It had more than 50m active users by late 2011 and has recently moved into the corporate space with Dropbox for Teams, for collaborative file-sharing within an organisation.
Box
Box is firmly targeted toward the business community, and counts 77% of Fortune 500 companies as customers. Box differentiates itself from other offerings with a larger focus on document collaboration and co-editing rather than simple cloud file storage.
There is also a sophisticated ecosystem of applications that integrate with the Box service.
SkyDrive
Microsoft has been toiling away at its comparatively unloved SkyDrive service since 2007, previously known as Windows Live Folders. In its most recent incarnation (released mid-2011), SkyDrive brings together a suite of formerly separate offerings focused on document, photo and file collaboration and sharing to offer a credible offering for consumers seeking a cloud storage solution.
SkyDrive is also baked into Microsoft's recent Windows Phone platform.
iCloud
Apple's iCloud service launched with great fanfare in June last year, focusing on ubiquitous sharing of information across Apple's ecosystem of devices and applications.
But this tight integration means the service can't be used to share arbitrary files easily among devices. As such, iCloud can be considered more of a complementary service than a true competitor to Google Drive and others.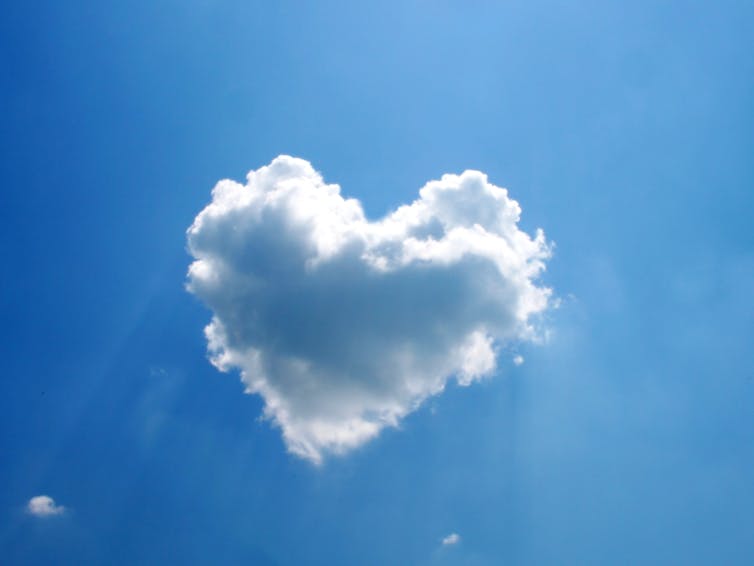 Google Drive
As a consumer cloud-storage offering, Google Drive competes directly against Dropbox and SkyDrive.
It is usable across a range of operating systems, with native applications keeping your files in sync across PC, Mac and Android, with iOS support coming soon.
Google Drive comes with 5GB of storage for free, which compares favourably to the storage offered by Dropbox (2GB) but is less than that offered by Microsoft SkyDrive (7GB).
For most users, 5GB is more than adequate for basic document storage in the cloud. But each company is betting (and hoping) users will quickly hit their usage limits once they start storing larger files including music and video.
If you do decide to pull out your credit card and upgrade Google Drive, the cost is comparable to SkyDrive and considerably cheaper than Dropbox – US$59.88 a year (US$4.99 a month) for 100GB. SkyDrive costs users US$50 a year for the same storage, compared to a whopping US$199 for Dropbox.
Your files, on the go
As with Dropbox and SkyDrive, Google Drive does an admirable job of syncing arbitrary files and folders to the cloud for easy access across multiple devices.
But how does it distinguish itself from the competition? If, like so many of us, you are already deeply embedded in the Google ecosystem (think Gmail, Google Docs, YouTube, Google+ and so on), you may find the prospect of Google Drive's seamless integration very compelling.
Users of Gmail and Google Apps can activate Google Drive with their existing credentials, removing the need to remember yet another account and log-in. If you use Google Docs, you will find your newly-activated Google Drive full of your existing documents, presentations and spreadsheets, giving you a great jumping-off point.
Google Drive has launched with a suite of integrated applications, allowing browser-based creation and editing of documents without the need for native applications.
These applications are fairly limited at this point, but will expand over time as Google follows Dropbox and Microsoft's lead in creating a rich ecosystem around the core cloud-storage product.
Locking the cloud
How does Google Drive compare in terms of security and privacy?
Dropbox boasts security comparable to that used by the banks, securing your content as it is being transferred and stored. But the company holds the all-important encryption keys, not you, the user.
Dropbox's security credentials were not aided by a high-profile incident last year in which Christopher Soghoian, an Indiana University researcher, complained that "Dropbox has and continues to make deceptive statements … regarding the extent to which it protects and encrypts data".
Both Google Drive and SkyDrive transfer data securely from customers to their respective storage clouds, but do not currently encrypt the data they store. Access to files is still protected by a username and password.
If you're ultra-paranoid you could always encrypt your files before putting them on the Google Drive, or any competing service. But this would be beyond most casual users.
Google Drive is covered under Google's recently-unified privacy policy, which has had its share of detractors, not least because of concerns about the detailed profiles Google is now able to create on its users.
But the section of the policy relating to Google Drive is in line with other providers, and gives Google the requisite permissions it needs to manage your content effectively across multiple devices and data centres.
Importantly, early concerns about Google having the right to use users' stored data as it sees fit are largely unfounded - what belongs to you stays yours.
Pick a cloud, any cloud
Which platform should you choose? That probably depends on your existing software choices.
If you're a Google-Docs-loving, Android-phone-toting user you might find Google Drive is the best fit for you. If you're a Microsoft enthusiast, you might find the Windows Phone and Office integration of SkyDrive compelling, not to mention the more generous free quota and lower upgrade price point.
Of course, Dropbox has won over many users with its broad platform support, ease of use and generous referral scheme (for every friend you introduce, you get an extra 500MB of storage).
For those reasons, Dropbox probably still represents the best bet for many consumers.
Then again, the sophisticated (and discerningly cheap) digital file hoarders – or packrats – among us might simply choose all of these services, spreading our files across multiple services.
Do you use a cloud storage service? Would you make the switch to Google Drive?