How can art and literature help us imagine a climate-changed world?
In 1995, ecocritic Lawrence Buell argued that apocalypse is the single most powerful master metaphor that environmentalism has at its disposal. Two years later cultural ecologist Eugene Anderson complained of the widespread resistance to the idea of treating environmental catastrophe with the attention it urgently deserves.
Anderson was venting his frustration with a broader public and its indifference. While the scene is one of public apathy it is also one of institution-based activism. There is a rise in ecocritical approaches to culture and history in tertiary education.
Ecocriticism into education
Carolyn Merchant's assessment of late 20th-century literature as, "a grand narrative of environmental endism" offers another explanation for ecocriticism's popularity: fear. However, it's not all about anxiety. The demand for ethically directed study through ecocriticism might reflect a growing sense of urgency, with the next generation of thinkers possessing heightened environmental morality. Classrooms are also becoming sites of discussion for imaginative futures: ecocriticism is enabling students to envision the possibility of other worlds.
Aside from the endless wave of popular disaster fiction, recent more literary offerings include, TC Boyle's A Friend of the Earth (2000), Margaret Atwood's Oryx and Crake (2003), Things we Didn't See Coming by Steven Amsterdam (2009), David Eggers' Zeitoun (2009), Solar by Ian McEwan (2010), Nathaniel Rich's Odds Against Tomorrow (2013).
Those of a poetic bent might turn to AR Ammons' Garbage (1992), Judith Wright's The Flame Tree (1993), Wendell Berry's The Farm (1995) or Alice Oswald's Dart (2002).
A glance at these texts will clarify that they are not simply peddling anti-capitalist apocalypticism. They are part of a collective cultural project that is rewiring ecological wisdom. These works invoke connections to the physical environment with a rich sense of history and sensitivity to ecosystems.
Ecocriticism nurtures a language and symbolism that enables thinking about the "impact" that humans have had on the environment and our complex relationships with the material conditions of the earth.
This shift in education – "the ecocritical turn" – is certainly significant today in the anthropocene; a geographical era defined by the human impact on the earth's ecosystems. With a move towards the US liberal arts style of education, it therefore makes sense for the humanities to tap into this important, cross-disciplinary area of study. It caters to students who want their literature classes to respond to real-world problems.
Raymond Williams' classic Marxist study of the rise of industrialism, The Country and the City (1973) has been enjoying a revival since the early 1990s. It is widely interpreted as a forerunner to today's environmental criticism. Williams' cultural analysis of rural life and the changing cityscape is a portable model of criticism. It offers historical perspectives on the relations between technology, agriculture, population and landscape, and thus can be applied to a variety of environments.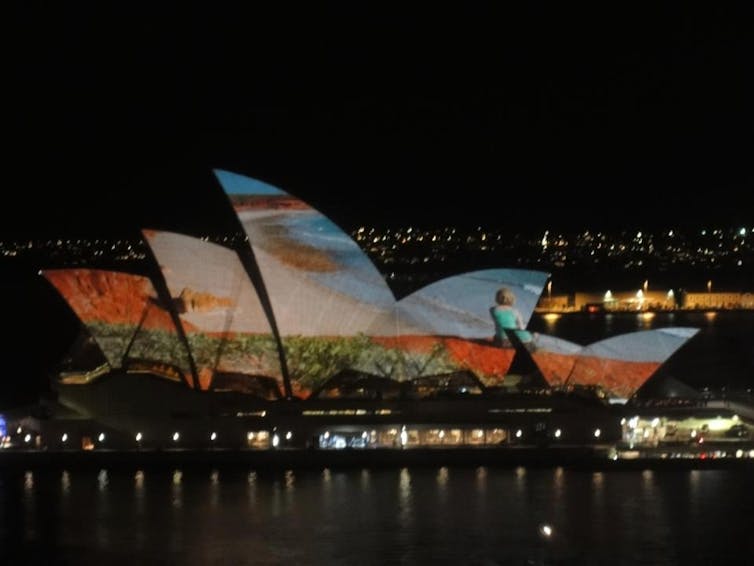 New discipline, old concerns
Environmental concerns have always been part of the literary world. Bleak House (1852-53) begins with a passage describing an omnipresent fog. Combining the symbolic and the real, Dickens' fog is a metaphor, but it is also an accurate reflection of how the 1850s London weather was affected by industrial pollutants
Dickens describes the darkened city as having "gone into mourning…for the death of the sun". This striking image refers to his contemporaries' anxieties about the cooling of the sun, stimulated by Herman von Helmholtz's 1847 essay on the topic and Lord Kelvin's work on thermodynamics. John Parham describes Dickens' writing as "social ecology"; charting, through realism, the systematic destruction of the natural world.
Dickens is not alone in his fascination. Anthony Trollope in his novella of Australian life, Harry Heathcote of Gangoil (1873), offered a critique of the Europeanisation of Australia. Trollope writes vividly of how, "the trees had been destroyed, the run of the sap having been stopped by 'ringing' the mark'".
The resolution of George Eliot's overtly Darwinian novel, The Mill on the Floss (1860), deploys a flood of biblical proportions to despatch the heroine, Maggie Tulliver, to an early grave. At the same time it neatly demonstrates the dangers of re-routing waterways.
Scholars of these texts have been mindful of the environment as more than a backdrop to human events. Only in the last two decades have new literary critical terms and theories been adopted by the academy.
Ecocriticism is poised at a very interesting place. While academic conferences in Australasia and North America incorporate artists and activists, these ecocritics are split between two camps. One is interested in the politics and impacts of the human outlook as the central species on Earth. The other articulates a fear of oncoming environmental catastrophe and how this is culturally constructed and represented.
Both seek to extend their reach beyond the academy to offer new ways of imagining our place in the depleted post-natural world.