One in four Australians was born overseas, almost half have at least one parent who migrated here, and more are speaking Asian languages than European for the first time, according to census data for 2011 released today.
Australians are also paying $500 a month more in mortgage repayments than they were five years ago, moving to Western Australian in search of work opportunities, and identifying less readily with religion, the latest snapshot of the population shows.
Among recent migrants, the number of people born in India has experienced the largest growth, increasing by 148,261 since the 2006 Census, in part due to the influx of international students from India who stay in the country for more than 12 months. It was followed by China (112,379) and New Zealand (93,934).
"We're a nation of migrants, and that trend is just continuing, as these figures show," said Professor Farhat Yusuf, a demographer from Macquarie University's Department of Marketing and Management.
"Italian and European migration was a post-war phenomenon that has been replaced. With the trouble in the Euro zone, and all the economic problems in countries like Italy and Greece, we might see an increase in people from those countries again, but nothing like figures from India and China."
2011 Census Executive Director, Andrew Henderson, said the data told a "fascinating story about the make-up of our nation. With around a quarter of Australia's population born overseas, diversity touches every part of our country, no matter where you are."
The data, collected by the Australian Bureau of Statistics, reveals that 24.6% of Australia's population was born overseas and 43.1% of people have at least one overseas-born parent.
But the United Kingdom remains the leading country of birth for the overseas-born population (20.8%). It is followed by New Zealand (9.1%), China (6.0%) and India (5.6%).
"Historically, the majority of migration has come from Europe," Mr Henderson said. "However, there are increasingly more people born in Asia and other parts of the world now calling Australia home."
The Australian population on census night last year was 21,507,717, up 8.3% on the population recorded in 2006. Western Australia, currently in the midst of a mining boom, experienced the fastest rate of growth as it attracted labour from across the country and outstripped Queensland for the first time. Its population shot up to 2,239,171, an increase of 14.3%. Queensland's population grew at a rate of 11%, the Northern Territory 9.9% and Victoria 8.5%. Tasmania (4%), South Australia (5.4%) and New South Wales (5.6%) recorded the slowest rates of expansion.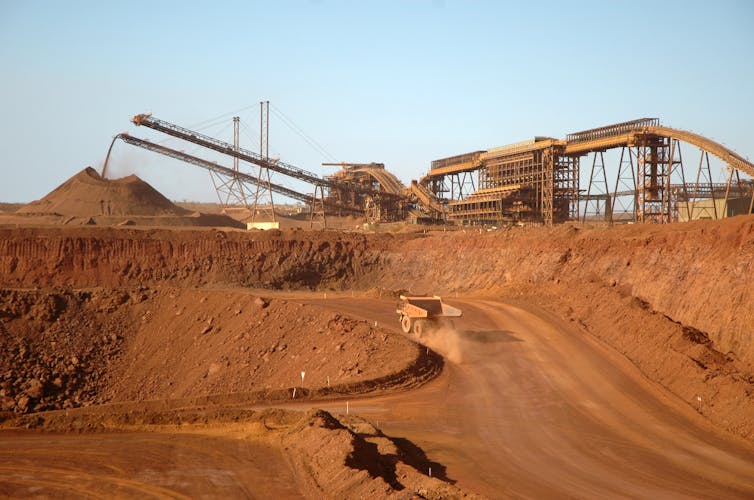 The size of the average household was unchanged, at 2.6 people. The average mortage repayment increased by $500 a month to $1800. The percentage of people who said they were married declined slightly from 2006, from 49.6% to 48.7%, while the percentage of people who said they had never been married rose from 33.2% to 34.3%.
Apart from English, Mandarin has become the most commonly spoken language (1.6%), overtaking Italian (1.4%). Arabic (1.3%), Cantonese (1.2%) and Greek (1.2%) round out the top five foreign languages. Of migrants who arrived since 2006, 33.5% speak only English at home, another 54.1% speak another language and English either very well or well, and 11.5% do not speak English well or at all.
The data shows that 76.8% of Australia's population speak only English at home.
Siew-Ean Khoo, a Senior Fellow in the Australian Demographic and Social Research Institute at the Australian National University, said that "although Asian languages are on the rise, you can see that the amount of people who speak foreign languages is still very low.
"In fact, none of the non-English languages are spoken by more than 2% of the population. We know that English-language proficiency is paramount for migrants to Australia if they are to settle in, so the migrants who come can either speak English well already, or they learn English very fast so they can get work and settle."
Christianity remained the most commonly reported religion in Australia - 61.1% of the population reported an affiliation with a Christian religion, a decline from 63.9% in 2006. The number of people reporting 'No religion' increased markedly, from 18.7% to 22.3%.
The most common non-Christian religions were Buddhism, accounting for 2.5% of the population, Islam, with 2.2% and Hinduism, with 1.3%. Of these, Hinduism experienced the fastest growth since 2006, increasing from 148,130 to 275,534, followed by Islam, from 340,394 to 476,291, and Buddhism, from 418,749 to 528,977.
"You could say Australia is becoming more secular, with the increase of about 19% to 22% of people saying they don't have a religion," Dr Khoo said. "That continues the trend over the previous decade or two decades. But we still have more than three out of four saying they are religious, and over 60% of the population saying they identify with Christianity.
"The increase in non-Christian religions is consistent with the pattern of migration over the past five years, so that's not a great surprise."