The reviews have not always been kind. The texts are rarely perceived as "literary" or even particularly important – so they don't get taken seriously. But the celebrity "femoir" – a memoir authored by a well-known female actor or comedian – has become a staple of the publishing trade over the last few years.
As I explain in a recent book chapter, the femoir occupies an important place in contemporary women's writing because they promote female empowerment. The books also embrace body positivity, and address the importance of having a supportive female community of friends.
These women writers already have hugely successful careers before they begin to write their femoirs. Lena Dunham, for example, was the creator, writer, star, and sometimes director of the hit HBO series Girls – which received a range of Emmy awards and nominations. Amy Poehler and Tina Fey are both veterans of Saturday Night Live, and Fey was the creator, writer, and star of 30 Rock, while Poehler starred in the hugely popular Parks and Recreation. Mindy Kaling, on the other hand, was the first Indian American woman to both star in and produce her own show, The Mindy Project. So why this sudden need to tell their story in print?
Brand woman
One reason might be that writing, and autobiography in particular, is a great way for women to develop their public brand. Suzanne Ferris, who has researched and published on popular women's writing, compares the femoir to chick lit – as this new style of memoir often follow the traditional structure of a female protagonist overcoming various personal and professional obstacles.
The reader might hear about one of Kaling's bad dates, or about Fey's struggles to balance being a mother and being a professional working woman. But within the genre, each writer also emphasises professional advancement over personal success.
None of these books ever offer any real details about the women's personal lives beyond a few anecdotes that could be shared on a late night talk show. But the femoir offers the reader the illusion they are being told highly privileged information, and this is hugely important part of the genre's appeal.
Speaking out
For Dunham, Fey, Poehler and Kaling, writing has always been an important part of their career. Although they are famous for performing, most of them started out as writers. Kaling, for example, got her break as a one of the writers for the US version of The Office.
Writing for The Guardian Hadley Freeman suggests that the main difference between memoir and femoir is the construction of the narrative voice. A memoir is usually published because the story is special or unique, but the very appeal of the femoir is that its writer is – apparently – just like the imagined (female) reader.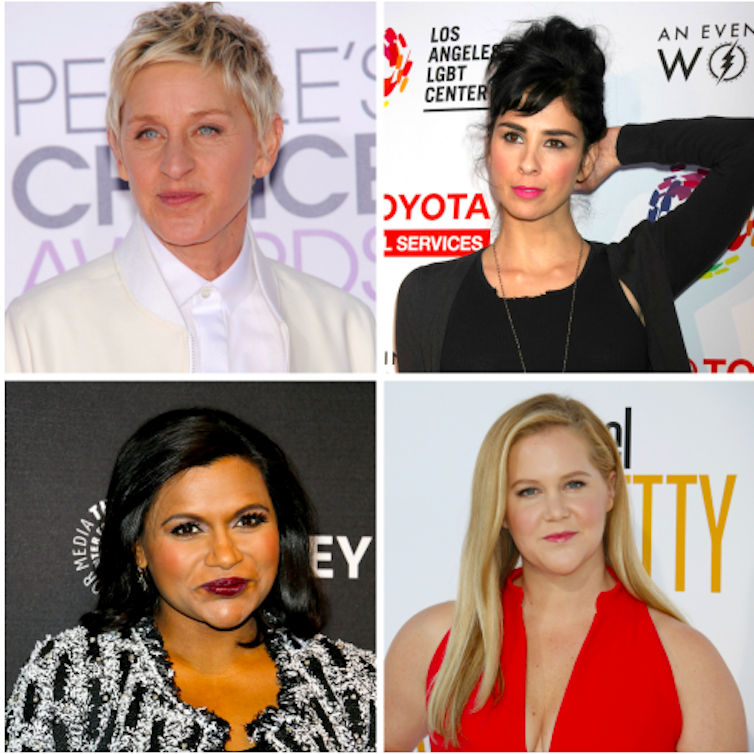 As a narrative voice, the author of the femoir must be funny and relatable. She must be every woman to every reader, or her book will not be successful. This is a hugely important part of the brand. A femoir is not meant to be a weighty autobiography but instead is designed to be a fun and entertaining read.
As well as a life story, a femoir nearly always features some kind of interactive element. Amy Poehler's Yes Please is broken up with collages and photos, and there are even several sections where the reader can make her own notes, suggesting an even closer imagined affinity between celebrity narrative voice and the reader.
Female communities
Men, of course, are rarely asked to account for their professional achievement. But for these authors, telling their story becomes a useful way for female comedians to explain their brand and recount their successes.
One of the most striking features of the femoirs is how much the writers tend to reference other female writers in the genre. There is a lot of emphasis on how important it is to have the support of other women. Fey, for example, writes several "love letters" to her friend and frequent collaborator, Poehler, encouraging the idea that female community is central to individual female accomplishment.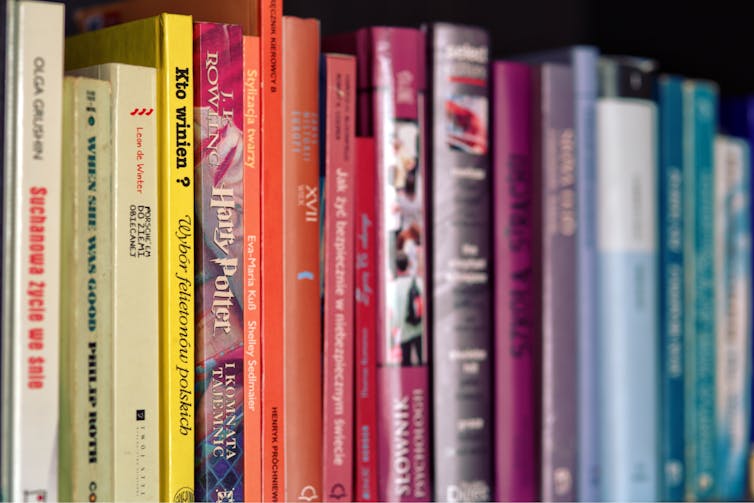 There are, of course, a lot of criticisms to be made of the femoir. They are highly performative types of writing, they are designed to be commercial, and some of them have clearly been helped along by ghost writers. But the genre is still hugely popular and several UK performers – Caitlin Moran, Sara Pascoe, Sarah Millican – have joined the ranks in recent years.
Although femoirs are often dismissed as celebrity memoir (which is undeniably what they are) it is sometimes forgotten that many of these women all wrote their own material for the stage and screen long before they began to write a version of their autobiographies. The femoir is just their latest medium.