David Cameron has reminded us once again that our children and young people should aspire towards excellence. According to the prime minister, schools should be doing more to ensure that children have the opportunity to model themselves on top entrepreneurs and learn how to make a profit.
This sort of discourse simply reinforces what we've known for some time: corporate mentality has hijacked education. The raison d'être of students, teachers, schools, universities, and academics is to sell education and knowledge, while managing their image in the competitive educational marketplace.
Labour's shadow education secretary Tristram Hunt, has also jumped on the band wagon. Hunt's suggestion that children as young as seven should have their ambitions raised through exposure to careers education from future employers is further evidence that our political elite view education as a corporate production line.
Pervasion of corporate language
Spearheading such change has been the new language of excellence to which Cameron alludes, where performance can be clearly defined, quantified, monitored and managed. It has become a narrowly defined standard of performance that schools, universities, teachers, lecturers, and students are pressured to strive for.
Universities are jostling for league table positions in relation to teaching and research excellence. Governments want school teachers to aspire to it. Schools are tying themselves in knots to get themselves rated as excellent by schools inspectorate Ofsted. And university careers services are advising students to "strive for" it.
But there is an urgent need to consider how young people and their teachers are transformed when the sole focus of education is the pursuit of excellence. Cameron's recent statement reinforces that it is now common sense that educational establishments should look for and locate excellence within themselves and young people.
Impact on creativity
But while we are all turning ourselves into pretzels, like performing monkeys, trying to emulate a myopic version of what excellence is, we are losing sight of what this is doing to us. We become performers, dancing to the tune of excellence. We are preoccupied with the extent to which our learning, teaching, and research replicates it.
A study by the UCL Institute of Education nicely captures the theatrical displays performed by teachers under increasing pressure to reproduce excellence for school inspection agencies. One, senior secondary school manager, said:
We got very, very good at applying the very bland OfSTED model to our teaching. Why don't you get OfSTED to come and analyse theatre plays and concerts because they know the exact formula that makes them successful and satisfactory? We got very good at producing OfSTED satisfactory type lessons and this is all very well but teaching is an art as well as a science, and if you take all the artistry out of it where is it going to go?
Well said. Teaching is an art. And the same has been said about learning, research, and knowledge production in academia. Surely education is as much about expression of ideas and individuality, about enabling people to lead personally meaningful lives. Under the scrutinising gaze of excellence, all people come to know about themselves is the extent to which they deviate from its image. As the educationalist Ken Robinson has suggested, performing and replicating corporate excellence kills creativity, diversity, individuality, and authenticity.
American education Kenneth Saltman, in his book Collateral Damage: Corporatising Public Schools, implies that a narrow definition of corporate excellence in schools is often a political smokescreen. It does not refer to excellent services for children and young people, to excellent working conditions for teachers, or to excellence in helping to educate critical young people for social and political change.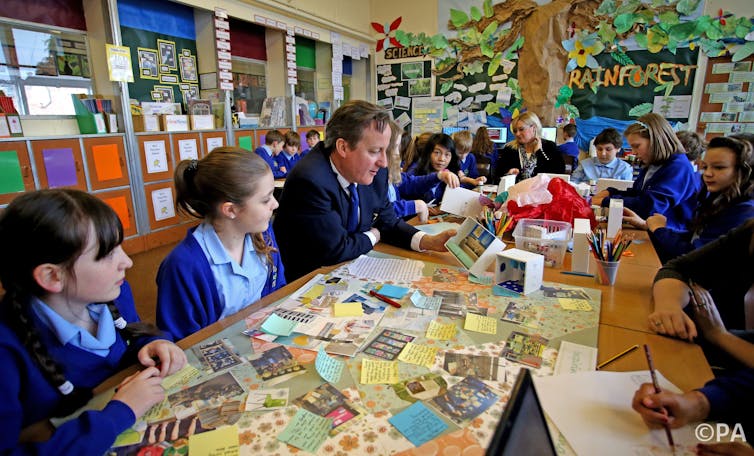 In the current climate, it is people's responsibility not to fall short of excellence. If they fall short, then they need to work on fostering the temperament that will ensure they do better. Careers services and human resources departments in schools and universities are in place to manage them towards it.
The meaning of words like excellence can quickly become culturally ingrained common sense. Yet we often fail to question how such taken-for-granted meaning is symptomatic of our changing education system. Rather than embracing it, children, teachers, students and academics should revolt against the current construction of excellence.