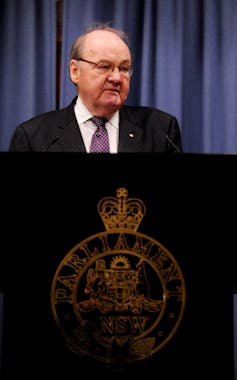 The Sri Lankan-born Australian who yesterday filed an indictment in the Melbourne Magistrates Court against his homeland's leader is not alone in believing that President Mahinda Rajapaksa might be a war criminal.
As Wikileaks' Cablegate releases revealed last year, the US Ambassador to the Democratic Socialist Republic of Sri Lanka, Patricia Butenis, also considered Mr Rajapaksa responsible for war crimes in 2009 when government forces finally destroyed the Tamil Tigers, and allegedly killed tens of thousands of Tamil civilians in the process.
In a January 2010 cable, Ms Butenis wrote that "Accountability for alleged crimes committed by GSL [Government of Sri Lanka] troops and officials during the war is the most difficult issue on our bilateral agenda."
"President Rajapaksa's promises personally to stand up to any international power or body that would try to prosecute Sri Lankan war heroes," Ms Butenis wrote.
The US ambassador wrote that she knows of no governments "undertaking wholesale investigations of its own troops or senior officials for war crimes while that regime or government remained in power."
"In Sri Lanka this is further complicated by the fact that responsibility for many of the alleged crimes rests with the country's senior civilian and military leadership, including President Rajapaksa and his brothers and opposition candidate General Fonseka," wrote Ms Butenis.
Mr Rajapaksa yesterday arrived in Perth ahead of the Commonwealth Heads of Government Meeting, and with the indictment now filed against him in Melbourne, The Conversation asked experts for their responses.
Donald Rothwell, Professor of International Law, Australian National University
The most significant hurdle is that the Commonwealth Attorney General [Robert McLelland] needs to give the go ahead for any war crimes prosecution to proceed.
Until such times as that happens … no arrest warrant can be issued, and that's even before we get the matter into court.
The Attorney General has a fairly broad discretion in these matters by reading of the Commonwealth criminal code and that's one of the reasons why the code takes into account the political nature of some of these types of crimes.
That's irrespective of the status of the individuals involved - it goes to the political nature of war crimes.
There is a severity threshold that's relevant for these types of war crimes prosecutions and that obviously does involve something of a political judgement as to whether or not the war crimes that are alleged to have been committed are of such a severe nature that Australia would necessarily become involved in the prosecution of such a case.
This really is brewing as being quite an unprecedented situation.
The most recent examples of war crimes against foreign nationals in Australia occurred in the late '80s and early 1990s when the Hawke government established a war crimes unit in the Attorney General's department.
Whilst a number of war crimes were investigated and fairly advanced proceedings occurred none of the matters ever went to trial.
In any event, none of those persons held political offices such as the individual currently under consideration.
They were all from World War II.
Australia has hardly been at the forefront of raising concerns about war crimes or possible war crimes having been committed in Sri Lanka, and Australia doesn't have a history of robust engagement in war crimes prosecutions.
So all of that when put into the Australian context, and when you combine that with CHOGM, and the impact that this could have upon CHOGM, one could see that political conditions could come into play.
Even if the decision [to proceed with a case} was made, the Attorney General could simply delay until the Sri Lankan president has left the country, thereby avoiding that particular issue.
The war crimes unit in the Attorney General's department has been disbanded and that in itself raises interesting issues about how the Commonwealth actually goes about investigating [alleged war crimes].
In the two matters that have been brought to the attention of the Commonwealth, they've been self-generated: one by the International Commission of Jurists, and also by the former Sri Lankan-now-Australian national who launched a brief before the Victorian court.
So these matters have not been initiated by Australian Government agencies.
It's been the position of many Australian governments of different ilks that Australia would take a leading position in terms of war crimes matters. Australia has been exceptionally supportive of the war crimes processes at the international level such as the International Criminal Court and various ad hoc tribunals … but there's not a lot of evidence of Australia pursuing these types of war crimes prosecutions or crimes committed by non-Australians.
So there's a bit of an inconsistency there between the strong position Australia adopts at the international level and what might appear to be some indifference at the domestic level.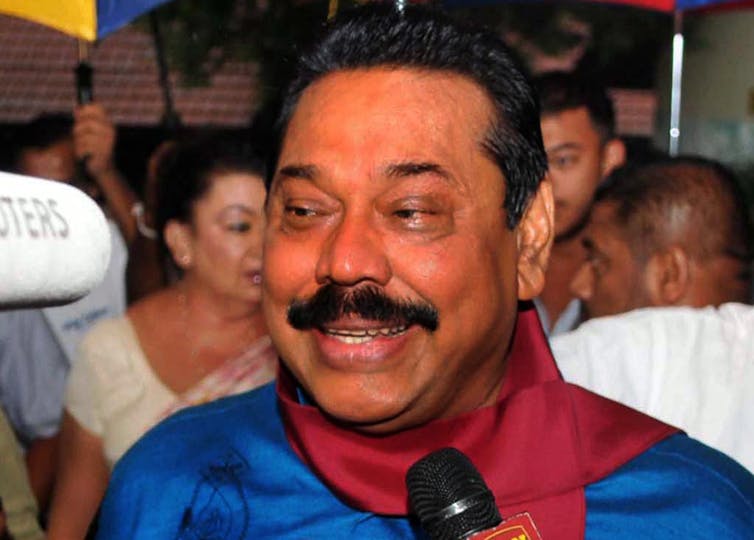 Jake Lynch, Director of the Centre for Peace and Conflict Studies, University of Sydney
Wikileaks also revealed that President Rajapaksa had attended a meeting of Western diplomats who were being shown by the American ambassador aerial photographs in the possession of the American embassy.
They showed before and after photographs in a so-called no-fire zone, and they showed that a hospital [in a Tamil Tiger-held area] had been flattened.
This was when the bombardment was still ongoing. So, in other words, the president himself was alerted to what appeared to be a breach of the no-fire zone in time to take decisive action to stop any further breaches.
But he did not do so. That was quite a few days before the end … and the point is there were quite a lot of further instances which could give rise to war crimes allegations.
There have been several reports [alleging war crimes]; there's the US State Department report which really just collated the credible accounts which had reached the outside world - there were about 160 separate incidents of civilians being killed of which there were about 130 that could only be attributed to the Government side - that's the vast majority of instances.
There was also the report by the International Crisis Group which strengthened specific allegations against the Sri Lankan Government.
And then there was the report by the UN expert panel, which recommended the international independent investigation.
The UN Secretary General, Ban Ki Moon, has said 'I've gone as far as I can on my authority as Secretary General.'
He's effectively waiting to be instructed by either the Security Council or the Human Rights Council to order a UN investigation, and I think he should do so.
Everybody is lining up saying 'Oh, we've got to wait for the [Sri Lankan Government's] Lessons Learnt and Reconciliation Commission report next month but that violates one of the corollories of justice - that you shouldn't be in charge of investigating yourself.
And there have been so many investigations in Sri Lanka over the years where any semblance of due process of the judicial system has been ruthlessly ground out by the Government and none of these investigations have led to any satisfactory outcomes. It's just a kind of holding operation, really.
It comes down to the Security Council or the Human Rights Council, really. There is a very remote chance that an Australian court is going to overturn the sovereign immunity of President Rajapaksa.
So it will come down to the Security Council or the Human Rights Council asking the International Criminal Court to issue an indictment because there's no sovereign immunity before the ICC.
It can't be an initiated from Sri Lanka because Sri Lanka hasn't signed up to the Rome Statute which brought the ICC into being.
The hope is that Russia and China would not veto a request to the ICC, but it will be so clear that large numbers of civilians were killed. It is also abundantly clear that command responsibility lies with President Rajapaksa, who is in political terms an extremely unpleasant character. And it will be equally clear that the international community has now in its hands the means to bring him to justice.
So to obstruct that sequence of events would attract quite a bit of opprobrium in the direction of the Chinese and the Russians, and they may not actually want to do that.
What is unfortunate at the moment is that they can maintain an implicit veto without ever being brought upon up on to cast it, because nobody is taking the initiative to forge the issue through.
I actually think Australia should make that one of its campaign slogans in its campaign for a UN Security Council seat: 'If it's not resolved by the time we Australia get on the Council, we will make sure we push it when we get there.'
But at the moment it's like the bystander-effect: the more people who witness a fire, the less likely it is that anyone will call the emergency services.
Nobody has really stepped up to take responsibility, unfortunately.
Should diplomatic immunity apply in Australia to President Mahinda Rajapaksa and other world leaders facing serious and credible allegations of war crimes? Should Australia re-open a war crimes unit within the Attorney General's Department? Your comments on these and all related matters can be entered below.