Today, indie-rock, indie-folk, indie-dance, indie-hip-hop and even indie-classical are common terms used to describe the sonically discernible offshoots of an evolving genre once referred to as "indie".
The term derives from "independent" – which is to say a record label operating independently from commercial, mainstream record companies. Such independent record labels existed long before the iconic labels of UK post-punk era music, such as Rough Trade and Creation.
Sam Phillips' Sun Records and Berry Gordy's Motown were independent labels in the 1950s and 60s; these auteurist founders often took on A&R, managerial, engineering and production duties as well as overseeing the manufacturing and distribution processes.
But Sun Records' country and blues (Johnny Cash, B.B. King) and Motown's soul canon (Smokey Robinson, The Jackson 5) were never described as indie. And that's because, aesthetically, indie music has evolved to mean more than simply an association to an independent record label.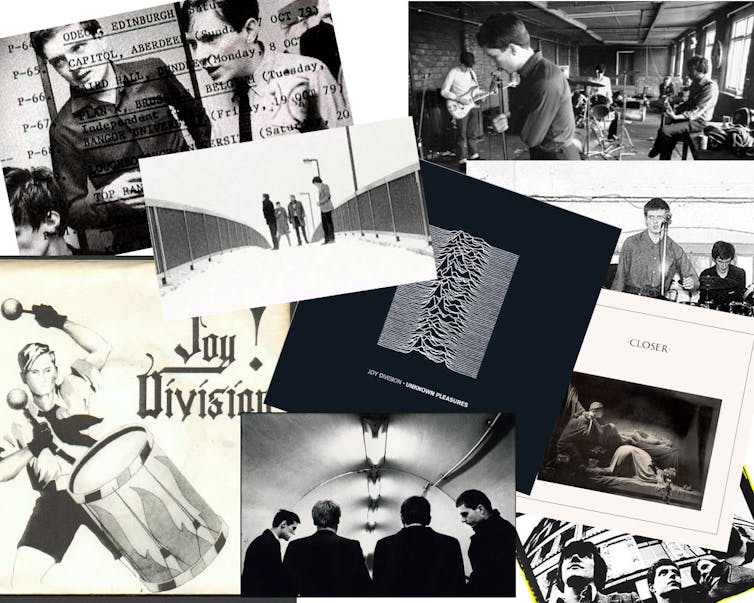 Indie as a defined musical genre descriptor emerged from post-punk, new wave and "alternative" music released on late-1970s UK independent labels.
Tony Wilson's Factory Records, Daniel Miller's Mute, Chris Parry's Fiction and, perhaps most famously, Geoff Travis's Rough Trade were all founded in 1978. From the beginning, indie's musical aesthetics were hard to pin down; the dark, heavy, rhythm-centric intensity of Joy Division's Unknown Pleasures (Factory, 1979) was a musical world away from the synth-laden, upbeat electro-pop served up on Depeche Mode's debut album Speak & Spell (Mute, 1981).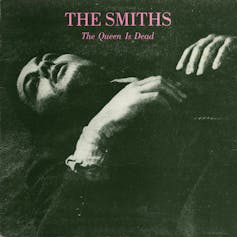 By the mid-1980s, Manchester band The Smiths (Rough Trade) came to exemplify indie both musically and culturally. Together, lead singer Morrissey's observational, experiential and socio-political lyrics delivered in dead-pan, poetic monologues over Johnny Marr's jangly, multi-textured, often tremolo and reverb-soaked guitar were an authentic, culturally-resonant antidote to superficial, major-label manufactured pop.
The Smiths' albums Meat is Murder (Rough Trade, 1984) and The Queen is Dead (Rough Trade, 1986) are quintessentially indie records – benchmarks in sound, style and wider socio-cultural significance.
Despite much dance, electronica, metal and country musics released on independent labels from the 1980s onwards, indie has come to evoke non-commercially driven, song-led and guitar-oriented music embracing DIY aesthetics. It's texturally lighter than classic rock, often featuring earnest, emotive and realist – borderline pessimist – lyrics with strong socio-political and arts references.
Independent music recordists have also played a key role in constructing the sonically identifiable character of indie music. Record producer John Leckie (The Fall, The Stone Roses), Southern Records' late founder John Loder (The Jesus and Mary Chain, PJ Harvey) and stateside recording engineer Steve Albini (Pixies, Throwing Muses) are three whose maverick recording methods shaped indie as a distinct musical contrast to constructed, polished mainstream pop.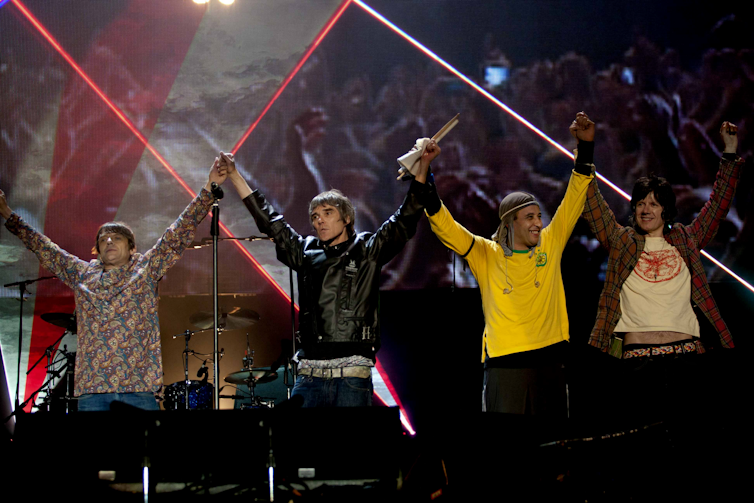 Labels and genre
Independent record labels are barometers of musical authenticity because artists tend to retain more creative control over their musical and aesthetic direction than if signed to a major label. Subsequently, independent labels are historically and aesthetically aligned to niche genre, as the earlier examples of Sun and Motown illustrate.
The Jerry Dammers-founded 2-Tone label (The Specials, The Selecter, The Beat, Madness) was an essential disseminator of early 1980s ska-punk fusion. Independent US labels Def Jam (Run DMC, LL Cool J), Tommy Boy (De La Soul, Coolio) and Death Row (Dr Dre, Snoop Dogg) were synonymous with the "golden age" of 1980s and 1990s hip-hop.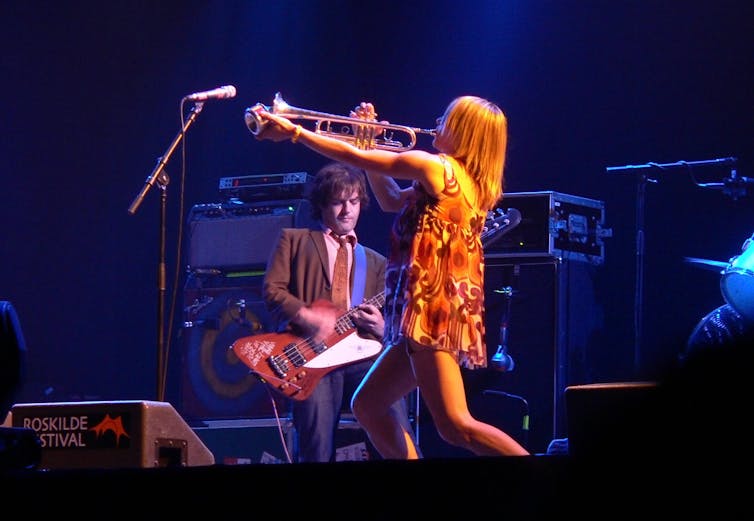 Founded in 1986 by Bruce Pavitt and Jonathan Poneman in Seattle, Sub Pop (Sonic Youth, Mudhoney, Soundgarden) pioneered a heavier brand of US alternative indie. The label became synonymous with grunge music, largely due to the raw, distortion-laden sound of its most famous signing, Nirvana.
Relationship with commercial mainstream
The ways in which indie artists negotiate the commercial mainstream, while simultaneously retaining their authenticity, are as varied as they are challenging.
US band REM created a strong indie foundation – five albums released on the I.R.S. label between 1983-1987 – before signing a multi-million dollar deal with Warners in 1988. Nirvana managed a successful move from Sub Pop to DGC (Geffen/ Universal) in 1990 – an example of a band moving to a seemingly independent label that in reality was a major label subsidiary.
Major labels recognise independent "authenticity" as currency and as such, often "pass off" their major signings as independent. In the early 1990s, UK indie band Ned's Atomic Dustbin released three albums to global critical acclaim on Furtive, an independent label created for the band by Sony.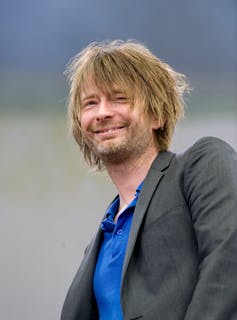 Indie music reached a commercial peak in the mid-1990s, culminating in Britpop, a form of guitar-led indie-pop/rock songwriting referencing class politics and culture, delivered in strong, regional British accents.
Blur (Food), Pulp (Island) and, particularly, Oasis (Creation), transcended their independent roots and achieved global success on an unprecedented scale. Oasis alone sold more than 70 million albums. Post-Britpop, major labels viewed indie as viable music for the commercial mainstream.
Into the 2000s, Parlophone (EMI) signings Radiohead and Coldplay maintained a degree of independent "credibility", despite the stadium tours, global distribution and chart successes usually ascribed to commercial pop artists.
Indie today
In recent times, indie culture has been criticised as homogenised, snobby and decidedly lacking in the strong socio-political messages it was once renowned for. Musically, what used to be termed indie is now a multitude of subgenres.
In 2012, Pitchfork identified "indie-classical" as a subgenre, recognising a new movement of contemporary musicians, such as Jonny Greenwood (Radiohead) and Andrew W.K. shifting into experimental, classical performance and composition.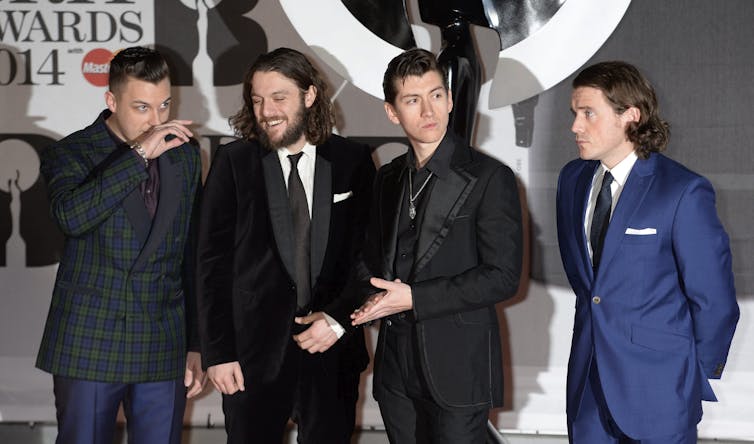 The stripped-back, lo-fi production aesthetics and traditional song form heard in the music of Fleet Foxes (Sub Pop) and Bon Iver (4AD) exemplify current, indie-folk subgenre. Today, indie music is most relevant when performed to festival crowds.
With their unique brand of art-indie, Montreal-based Arcade Fire (Merge) have played to global audiences in the hundreds of thousands. Abrasive, northern UK indie-rock band, Arctic Monkeys (Domino) are another example of an independent band to have won over festival scenes with their frantic, raw performances.
Today, indie does not simply mean independently released music, nor does it describe any single genre of music. It's an all-encompassing terminology that describes general resistance to popular and mainstream culture, evoking realism, independence and authenticity.



Suggested further reading:
Rip it up and Start Again: Post Punk 1978-1984, by Simon Reynolds. Faber & Faber.

Murmur by J. Niimi [REM]. Bloomsbury Academic.

The Stone Roses and the Resurrection of British Pop, by John Robb. Random House.

My Magpie Eyes are Hungry for the Prize: The Creation Records Story, by David Cavanagh. Virgin Books.

Making Overtures – The Emergence of Indie Classical, by Jayson Greene. Pitchfork.
Suggested further listening:
Joy Division, Unknown Pleasures (Factory)

The Fall, Grotesque (Rough Trade)

REM, Murmur (I.R.S)

The Smiths, Hatful of Hollow (Rough Trade)

Pixies, Surfa Rosa (4AD)

The Stone Roses, The Stone Roses (Silvertone)

Ned's Atomic Dustbin, God Fodder (Furtive/ Sony)

Oasis, Definitely Maybe (Creation)

Arctic Monkeys, Whatever People Say I Am, That's What I'm Not (Domino)

Fleet Foxes, Fleet Foxes (4AD)

Arcade Fire, The Suburbs (Merge)