Facebook announced overnight that it's going to sell US$5 billion of shares in its long-awaited initial public offering (IPO). Company executives filed the official paperwork to get the IPO process underway, but it's likely to be May before Facebook shares will be available for purchase.
If Facebook's target of US$5 billion is reached it will be among the largest tech IPOs in history. By comparison, Google "only" raised US$1.9 billion in its 2004 IPO.
Analysts have estimated Facebook's total value after the IPO may rise to as much as US$100 billion. This would make the social networking giant more valuable than Amazon.com and about as valuable as McDonald's.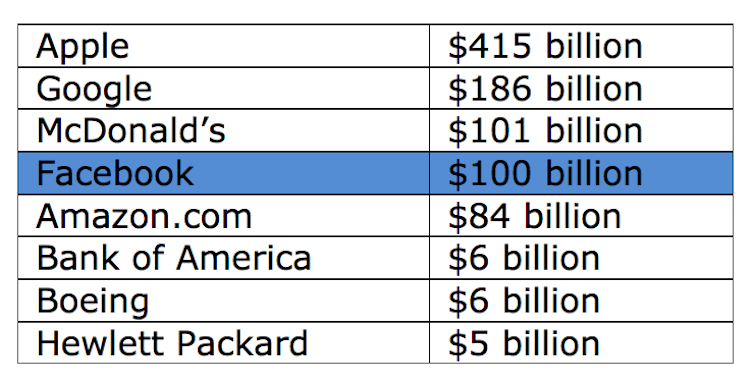 Of course, the thing that really matters is how much revenue Facebook can, and will, make. Part of the excitement around the IPO is that, once Facebook goes public, all of its internal financial workings become public. Until now, those workings have largely been a matter of speculation.
Estimates had previously put Facebook's revenue at between US$3.5 billion – US$7 billion.
In fact, Facebook made US$1 billion profit on revenue of US$3.7 billion in 2011, up from US$1.97 billion in 2010.
Does Facebook make enough profit to justify the valuation?
Facebook currently has 845 million users and is expected to pass the 1 billion user mark in August. Roughly half of those users are active on a daily basis. When you consider Facebook had 12 million active users in 2006, this has been phenomenal growth.
Clearly, social network platforms – and Facebook in particular – are part of the fabric of the lives of most people with access to a computer and the internet. This is unlikely to change, just as email is still a fundamental part of how we communicate.
The question is whether Facebook can continue to grow along with the evolution and emergence of other modes of communication and interaction. The expansion of the "like" feature to a range of gestures is just one example.
Of course, with every shared interaction, Facebook gains more data to use in targeting advertising, which is where most of the potential revenue opportunities lie. This is, of course, if Facebook can avoid extended battles over user privacy issues.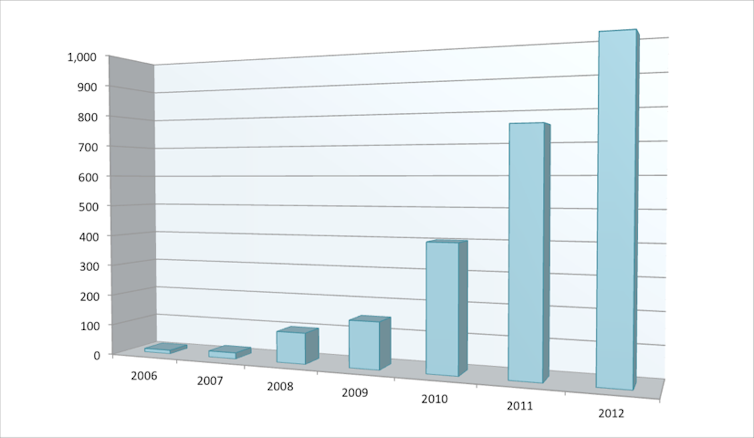 Is going public worth the risks?
It's perhaps worth asking why Facebook wants to go public at all. Going public changes the way companies operate as their operations become more transparent to the public and shareholders sometimes have an increased say in how the company should run.
There's also the real possibility the IPO won't be as successful as hoped, in which case there could be a perception issue that could stay with the company.
There are a number of reasons a company goes public – the most obvious being that it allows employees to cash shares that they own in the company. Mark Zuckerberg alone could make $24 billion from the sale. More than 1000 employees could become millionaires, on paper at least.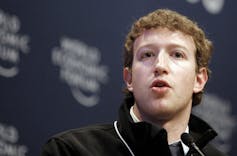 Facebook, as with all tech companies, faces competition in recruiting and retaining quality staff. Having actively traded shares that are (hopefully) increasing in value is a powerful employee incentive.
The other, and probably "official", reason for going public is to raise cash for the company itself. The cash generated by the IPO would give Facebook the ability to accelerate its expansion through the purchase of other companies. Or it could simply fund the development of new businesses or functionality.
Where is Facebook heading and how does it affect its users?
The announcement of the impending IPO leads to the question of where next for Facebook and its users. Most of Facebook's revenue comes from advertising. It has become the largest platform for display advertising in the United States.
Users already spend more time on Facebook than Google, Yahoo or Microsoft and this is something that's set to increase, with Facebook offering more services from directly within the website, such as purchases of services and products.
What exactly these new products and services are going to be is still a matter of speculation. Suggestions have been made that Facebook will strengthen its mobile site.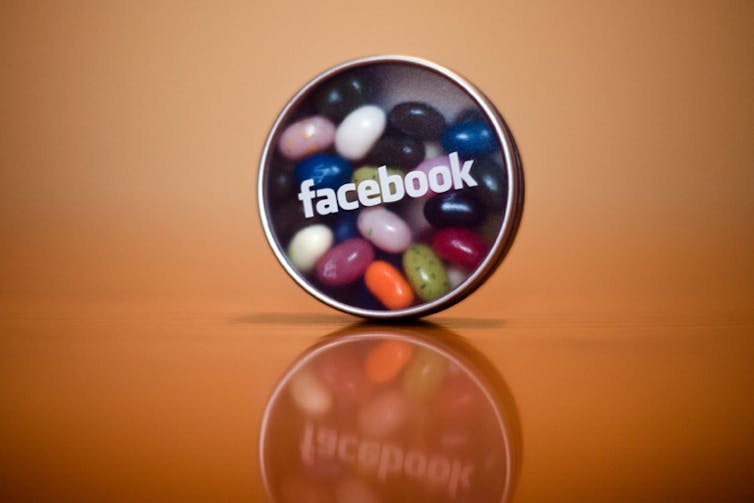 Facebook's future is partially assured by the growing number of companies using it as their mechanism for providing social networking functionality. One of the biggest strengths of Facebook is that it, along with Twitter, has become one of the easiest ways for companies to authenticate and register new users.
Facebook's "frictionless sharing" – through gestures and its new Timeline feature – allows companies to advertise in a very targeted way through users' direct sharing of activities with their friends.
Google is not used in this way because it is tied to its own network of products – and this will prove a major disadvantage when it tries to compete against Facebook. Even though Google+ has just reached the 100-million-user-mark, Google now automatically signs users up to Google+ when anyone registers with its other products, such as Gmail. But getting users to utilise Google+ in the same way they do with Facebook is going to continue to be a challenge.
Should I buy shares in Facebook?
That's probably a question for your financial adviser. But there's no reason why Facebook shouldn't reach the same or greater valuation as Google in the future. I believe Facebook has more opportunities than Google and is making the right moves for every wrong move that Google makes.
Of course, anything could happen and the next Mark Zuckerberg could be sitting in his or her bedroom developing the next Facebook as we speak.