In the wake of the scandal over the misuse of user data by Cambridge Analytica, Facebook has been branded a threat to democracy. But would democracy actually function better without the social networks upon which we've come to rely?
Facebook and other social media platforms play a major role in our political life. Many citizens receive their daily news from social media, while circulation numbers of newspapers and audience shares of news broadcasts are in decline. This is especially true for young citizens. They live in a world in which news is not something they actively have to seek out. Instead, they rely on news finding them, through push mechanisms on social media platforms.
Social network sites are also an important space for political discussions and movements such as #MeToo or #MarchForOurLives. Importantly, political actors use social media as well as citizens. Barack Obama was among the first politicians to embrace it to contact voters directly ahead of his election as US president in 2008 and it has since become the cornerstone of every serious campaign strategy.
In a study conducted at the Centre for Journalism at the University of Southern Denmark during the latest Danish national election in 2015, my colleagues and I found that social media played a major role in informing citizens. Unsurprisingly, 97% of Danish members of parliament were maintaining a Facebook profile during the campaign. We found that first-time voters using social media encountered information shared directly by political actors as often as they did from the pages of more traditional news media.
Users engage
People who used social media as a source of campaign news during election times were more actively engaged in the campaign. They were more likely to attend a political rally, use a vote advice application or discuss politics with their peers. Our study suggests that first-time voters' social media use increased their campaign participation and also helped them to become more certain about their vote – which is an important driver for voters actually turning out on election day.
Other studies have shown that using platforms such as Facebook, YouTube or Twitter can help citizens become more politically active. That's particularly the case for Generation Z and millennials, whose political socialisation is tightly connected to the existence of social media networks. Their protest is organised on Facebook, their pictures about a zero waste lifestyle are shared on Instagram – and if they ever contact a politician, they use Twitter to do it.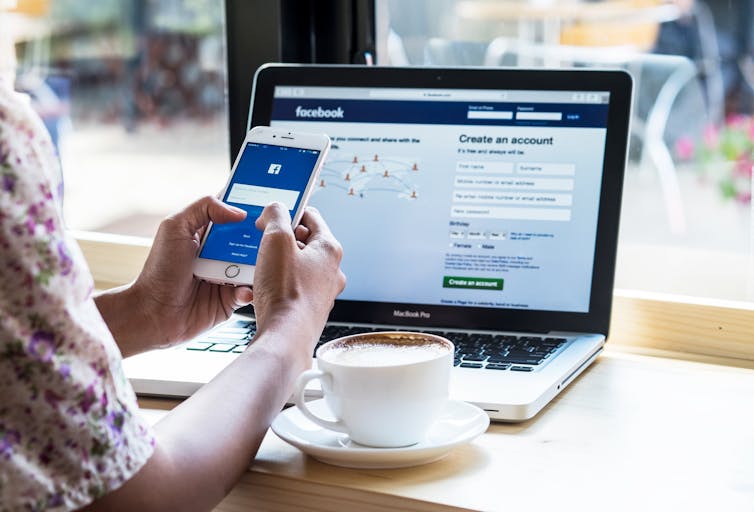 So campaigns such as #deletefacebook are potentially creating a political information vacuum that we don't know how to fill. We could hope for the clock to turn back to when single news outlets had greater importance in informing us. But is it realistic to think that generations who grew up with social media will find their way back to more cumbersome ways of seeking news once they get rid of Facebook? Or will they instead just tune out?
What's the alternative?
Political micro-targeting is a powerful – and therefore dangerous – tool. It is extremely worrying that ads have been placed in users' Facebook newsfeeds based on psychometric data that companies hold about them, with the aim of influencing their vote decision. Identifying the full scale of this misuse is of course a pressing concern.
But there are signs that the network will learn from its mistakes. Appearing in front of the US congress, Facebook founder Mark Zuckerberg appeared rather more introspective than when he declared, in 2016, that the suggestion Facebook influenced the election outcome was a "pretty crazy idea".
His comments on Facebook's openness to political regulations and his sympathy for EU's new General Data Protection Regulation (GDPR) show a growing understanding of the role the network plays in the stability of a political system. Chief operating officer Sheryl Sandberg's recent remarks about a paid version of Facebook also address the recent criticism of data-capitalism as social media's revenue model.
But the self-healing powers of big corporations are limited. This willingness to improve needs to be judged by deeds. If a better Facebook is to become a reality, it will have to involve working with legislative authorities and others, including scientists, to give voice to users' rights and needs.
Social media is still relatively young. Facebook and other platforms need a chance to learn from mistakes. Deleting Facebook from our lives may have more serious consequences for democracy than personalised political advertising.