Sixty years ago, Fidel Castro launched an audacious bid to liberate Cuba from the dictatorship of Fulgencio Batista – the American-backed strongman whose repressive regime was characterised by corruption and economic and social inequality. At the time, though, this effort appeared destined to be little more than a footnote in the history of the 20th century.
In the early hours of Sunday November 25, the Granma, a creaking, twin-engine leisure yacht left Tuxpan, in Mexico, headed for Cuba. At 58 feet long, and with just four small cabins, the Granma was designed to accommodate about two dozen people. Packed aboard that night, however, were 82 men, all members of the 26th of July Movement, a vanguard organisation committed to ending the rule of Cuban dictator Fulgencio Batista.
Their leader was Fidel Castro, an enigmatic 30-year-old lawyer and professional revolutionary. Squeezed in among the compañeros (who counted Fidel's younger brother, Raúl, and a young Argentine doctor, Ernesto "Che" Guevara among their number) was a substantial arsenal including two anti-tank guns, a small quantity of food and medical supplies, and 2,000 gallons of fuel stored in metal cans on deck.
A combination of rough seas and the poor state of the Granma itself soon threatened total disaster. Almost the entire crew was afflicted by dreadful seasickness and the boat came perilously close to sinking when the bilge pumps failed. Fidel had originally planned to land at Niquero, on the south-east of the island, on November 30 to coincide with a planned uprising in the nearby city of Santiago de Cuba. But the boat's badly worn gears meant that the journey itself was painfully slow – and they were still at sea when the city rose up without them. The rebellion, however, was brutally crushed after a couple of days.
The Granma eventually hit the Cuban coast as dawn began to break on December 2. Rather than landing at Niquero, where allies were waiting with supplies and trucks, the Granma ran aground ten miles south of the agreed rendezvous. They could hardly have picked a worse spot.
It was 'hell'
Forced to abandon most of their equipment, the compañeros – proudly wearing their new drab-olive fatigues and boots and carrying rifles and knapsacks – waded ashore through muddy salt water, only to find themselves faced with seemingly endless mangrove swamps, whose thick mass of roots proved nearly impossible to penetrate. In the words of Raúl Castro, it was "hell". They struggled on for several hours before finally reaching dry land, exhausted and hungry, and caked in mud.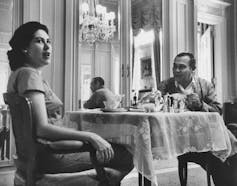 The rebels' only hope now was to reach the relative sanctuary of the Sierra Maestra mountains to the east. But by the morning of December 5, malnourished, desperately thirsty and suffering from fungal infections and painful open blisters, they were, as Che Guevara later recalled, "an army of shadows, ghosts".
There was no choice but to stop. They had reached Alegría de Pío (meaning "Joy of the Pious"), a grove of trees that bordered a sugarcane field on one side. Most of the men stretched out, and slept.
Later that afternoon Che was leaning against a tree, munching on a couple of crackers, when the first shot rang out. Betrayed by a guide, who had left the camp earlier in the day, the compañeros were under attack from Batista's troops. As fighter jets swooped low over the woods an infantry unit opened fire. In the confusion, several revolutionaries were killed; others scrabbled desperately for cover. Wounded in the neck, Guevera returned fire with his rifle, before dragging himself into the relative safety of an adjoining field. Ten days after leaving Mexico, Castro's "army" had been routed.
Suicide mission
In mid-December 1956, nobody – with the possible exception of Fidel Castro – thought that the little band of rebels would prove victorious. Indeed, Castro's attempt to launch a revolution was widely dismissed by journalists as "quixotic", "pathetic" and even "suicidal".
Rumours abounded that Castro had been killed. The respected news bureau, United Press International, as well as the New York Times, reported his death, and that of his brother Raúl, as "fact". Having noted Castro's arrival in Cuba in its leader column on December 4, The Times of London confidently swatted aside its significance. Noting that Batista was a "veteran of many revolutions", it predicted that: "it is unlikely that the latest will shake his position".
With many of the Granma's landing party either killed or captured, and the remaining 20 or so survivors scattered, their prospects in early December certainly looked pretty bleak. For several days Castro himself commanded the grand total of two men (Universo Sánchez, a peasant who served as Fidel's bodyguard, and Faustino Pérez, a pharmacist). Slowly, though, the rebels began to regroup in the foothills of the Sierra Maestra, nearing Mt. Caracas, 4,000 feet above sea level, by year's end.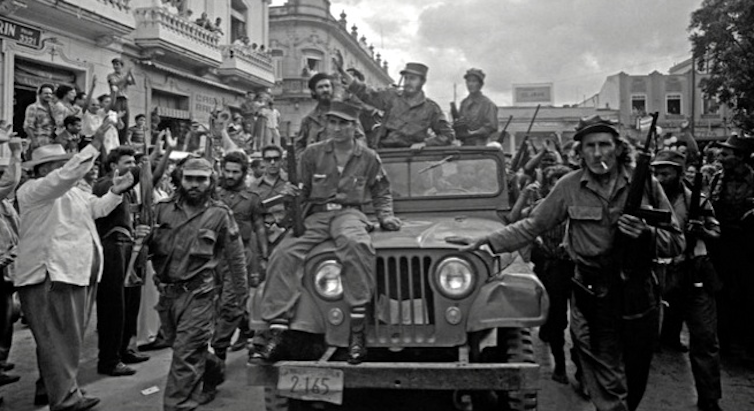 It was from here that Castro launched a remarkable military campaign, which – with the support of the urban-based opposition, the labour movement and others – culminated in his triumphant march into Havana on January 8, 1959, following Batista's flight nine days earlier, on New Year's Eve.
Shockwaves
The Cuban revolution would reverberate far beyond the Caribbean, and not just because for 13 days in October 1962 the world teetered on the brink of nuclear annihilation. Revolutionary Cuba, under Castro's leadership, helped to promote socialism throughout Latin America and also played a major role in the global struggles against imperialism, racism, and capitalism.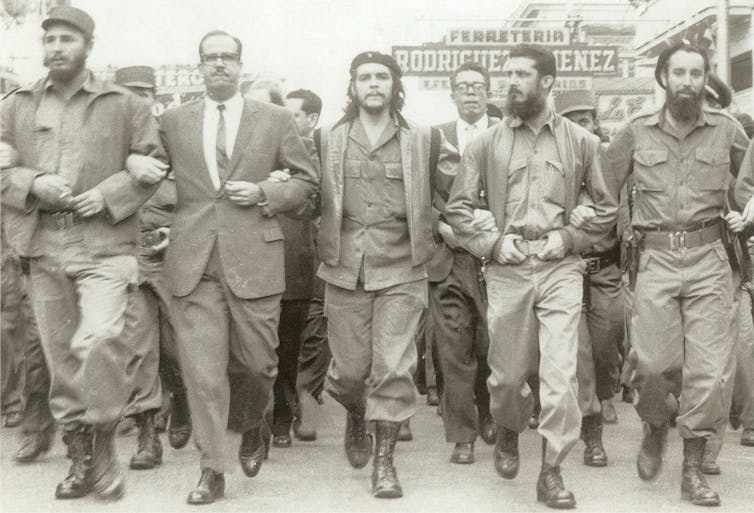 Castro provided military support to leftist revolutionaries in Algeria and Angola, and sent tens of thousands of Cuban health workers and physicians to the third world. In the late 1950s and early 1960s many black Americans, too, were inspired by Castro's commitment to racial equality. During a visit to New York in September 1960 to address the UN General Assembly, Castro, enraged by demands that his delegation pay their bill upfront, and in cash, famously stormed out of the Shelburne Hotel in Manhattan's Midtown and took up residence at the Hotel Theresa, in the heart of Harlem.
There, he was afforded a rapturous reception by the black population, and entertained a slew of world leaders – including Nikita Khrushchev, Gamal Abdel Nasser and Jawaharlal Nehru. A bitter critic of apartheid, Castro also provided consistent support to the ANC.
Although its lustre would eventually fade, not least because of Castro's dreadful human rights record, the Cuban revolution also re-energised leftist movements across Europe and in the United States – many of which had struggled to find their moorings in the aftermath of Khrushchev's denunciation of Stalin and the Soviet invasion of Hungary. Castro, and – above all – Che Guevara, became revolutionary icons for a generation of sixties radicals.
In 1956, Castro's bold claim that: "we will be free or we will be martyrs" resonated with the times. The year also saw African American activists in Montgomery, Alabama, achieve a historic victory following their year-long boycott of the city's segregated buses, tens of thousands of South African women take to the streets of Pretoria to denounce apartheid, independence for the Sudan, Tunisia, Morocco and the Gold Coast (Ghana), and a popular uprising against Stalinist rule in Hungary.
Sixty years on, however, Castro's death serves as a coda to a year in which the forces of history appear to be marching to a very different beat.